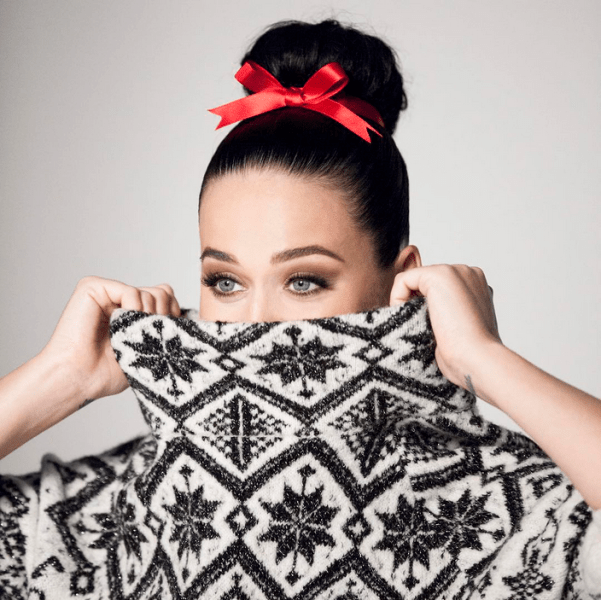 This holiday season, H&M may be filled with more whipped cream, glitter, and dancing sharks than normal.
H&M has announced that Katy Perry will star in its 2015 holiday campaign. The singer will appear in global TV and print ads, coming out this November, celebrating the retailer's holiday offerings.
Ms. Perry has been a long-time fan of the brand, she explained in a statement.
"H&M was one of the places where I first began cultivating my personal style," she said. "I have continued to love integrating H&M pieces into my wardrobe throughout the years. One of the reasons I love the holidays is being able to dress cozy and cute, which H&M executes so well for every budget. I can't wait for you to see the world we created with Jonas Åkerlund and Dan Jackson."
Ms. Perry also took to Instagram to announce the partnership, posting a photo of herself pulling a glittery black-and-white holiday sweater up over her face (see above).
"Ladies, Gentlemen & unlabeled- let's take a petite pause on the beauteous summer we are experiencing & open our calendars tooooo…THE HOLIDAYS," she wrote in the caption. "I am excited to announce that I will be starring in @hm's #HappyandMerry Holiday Campaign launching later this year!!! Stay tuned for the whole unwrapping!"