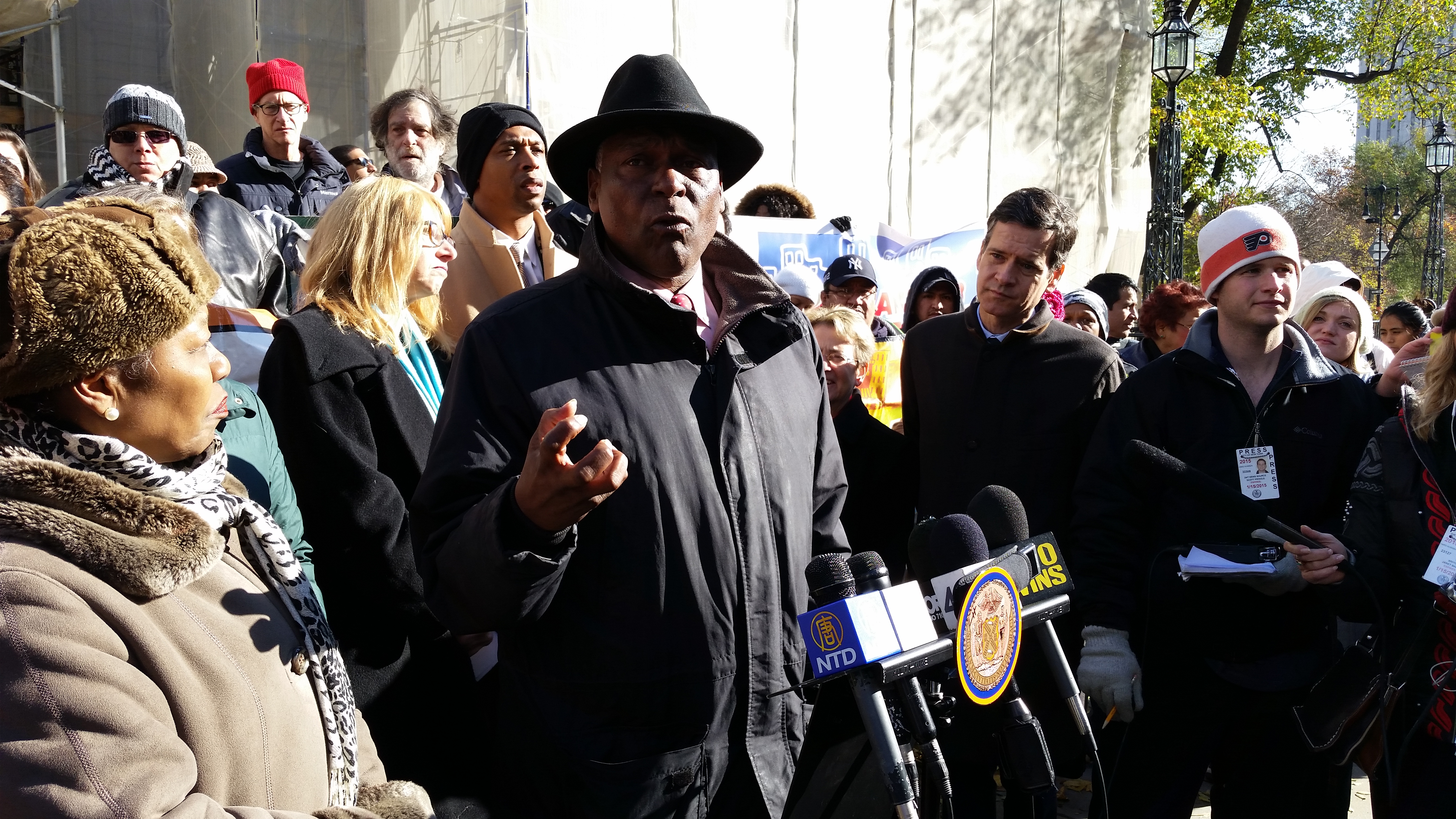 Assemblyman Keith Wright will report raising almost $150,000 in the race to replace Congressman Charles Rangel, his campaign confirmed to the Observer.
Mr. Wright raised exactly $145,856.15 from April through the middle of the July, putting him in a strong position with a little less than a year until the Democratic primary. Prominent donors include Sen. Kirsten Gillibrand, who kicked in $5,000 from her political action committee, and NBA Commissioner Adam Silver, who donated $1,000, Mr. Wright's campaign said. The Teamsters union also donated $3,500.
He has $118,714.62 cash on hand.
"Keith's announced run for Congress was met with a groundswell of grassroots support and generous contributions from folks who believe that he has the expertise and compassion to govern the tough issues facing upper Manhattan and the Bronx," said a campaign spokesman. "This strong showing is just the beginning of what promises to be a fully funded campaign."
Mr. Wright, the chairman of the Manhattan Democratic Party, is a Harlem Democrat and front-runner to succeed Mr. Rangel, who said he will retire in 2016 after more than four decades in Congress. Mr. Rangel has not endorsed in the upper Manhattan and Bronx-based seat, but Mr. Wright is believed to be a favorite to receive his coveted support.
The veteran assemblyman will still have his work cut out for him in the Democratic primary. Former Assemblyman Adam Clayton Powell IV, a two-time congressional candidate, has already thrown his hat into the ring and State Senator Adriano Espaillat, who also campaigned in 2012 and 2014, is expected to run again. Assemblyman Robert Rodriguez is eyeing a bid as well. Two other lesser-known Democrats, Michael Gallagher and Rev. Suzanne Johnson Cook, said they would run for the seat.
The 13th Congressional District has historically been an African-American stronghold. Now majority Latino, Mr. Wright is hoping to defy demographic trends, like Mr. Rangel has done for several election cycles.
In addition to Ms. Gillibrand, he may be able to rely on other prominent backers to make this possible: Gov. Andrew Cuomo and Assembly Speaker Carl Heastie, the former chairman of the Bronx Democratic Party, are close allies, and Mr. Wright has forged close ties with organized labor.