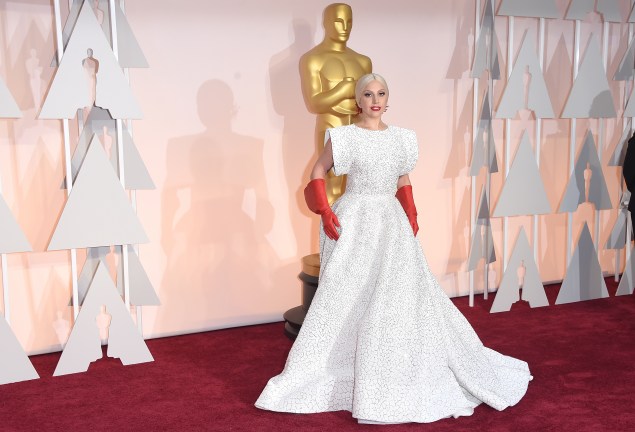 Adam Selman. Nicola Formichetti. Andrea Lieberman. Rachel Zoe. The list of full-fledged designers who got their start as celebrity stylists is long and varied. And now there's a new name to add to the lineup: Brandon Maxwell. Perhaps you've seen his name trailed shortly after Lady Gaga's? Or maybe you saw the Teen Vogue cover with Kylie Jenner that he styled?
Regardless, Mr. Maxwell has been a name to know, long before The Hollywood Reporter dubbed him as the 12th most important stylist in 2015. After all, he did work with the legendary Azzedine Alaïa on the first custom gown he made for the Oscars red carpet, which was a dreamy Cinderella-esque frock that Gaga accented with a pair of red leather gloves.
With a debut slated to fill a time slot on the New York Fashion Week schedule, what can we expect from Mr. Maxwell's clothing? That has yet to be disclosed, but we'd assume it follows suit with the elegant pieces he's dressed Gaga in since the two started collaborating in 2009. They originally met through the starlet's former stylist, Nicola Formichetti, who is now the artistic director at Diesel.
In a statement from the newly minted hyphenate, he did note that the collection was inspired by "all the powerful women" in his life. We have no doubt that Ms. Gaga is among that crowd.