This past Tuesday, Lancôme celebrated 80 years of iconic status as the curators of French beauty. In honor of the brand's long-standing acclaim, general manager Françoise Lehmann hosted a "WÔW" party, named in honor of Lancôme's signature letter and attended graciously by 1,200 notable guests spanning across the fashion, art and beauty realms. The fabulous event took place at Casino de Paris and featured show-stopping details including a Kylie Minogue performance followed by a set from DJ Kiddy Smile, a French favorite who managed to keep the party-goers entertained until the wee hours of the morning.
Additionally, some of the brand's most prominent faces, including Julia Roberts, Penélope Cruz, Kate Winslet, Lupita Nyong'o, Lily Collins and Daria Werbowy, gathered on the Parisian stage in order to express their gratitude to the French company. Isabella Rossellini, who has been working with Lancôme for 14 years, was selected as master of ceremonies. Evidently, the company had a star-studded cast of supporters delighted to sing their praises at the anniversary fling.
Throughout the space there were enormous cutouts of the brand's most-recognized products and symbols, in addition to a small-scale exhibition of carefully conserved objects from the company's legacy, demarcating a long history of luxury and quality in the beauty realm. The theater's entrance was adorned with a fresh rose arch and the phrase "La vie est belle en Lancôme" was printed on every available space.
This event was merely one of many festivities marking the celebration of Lancôme's extensive heritage. The grand 80th birthday party began in January 2015, with the release of the book Editions du Regard. Following that, the company launched their first collection of limited edition, web-only products, including three separate shades of their famous L'Absolu Rouge lipstick and an interactive digital platform that acted as a tribute to the company's most loyal customers. This December, the festivities will continue with the launch of two more limited edition Lancôme products: Les Jumelés, a jewelled lipstick case and a brand new version of their superbly luxe elixir, La Vie est Belle l'Extrait, updated by France's oldest high jeweler, Mellerio dit Meller. Despite their extensive history, the company has no interest in slowing down.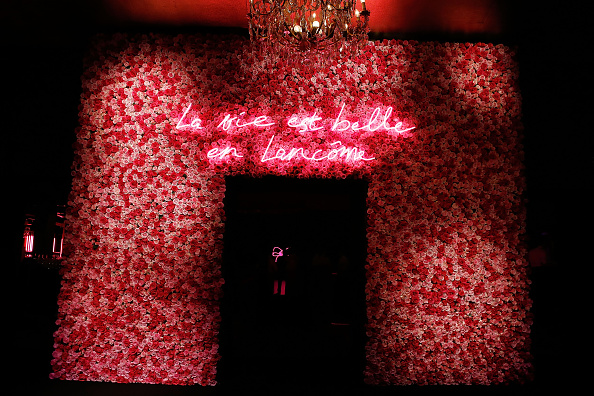 Here's a better glimpse at what went on behind the party's invite-only walls: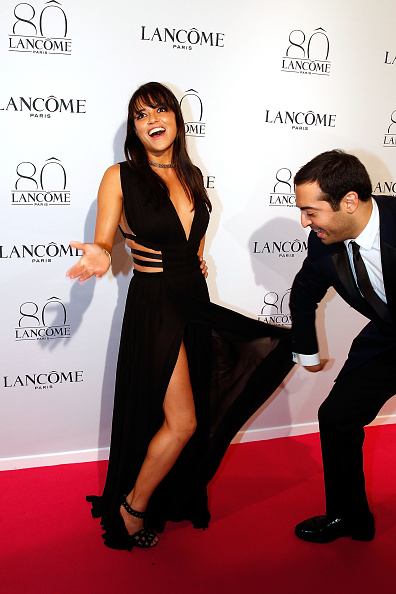 Actress Michelle Rodriguez and Mohammed Al Turki had a little fun as they made their way inside.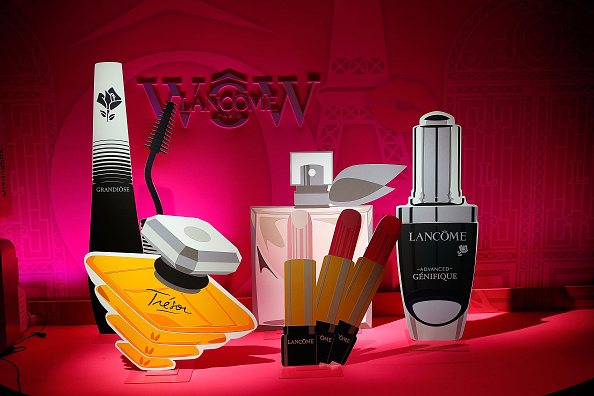 The cardboard cut-outs arranged throughout the event space were an excellent reminder of the company's legacy.
Kylie Minoque left little to be desired with her outlandish performance.
Singer Soko and Josephine de la Baume were in the best of spirits, and the most excellent of outfits.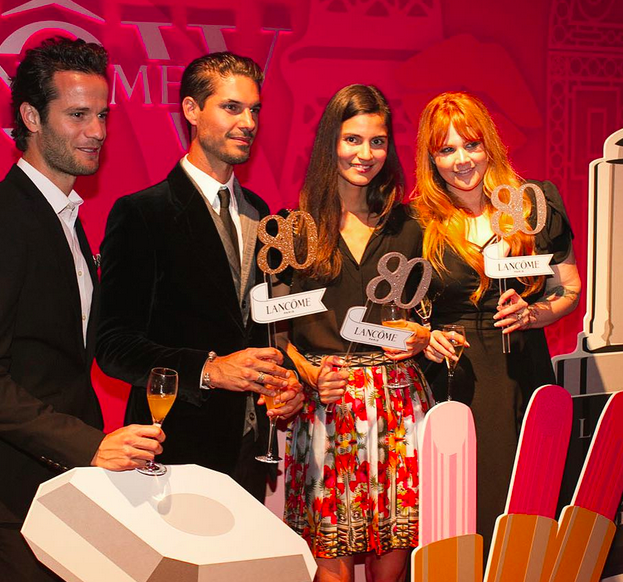 Obviously 80 was a fabulous birthday for Lancôme – and they had quite the party to prove it.