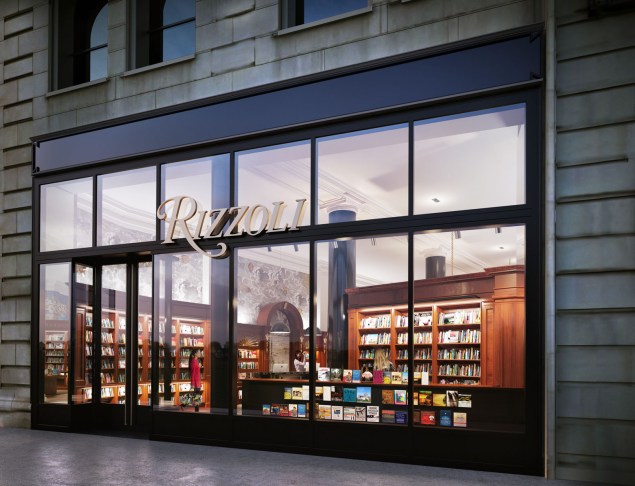 It's often that a venerable New York institution gets crushed under the thumb of Manhattan real estate development. But its far less frequent that they rise like a phoenix from the ashes of their last incarnation in grand style, in an even more desirable neighborhood, all while retaining the essentials elements of its original charm. Rizzoli Bookstore is about to do just that.
The 50-year-old New York bookseller specializes in art and illustrated titles, and shuttered its flagship location on 57th Street last April after its lease expired and building owners decided to tear down the building.
The closing wasn't without a fight from book lovers, who rallied to get the building designated a landmark but were unsuccessful. The 57th Street location's demise also came soon after two other longtime New York businesses closed up shop: J & R Music and Computer World and Pearl Paint. Two is unfortunate, but three is a harbinger of change: the old New York, the one where specialty shops could peacefully exist alongside big box stores and mom and pop operations, is fast disappearing, as many have lamented.
Now, the bookseller will be opening its doors once again, at a brand new location at 1133 Broadway, in the neighborhood that's recently been dubbed NoMad.
But Rizzoli has endured. The new 5,000-square-foot space on the ground floor of Kew Management's St. James building, at Broadway and 26th Street, has soaring ceilings and an interior design that nods towards the classical finishes of the old location.
The bookstore's new neighbors will include stores like Eataly, Marimekko, Procelanosa, and Maison Kitsune; restaurants 11 Madison Park and the Breslin; and hip hotels such as the Ace, NoMad, and Edition.
Rizzoli's will re-open its doors July 27.