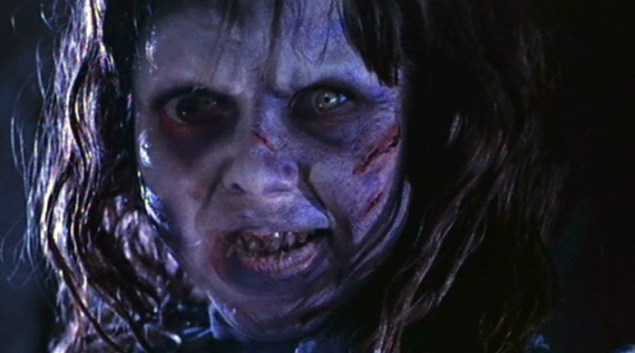 If you didn't read the headline, allow me to repeat myself: Destination America is going to air an exorcism live on television. No, not a show called "An Exorcism." An exorcism. A real one. With a priest and some holy water and demons and everything.
It will be called Exorcism: Live, officially making it one exclamation point away from being a musical on NBC.
The network announced today at the Television Critic's Association press tour that Exorcism: Live will air timed for maximum spoooookiness on October 30th. The cast of the Destination America's Ghost Asylum will explore the house in St. Louis that inspired the novel and film The Exorcist, where in 1949 some demonic shit.went.down. The network stated that "no one has ever attempted to rid the lurking spirits and demons that inhabit this home [note: just wait for it]….until now."
Marc Etkind, the GM of Destination America, also had this to say:
As we step into one of the most haunted and well-known spirit destinations in America, Exorcism: Live will show exactly what is inside this infamous, highly dangerous and possessed home. By actually exorcising this iconic house live, Destination America will do what it does best — bringing never before seen experiences to television.
Now, let's forget for a second that Mr. Etkind just inferred that what his network "does best" is expel hordes of demons from haunted houses. Let's just take a moment to bask in this period of television we're currently living through. God bless (Destination) America.
Unfortunately, I have to dispute the claim that this is the first exorcism on live TV. Watch here as Alison Williams' soul leaves her body as she realizes what she got herself into.