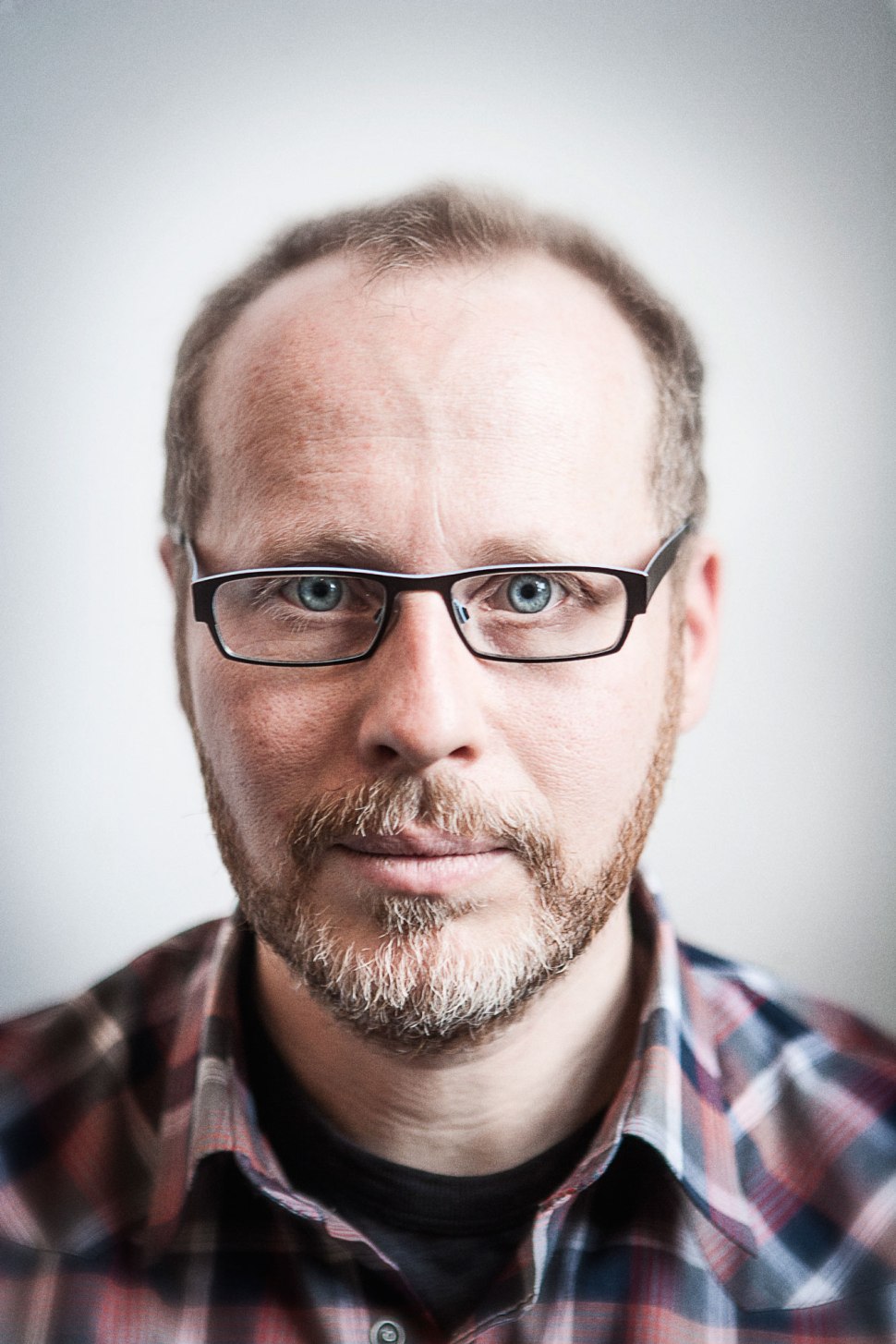 Seth Kushner once took a whimsical photo of electronic music superstar Moby with a Simpsons doll hanging from his mouth. "It seemed quite natural to both of us that I would put Homer in my mouth," Moby recalled in an email to the Observer.
"He and I had a really great rapport that I was able to appreciate even through my debilitating hangover," added the musician.
Kushner died at his Bay Ridge home on May 17th at age 41 after a battle with leukemia. The musician would see the photographer a few more times as they both circulated with comic book artists, as Mr. Kushner was becoming the Annie Liebowitz of the comics world. He shot the genre's biggest stars, including Art Spiegelman, Chris Ware and The Walking Dead's creator Robert Kirkman.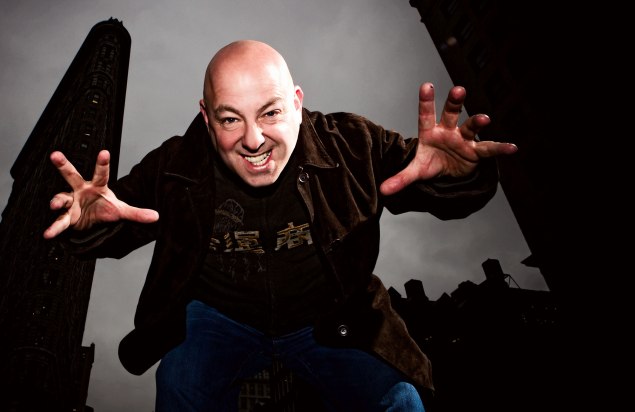 Kushner's shot of Brian Michael Bendis, whose stories inspired many Marvel movies, shows the writer from below, a shadowy Flatiron building in the background, his hands open in the foreground, with arms akimbo and a maniacal grin on his face, as if embodying Spider-Man's nemesis, the Green Goblin.
For a sequential artist, a Kushner photo was a signifier that if you hadn't quite arrived, you were on your way.
His work capturing comics makers began, according to indie comics mainstay Dean Haspiel, after the two met when Kushner took Mr. Haspiel's photo out on Red Hook one day. "See, for my portrait, I was holding two of my favorite Jack Kirby comic books, The Fantastic Four and OMAC," Mr. Haspiel told The Observer via email, "and that's when Seth revealed his passion for the medium and Superman, Spider-man, etc." From there, Kushner would begin making the rounds of other creators, beginning with the portraits he took for a book he made with Chris Irving, on the origin of the form.
Besides comics, he also snapped photos of Ed Koch, sitarist Ravi Shankar and professional wrestler Mick Foley.
Not content to just document, he also created comics with his camera instead of a pen.
But he went on to make the traditional product, as he wrote the graphic novel, Schmuck, which was drawn by 22 different artists, which Alternative Comics will release in September. Then, Mr. Kushner will forever join the ranks of the comic makers he spent the last several years of his life capturing.