Icelandic spring water has a natural pH of between 8.4 and 8.8 (alkaline). This is ludicrously high and, since disease can only thrive in acidic conditions no doubt helps Icelanders have the longest life expectancy of any nationality on the planet. I found these facts printed on the waterbottle I guzzled from, having just touched down in Reykjavik following a five-hour flight from JFK. Since the same cannot be said for New York City tap water, I made a mental note to drink as much of the Icelandic stuff as possible over the course of my weekend stay, tagged on to a trip back to my homeland, the U.K.
It has long been an open secret among ex-pat Brits that flying Icelandair was the cheapest way to get home, even if it did mean a stopover en-route. This time, seeking some additional rejuvenation, I decided to take the airline up on their offer of up to seven nights at no extra charge.
My interest in Iceland as an alternative wellness destination was first piqued when downtown jewelry designer and friend, Jules Kim, returned to NYC raving about a recent adventure. She'd partaken in a traditional sweat lodge on a bunny farm—yes, as in rabbits—just outside Reykjavik, an experience she described as: "an intense physical and spiritual awakening."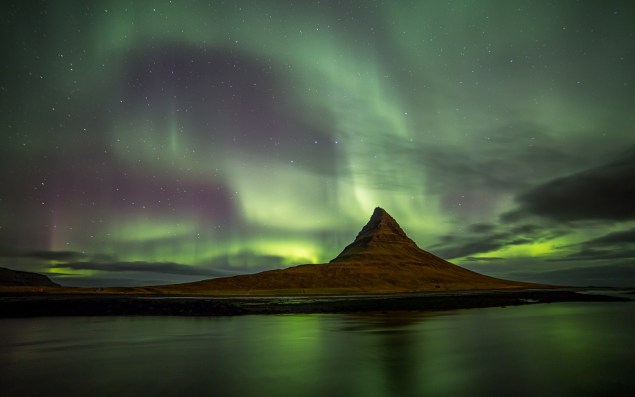 Not that I was seeking anything quite so mind-blowing. But since a visit to the vegetable aisle at Whole Foods can often be the closest we get to anything resembling a communion with nature in NYC, something in her story sparked an unspoken need in me to touch, and be touched by, the earth.
Perhaps Iceland, with its glacial landscape, 130 active volcanoes, and unique geothermal resources (they keep most Reykjavik residents' energy bills to under $100 a year), would be the place. After all, it was only 90 minutes further to travel than the beaches of Montauk—and minus the hedonistic summer hoards.
An Incredible Stopover package including one night at the Dyrhólaey lighthouse, one night at Hotel Reykjavik Marina, and a selection of incredible activities will be available for Icelandair transatlantic passengers from September 1 to November 1, 2015. Prices start from €1,894 per person for a group of four people. Booking, bespoke packages and further details on the Incredible Stopover are available from Icelandair.com/Stopover.
The first thing most people reference when you put "Iceland" and "wellness" in the same sentence is the Blue Lagoon, a popular spa whose preternaturally blue waters are actually the bi-product of a nearby geothermal power plant. I hadn't heard great things—a proliferation of daytime drinkers and facilities that were long overdue for an upgrade, so instead I tasked local tour operator Pink Iceland with finding me something a little less man-made and a little more in keeping with my desire to get back to nature.
They quickly came back with two suggestions: the recently opened Laugarvatn Fontana, a chic spa and wellness center built over a natural hot spring just an hour outside the capital, and The Secret Lagoon, a more rustic geothermal pond, where I could experience a unique underwater therapy called the Bowen Technique while floating beneath the open, icy sky.
Both sounded equally appealing to my over-stimulated brain, and after a night sleeping off the flight in Icelandair's hip harbor hotel in Reykjavik, I set off on amagical tour with a group of fellow travellers.
Iceland's scenery alone was enough to inspire a healing of the senses—endless vistas of white and gray, muted blues and moss green, intersected with sparkling rivers, waterfalls and geysers. There was much talk of the "hidden people," nature's keepers, who are as much a part of everyday life in Iceland as cured raw fish, adding to a sense that there is little separation from the elements in everyday life here.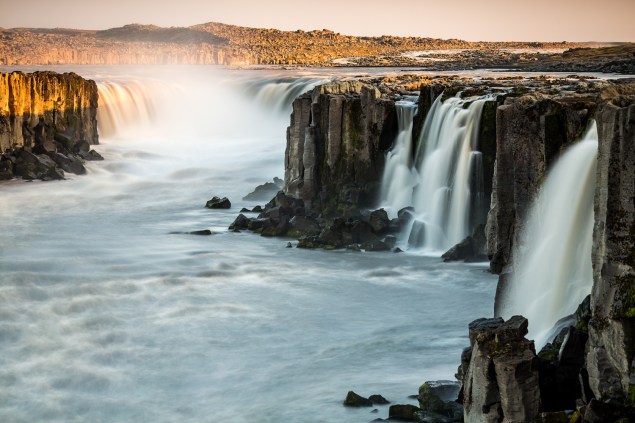 Indeed, the Icelanders have a saying: "If you don't like the weather, wait 15 minutes." With such an unpredictable climate, there was no kidding anybody that Mother Nature wasn't the one in charge here—something we all got a taste of in 2010, when the ash cloud from the erupting volcano Eyjafjallajökull meant flights across Europe were grounded for a week.
At our first stop, Laugarvatn Fontana, couples cozied up in a small series of steaming outdoor pools on the shores of an inviting lake. Buildings of glass and ash gray wood, designed in harmony with the natural environment, were the focal point of a remodeling of a natural spring that had been used by locals since 1929. There was also a spectacular buffet lunch featuring sweetly sticky rye bread that had been "baked" in a kettle buried in the earth nearby—so powerful was the heat generated by the geothermal currents.
Then we travelled onwards for the second night of my stopover, the converted Dyrhólaey lighthouse, which stood proud on an isolated peninsular in Vik, looking out over a stunning Black Sand Beach. Also operated by Icelandair and only open to guests until November 1, sleeping here was like spending the night in a space station for two—but kitted out with all the sheepskin rugs and cozy amenities you could wish for.
And then, disaster. We woke to a text from the Secret Lagoon telling us that their pond had mysteriously drained of water overnight. But the people from Pink decided to persevere—it was a leisurely two-hour drive to the lagoon, and perhaps the hidden people would replace the water by the time we got there! In the event, this was exactly what happened, and on arrival at this isolated spot I was met by the pixie-like Halla Frimanns, who would be administering my treatment. I was also handed a "float kit," a lightweight helmet and leg and arm bands that would allow me to float freely in the steaming pond while Ms. Frimanns made oh-so-gentle physical adjustments to my back, limbs and joints. Something about the experience, of my body merging with the subtle ripples of the pond, the chill wind enlivening my nostrils, was otherworldly and utterly rejuvenating. Not unlike Iceland and its uniquely captivating landscape itself.