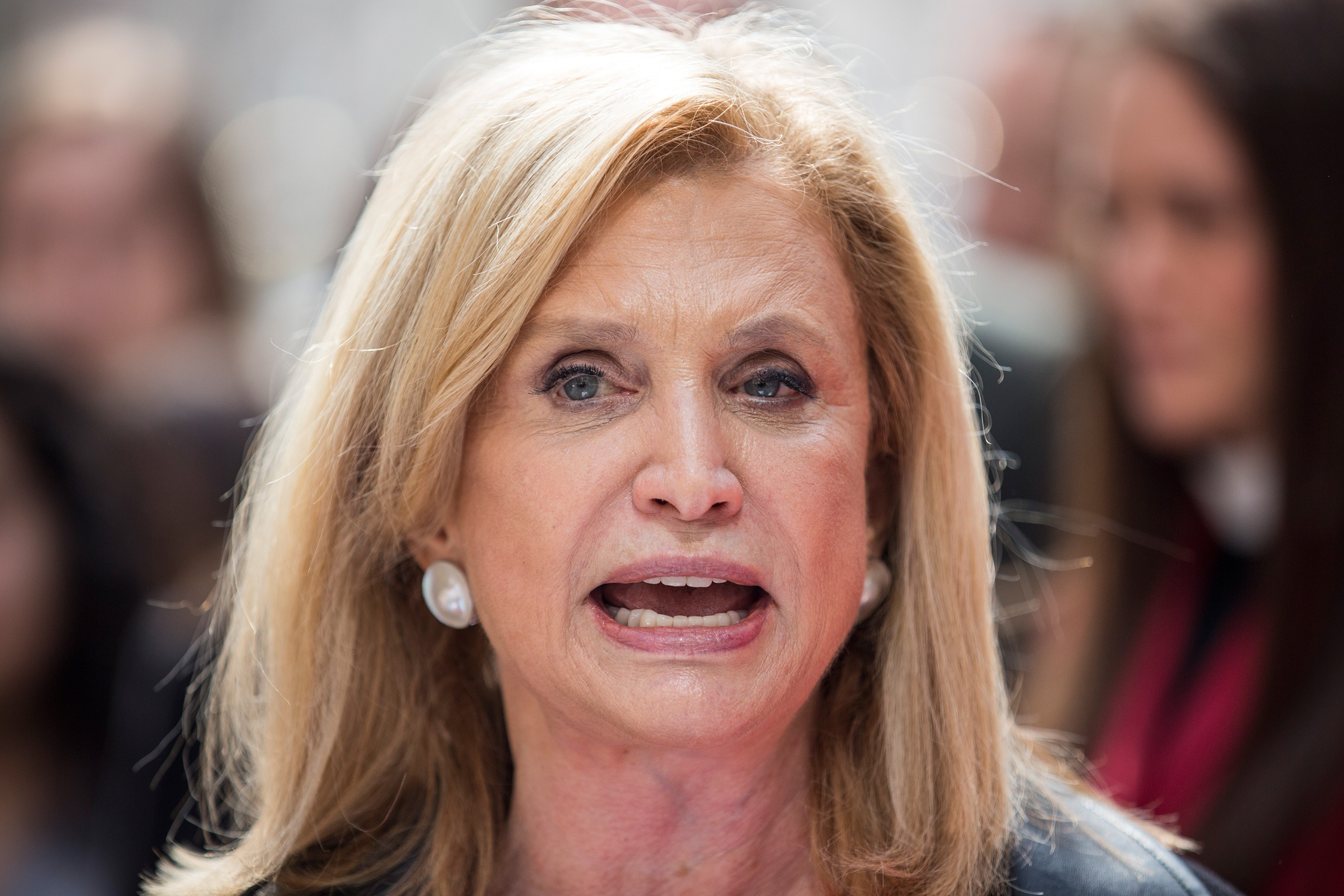 One of the city's most senior members of Congress has a message for Mayor Bill de Blasio: get out of the way of Uber.
Congresswoman Carolyn Maloney, an Upper East Side Democrat, said Mr. de Blasio's aggressive attempt to crack down on the ride-sharing industry's growth doesn't jibe with the "spirit of the city."
"I think it should be allowed to continue to expand. I had to wait for a cab for a half hour before I got here," Ms. Maloney told the Observer at City Hall today. "That's the creative enterprise spirit of the city and the change in technology is what has always helped grow jobs and helped expand jobs in our city and I support new ideas to expand jobs."
Mr. de Blasio is locked in a bitter war with Uber over a pair of City Council bills aimed at curtailing the growth of e-hail companies. One bill would only allow Uber and similar cab-apps like Lyft to bring 201 new cars onto the road in the next year–a steep drop-off from Uber's planned addition of 10,000 new vehicles.
The de Blasio administration has argued that a rise in congestion, especially in Ms. Maloney's Manhattan, can be attributed to the number of new e-hail vehicles on the street. In recent days, they have also attacked Uber for its limited workplace protections and low pay for drivers. A vote on the bills may come as soon as this week.
But Uber, which now employs ex-Obama adviser David Plouffe, is not backing down. Mr. Plouffe ripped Mr. de Blasio today on "CBS This Morning," pointing to the number of driving jobs the de Blasio administration could potentially kill. Angering unions and activist groups closely aligned with the mayor, Uber has also run television ads highlighting the number of nonwhites the company employs as drivers. Mr. Plouffe has also not been shy about emphasizing the tens of thousands of dollars yellow taxi interests, who are threatened by competition from ride-sharing companies, have poured into the mayor's campaign coffers.
Even if the Council bills pass and are signed into law by Mr. de Blasio, the fight with Uber is likely not over. Top Democrats like Ms. Maloney backing Uber will mean the mayor could be battling with high profile members of his own party–in addition to the many Republicans who celebrate Uber's rise. A strong public relations campaign could weaken Mr. de Blasio's poll numbers and dissuade other mayors in other big cities from tussling with the e-hail behemoth.
Ms. Maloney, a former City Council member, said she welcomed the debate with Mr. de Blasio.
"If I were there, I'd be debating my point of view. That's what government is about," she said.