Race is America's shame, inherited from Europe's madness. The nature of the beast is inscribed in the map of the Old World: an area slightly larger than the United States crammed with fifty-plus countries whose porous borders overlap like a child's game of pickup. This map is an apt monument to a xenophobia so entrenched that, twenty-four years after the fall of the Soviet Union and seventy after World War II, the European patchwork continues to unravel. To outsiders, the distinctions between Scot and Brit, Walloon and Fleming, Ukrainian and Russian seem as inconsequential as the Lilliputian/Blefuscudian quarrel over which side of an egg to crack; meanwhile, the Balkan borders remain as notional as Tom Cruise's heterosexuality.
The narrative of the melting pot was America's way of pretending it had overcome the European insanity. A more apt metaphor would have been circling the wagons. Faced with indigenous resistance, European immigrants repressed their differences beneath the banner of whiteness, a supranational signifier defined most consistently by what it's not: first, the "savagery" of native North Americans, and then, after the aboriginal population had been banished to internment camps, blackness, an even more artificial category that reduced the thousands of ethnic groups in or from Africa to skin color and a few vaguely defined, inconsistently distributed physical characteristics. That this binary continues to have special resonance for the American psyche is evident in the words of Charleston County Magistrate James B. Gosnell, Jr., who said from the bench in 2003: "There are four kinds of people in this world: black people, white people, rednecks, and niggers." In its elision of Native Americans, Latinos, and Asians, Judge Gosnell's dualism is less incorrect than indicative of the true (read: systemic) American (white) attitude (bias) toward race (an incoherent term that originally referred to people who spoke the same language, then to people who lived in the same country, and only latterly to people who shared, or could be said to share, certain physical traits or bits of DNA). The formulation reminds us that, for all of its obsessions with skin tone, hair texture, accent, and ancestry, the core of the racial paradigm has never been "white versus black" but "us against them." Hence the clarification between good'uns and bad'uns (forgive the pidgen, but this kind of folk wisdom loses something when you translate it to English); hence the endurance of the construction, which can be tweaked to reflect shifts in capital, power, and taste while preserving the fundamental self/other, insider/outsider nature of the hierarchy. By which I mean that at certain key junctures, the racial dynamic is less about perceived ethnicity than perceived willingness to uphold prevailing racial hierarchies—the reason why, on the one hand, Rachel Dolezal managed to feel oppressed as both a white and a black woman, and, on the other, white people "with black friends" feel no compunction about using the N-word—just not in front of their black friends. It's not that they're black friends aren't black. They're just not niggers.
The flag is "noble," Nikki Haley said without blushing, stammering, or bursting into flame, "a symbol of respect, integrity, and duty."
James B. Gosnell, Jr., for those who have been living under a rock, is the presiding judge in the trial of Dylann Roof, who stands accused of executing nine people in the Emanuel African Methodist Episcopal Church in Charleston, South Carolina. If Mr. Gosnell's 2003 comment didn't let you know that Roof's trial was going to be contentious, his opening remarks erased any doubt. "There are victims on this young man's side of the family," Mr. Gosnell felt the need to say to an audience that included many relatives of the people Roof murdered. "Nobody would have ever thrown them into the whirlwind of events that they are being thrown into. We must find it in our heart at some point in time not only to help those that are victims but to also help his family as well." Put aside the assumption that Roof's relatives are merely white, and not "rednecks" of the type Gosnell warned against in 2003. (Roof himself, in a statement on his website, says that he "was not raised in a racist home," and who knows, maybe he wasn't. But since the full sentence reads "I was not raised in a racist home or environment," one suspects that he doesn't actually know what the word "racist" means.) Ignore also the idea that the condition of a defendant's family falls within the purview of the criminal court system, as well as the Freudian slip about "this young man's side of the family," which, in its suggestion that Roof's presumably white relatives share common ancestry with his victims, carries a whiff of the miscegenation fear Roof was talking about when he told his victims he was killing them because "you rape our women": Gosnell's assumption that the burden of racism is borne equally by blacks and whites is a clear indication that, however "ill-considered" he feels his 2003 remarks were, he's still the same judge who essentially said "Don't be a nigger" to a defendant in his courtroom and received nothing more than a "public reprimand."
Should we be surprised by this? Outraged? On the face of it, it seems par for the course for a state whose governor, during the course of a speech whose ostensible purpose was to call for the Confederate battle flag's removal from the grounds of the state capitol, grotesquely and at great length extolled the virtues of that flag. The flag is "noble," Nikki Haley said without blushing, stammering, or bursting into flame, "a symbol of respect, integrity, and duty," "a memorial, a way to honor ancestors who came to the service of their state during time of conflict," and, like the people who "revere" it, it will "always be a part of the soil of South Carolina." And, as well, it's par for the course for a country whose top investigative officer, FBI Director James Comey, dismissed the idea that Roof's attack was an act of terrorism, despite his own organization's definition of terrorism as "the unlawful use of force or violence against persons or property to intimidate or coerce a government, the civilian population, or any segment thereof, in furtherance of political or social objectives." What I mean is, whether Dylann Roof is convicted or not, justice for his victims seems increasingly unlikely. Because real justice for Cynthia Hurd, Susie Jackson, Ethel Lee Lance, Depayne Middleton-Doctor, Clementa C. Pinckney, Tywanza Sanders, Daniel Simmons, Sharonda Coleman-Singleton, and Myra Thompson is contingent upon acknowledging that Dylann Roof did not act alone when he murdered them, but in accordance with a racist social order that educates and encourages its members in extremes of hatred and violence, and operates with the tacit approval of every white person in America.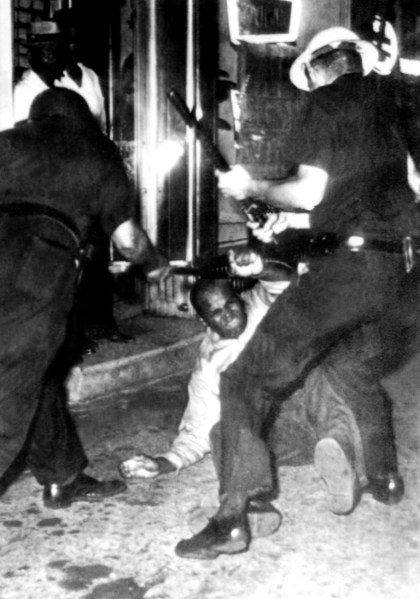 Any claim that Dylann Roof's actions were the result of purely personal hatred or psychosis was demolished by the discovery of Roof's website, whose imagery and language are steeped in all-too-familiar terrorist iconography. There are the requisite pictures of Roof decked out in military regalia; of Roof aiming his gun at the camera; of Roof burning the Stars and Stripes and posing with his chosen standard, the Confederate flag; of Roof in front of a shrine to his cause, the Museum and Library of Confederate History. There is the classic language about the events that "truly awakened" our jihadi, along with the familiar alignment with groups (the Council of Conservative Citizens, the Ku Klux Klan) whose positions reinforce his own, and the equally familiar distancing from groups with which he disagrees (the Northwest Front). There is, finally, the declaration that the action he is about to take is not for his own benefit, but, rather, for "White people forced by economic circumstances to live among negroes":
I have no choice. I am not in the position to, alone, go into the ghetto and fight. I chose Charleston because it is [sic] most historic city in my state, and at one time had the highest ratio of blacks to Whites in the country. We have no skinheads, no real KKK, no one doing anything but talking on the internet. Well someone has to have the bravery to take it to the real world, and I guess that has to be me.
One is tempted to call the Mother Emanuel massacre the low point of an annus horibilis in US race relations, but in the first place the year's only halfway over and, as I write, no fewer than four and as many as seven black churches have been the target of arson since the Charleston attack; and in the second the hundred-plus black men and women killed this year by mostly white police officers is its own disgrace, and shows no sign of slowing down. Then, too, there's reason to think that 2015 might actually mark a turning point in the history of race in this country—if, say, the Confederate flag actually ends up being removed from the South Carolina capitol (and, in its various guises, from the flags of Mississippi and Georgia, and license plates in Alabama, Georgia, Louisiana, Maryland, Mississippi, North Carolina, South Carolina, Tennessee, and Virginia); and if our country learns to distinguish between freedom of expression and hate speech on the one hand, and, on the other, freedom of expression and Jim Crow; and if, finally, the country recognizes that the problem of racism wasn't solved by the Emancipation Proclamation or the MLK-era Civil Rights movement or any piece of legislation, but will only be solved when the white bias embedded into virtually every social and legal transaction in this country is rooted out and eradicated.
Certainly race has become the dominant domestic narrative in a way that it hasn't been for fifty years, beginning with the ongoing outrage of police violence against black Americans and seguing into the bizarre story of Rachel Dolezal, with a detour through the world of conceptual poetry by way of Vanessa Place, who found herself persona non grata at colleges and conferences after her iterative works featuring the most inflammatory language from Gone With the Wind were deemed racist by some critics. In the last couple of weeks alone, President Obama dropped the N-bomb in a podcast, Don Lemon was called an Uncle Tom on live TV (and a few days later flashed a placard with the word "NIGGER" on it, prompting Larry Wilmore to call him out for going "literal race card"), the arguments for putting a woman on the $20 bill instead of the ten centered around condemning Andrew Jackson for his anti-abolitionist activities, and something as seemingly mundane as the release of the first picture of Kery Washington as Anita Hill in the Clarence Thomas biopic Confirmation featured heavily on social media. Meanwhile, 800 miles off the coast of Florida, 200,000 Dominicans of Haitian descent found themselves stateless and facing deportation, with another 300,000 Haitian immigrants also threatened with expulsion—further proof, if any were needed, that Europe didn't export its racial madness only to the United States, but to the whole of the western hemisphere.
America (and Grand Saline prominently) have never really repented for the atrocities of slavery and its aftermath.
The issue is not whether these events, like Dylann Roof's actions, should be considered individually or as part of a single narrative, but, rather, whether they're being presented to America in such a way that they inform and strengthen each other, or if they are in fact competing with each other, enervating a jaded media audience that prefers its stories to have simple, bold, contained arcs. In other words, do headlines like "Charleston Shooting Adds to Security Fears in Places of Worship," "Six Flags Over Texas Started Distancing From the Confederate Battle Flag Decades Ago," and "Preliminary Investigation: Fire At South Carolina Black Church Not Believed To Be Arson," work to explain the enduring appeal of the racist organization of American society, or do they treat the events they describe as a series of short circuits and sparks rather than a house on fire? Do they explain not just the endurance but the appeal of racism?
But as I try to answer that question, I keep coming back to the map of Europe, and the idea that if white people stop hating black people than they will be forced to admit how much they hate each other. How much they hate themselves. Seen in this light, Rachel Dolezal's attempt to opt out of whiteness beomes understandable, even as the events in Charleston remind us how false her position is: Dylann Roof's victims couldn't scrub off their blackface when Dylann Roof pulled out his pistol.
I keep coming back, as well, to Charles Moore, the 79-year-old preacher from Grand Saline, TX, who set himself on fire on June 22, 2014, because
America (and Grand Saline prominently) have never really repented for the atrocities of slavery and its aftermath. Many African Americans were lynched around here, probably some in Grand Saline: hanged, decapitated and burned, some while still alive. The vision of them haunts me greatly. So, at this late date, I have decided to join them by giving my body to be burned, with love in my heart not only for them but also for the perpetrators of such horror—but especially for the citizens of Grand Saline, many of whom have been very kind to me and others who may be moved to change the situation here.
But mostly I keep coming back to the defense Judge Gosnell offered when he was brought before the South Carolina State Supreme Court for a disciplinary proceeding: that he was merely repeating something he'd heard from a black sheriff's deputy. "He said it first" is the most mealy-mouthed of defenses, especially for a lawyer, but Mr. Gosnell's use of it is particularly invidious. White people have a long history of holding up individual blacks as positive or negative role models (Bill Cosby yes, Richard Pryor no, and look how well we did on that score). This has less to do with admiration for the named individual than with an exploitation of the racist hierarchy most famously described by Malcolm X in his speech about house Negroes and field Negroes. To anyone who might accuse him of racism, Mr. Gosnell was insulating himself from the charge by placing his words in a black speaker's mouth; but by invoking the specter of internalized racism holstered in a police officer's gunbelt, Gosnell was also reminding the black defendant to whom he uttered the offensive sentence that white people and white institutions aren't the only agents of enforcement of Jim Crow. "Every brother ain't a brother," as Chuck D reminded us, "cause a Black hand/squeezed on Malcolm X the man."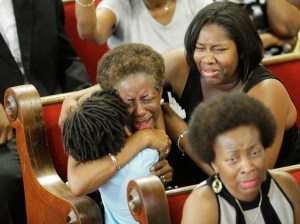 This dynamic isn't a black construction, of course, but a white one, and the fact that some black people perpetuate it isn't about Uncle Tomming, as Malcolm had it, as much it's a recognition of how tenuous, how utterly arbitrary, black safety is in this country. In fact, when I learned about Gosnell's—what, cautionary parable? veiled threat?—I was reminded of one of the first times I was moved to question my own attitude about race. In the 1977 miniseries Roots, John Amos's Kunta Kinte says, "Toby be good nigger for massa." I was nine years old when Roots aired, but I remember the sentence verbatim. Perhaps it stuck with me because it was the first time I'd heard that particular word in a black person's mouth. Certainly I'd heard it at home, at school, on the street. Certainly I'd said it myself (though never to a black person, since I wasn't allowed to socialize with them, but, rather, about some imaginary figure who was most likely the target of a racist joke I was repeating). Even at nine I understood that Kunta Kinte wasn't speaking the words because he meant them, but to avoid a beating, or something worse than a beating, and as such I probably considered his statement a tactical victory securing his safety, or his family's. But still, his words haunted me, and whenever they popped into my head I was filled with sadness. It wasn't until years later that I realized that the white man to whom Kunta Kinte was speaking understood his slave's motivations in the same way I did, but unlike me, he knew the victory was his own. Knew that it didn't matter what Kunta Kinte thought of him. Mattered only that he could compel Kunta Kinte to call himself by his slave name: to call the white man master, to call himself nigger.
It was only when I Googled the quotation, however, that I learned it was infused with yet another layer of irony. Shortly before being cast in Roots, Mr. Amos had been fired from Good Times for articulating (to use a loaded term) his objections to the show's stereotypical characters, particularly J.J., whom many critics found a little too minstrelly for comfort. Amos is unequivocal about the position Norman Lear and the show's producers put him in: if he wanted to come back he would have to "be a good boy," to "beg." His response was a blunter version of Hattie McDaniel's famous remark about playing a maid in the movies versus being one in real life: "I'd rather say 'Toby be good nigger' in Roots than 'Toby be good nigger' on Good Times." To white viewers like me, the message of Roots was that racism, in 1977, was a thing of the past, just like slavery. To Mr. Amos and its black viewers, the story was simply a not-too-distant chapter in a narrative that continued into their present.
And it still goes on today. During the course of the speech in which she found it necessary to assuage the egos of her racist constituency, Nikki Haley also found it prudent to remind her audience that she was a "minority female governor," and, as well, that after Walter Scott was gunned down by Officer Michael Slager, "South Carolina did not respond with rioting and violence, like other places have" (c.f., "there are four kinds of people in this world"; c.f., "Toby be good nigger"). As Richard Pryor said, there are no niggers in Africa. Indeed there aren't. You have to have rednecks first.