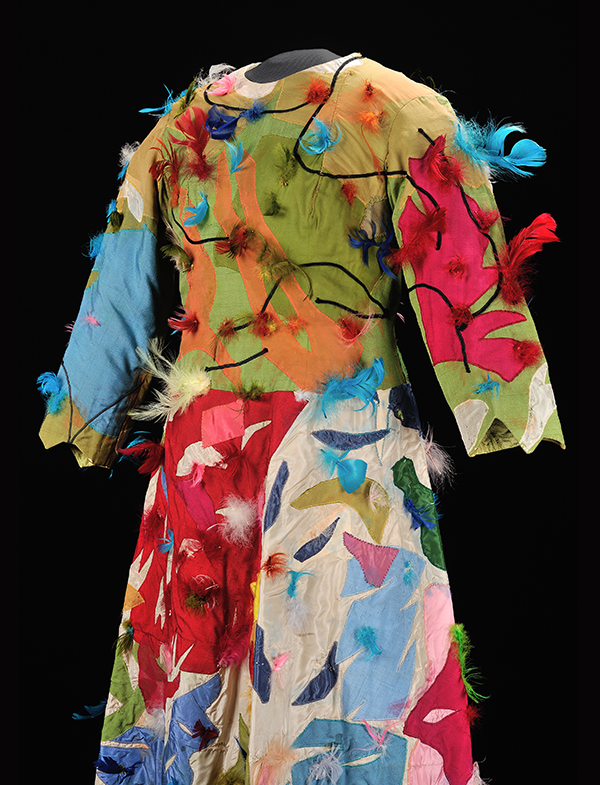 Today would have been early modernist artist Marc Chagall's 128th birthday. So to celebrate, why not take a short (3+ hour) road trip upstate to beautiful Cooperstown, New York?
The Fenimore Art Museum in Cooperstown is featuring Chagall's designs for a 1967 production of The Magic Flute at the Metropolitan Opera House, an exhibit that remembers the artist's controversial set pieces for the Mozart opera. Chagall was accused of making Mozart about Chagall by some critics.
The Fenimore show's curator, Chris Rossi, doesn't see it that way, as Vogue reported.
"Chagall was a big music fan, Mozart in particular," he told the magazine. "His ideas of perfection were the Bible and The Magic Flute. This must have been pure heaven for him."
Artifacts from the production include items that Chagall designed and painted himself, from feathered costumes to oversized masks ("Chagall paintings wrapped around people," critic Alan Rich wrote of the adornments, for World Journal Tribune, almost 50 years ago).
Chagall—who was born in Russia and lived in the U.S. and France in his later years—created a total of 39 stage curtains and 121 costumes for the production.
The artist was 79 years old when the production opened and already famous for his connection with opera. He had painted the ceiling of the Paris Opera House, the two legendary murals on the sides of the Met's staircase and constructed the sets for the New York City Ballet's historic Stravinsky/Balanchine collaboration The Firebird.