To many East Coasters, weekend trips to Martha's Vineyard or Nantucket aren't simply getaways—they're tradition. Princess Diana would visit Martha's Vineyard. The Kennedy Compound is in Aquinnah, (formerly known as Gay Head). Bill Gates, Barack Obama, and Oprah Winfrey are Vineyard regulars. While on Nantucket, Jerry Stiller has a home. Frequenters to ACK include Joe Biden and Eric Schmidt.
But, if you're not royalty, or haven't been going to the islands for generations, how do you know which one is for you? Pack your boating shoes: We break it down.
Tell us who your friends are…
Drew Barrymore, Bobby Orr, and Ben Stiller all have homes on Nantucket. You'll also spot Sharon Stone, and Robert de Niro.
President Obama and his family vacationed on Martha's Vineyard for 15 days last August. Bill Gates is another familiar face at the Vineyard. Reese Witherspoon and Jake Gyllenhaal were also sighted on the island while they dated. But perhaps most importantly, Oprah Winfrey loves it.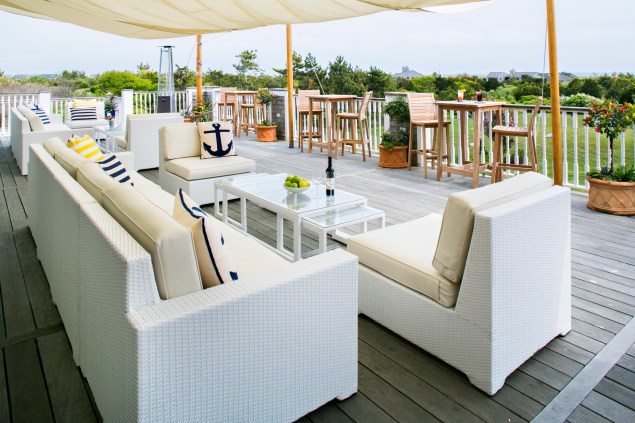 See and be seen
If you're looking for privacy opt for Martha's Vineyard. While both islands are small, (Nantucket is smaller), Martha's Vineyard has six towns, compared to Nantucket's one.
The lay of the land makes a difference too. Martha's Vineyard is half-flat, and part hilly which makes for a great hideaway. On the other hand, everything can be seen from the road on Nantucket.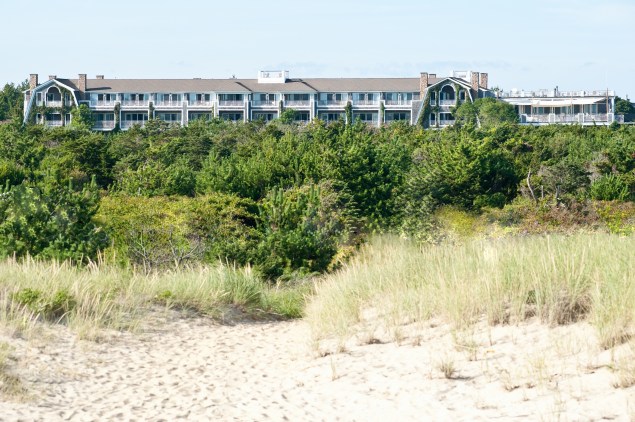 Party scene
Fancy a cocktail with your meal? Consider visiting Nantucket.
Only some towns on Martha's Vineyard permit restaurants to serve alcohol. Edgartown and Oak Bluffs have full liquor licenses. Tisbury and Vineyard Haven recently passed a law that permits the selling of beer and wine. While the other towns have a "BYO" policy if you want to drink.
As mentioned, it's not all dry. Craft beer enthusiasts, check out Bad Martha in Edgartown. The brewery is modeled after winery tasting rooms so all of the beer on tap is available for a complimentary sample.
A piece of history
Must see: the historic Gingerbread Houses in Oakbluffs.
Of course, sadly, Martha's Vineyard is where John F. Kennedy Jr., his wife Caroline and sister-in-law were killed in a plane crash.
On Nantucket the Whaling Museum is a must-visit. History buffs will also enjoy the restored, first house built on the island. You'll also notice houses are named—a tradition that's carried on from when boats would get shipwrecked. When signs would wash ashore, as homage people would display the boat names on their homes.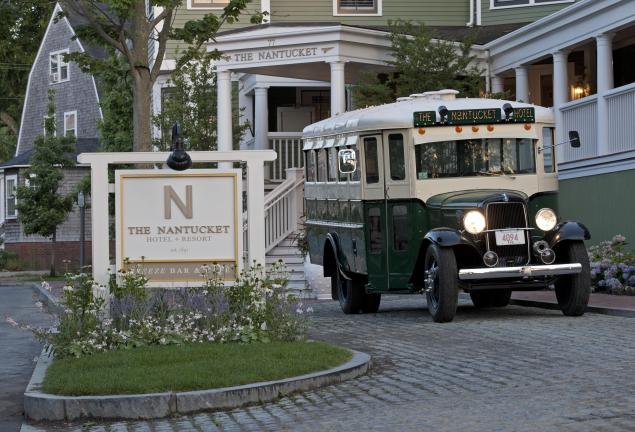 Where to stay
The Winnetu Oceanside Resort in Edgartown at Martha's Vineyard is open April through October. Accommodations include suites, cottages, or private homes. The hotel has a grab-and-go café, with the tastiest lobster roll, ever.
Meanwhile, The Nantucket hotel is open year-round, and boasts the only 300-person event space on the island.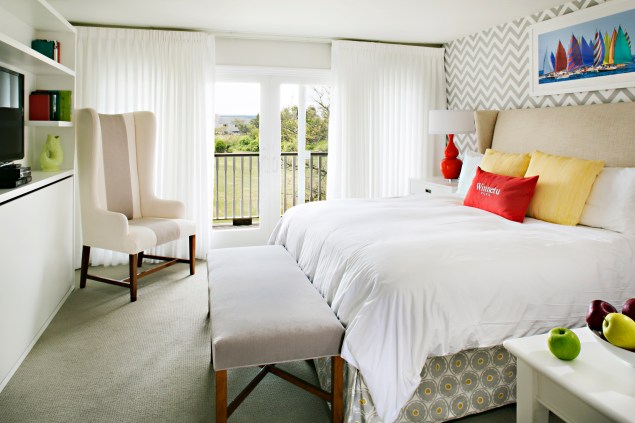 Where to eat
A visit to Martha's Vineyard wouldn't be complete without a stop at Right Fork Diner. The '50s style restaurant is located on Katama Airfield (a local landmark). Inside, you'll find shirttails of first time solo pilots hanging on the walls (dating back to the '40s!).
Be sure to try Murdicks Fudge too (two locations on Martha's Vineyard).
On Nantucket, check out local favorite sandwich spot, Something Natural. The bread is baked fresh daily on premises, and the line is out the door. The lobster salad is not to be missed.
How do you like to dress?
If you're a Nantucket person, you're likely inclined to wear Nantucket Red pants. The island is preppy—picture bright cardigans and sweaters draped over the shoulder. Boutiques are filled with Lilly Pulitzer, and Tory Burch is de rigueur.
Martha's Vineyard is understated—think effortless, chic. Imagine solid colors like navy or tan, and, of course, seersucker and stripes. Unlike, Nantucket it's less about labels. Recall, the popular photo of President Obama wearing dad jeans on the Vineyard.
Shops
Main Street on Nantucket is a shopping haven. Want a signature Nantucket Red pair of pants; visit Murray's Toggery Shop. Also, on these cobble stone streets are the perfect beach-home décor stores. Just steps from Main Street, Meghan Trainor's parents have a jewelry shop called Jewel of the Isle.
Shopping in Edgartown is great too.
In the movies
Remember Jaws? It was filmed on Martha's Vineyard.
In December, Warner Brothers will be releasing the film In the Heart of the Sea. The movie is based on the whaling history on Nantucket, and stars the hunky Chris Hemsworth.
Artist community
Both islands have a strong community of artists, including actors, authors, and painters. Elin Hilderbrand, who had penned 18 books, lives and works on Nantucket. Nathaniel Philbrick is another notable novelist whose book In the Heart of the Sea is adapted for an upcoming movie.
On Martha's Vineyard, writer/director Spike Lee visits often, while poet and novelist Dorothy West lives here, among many more.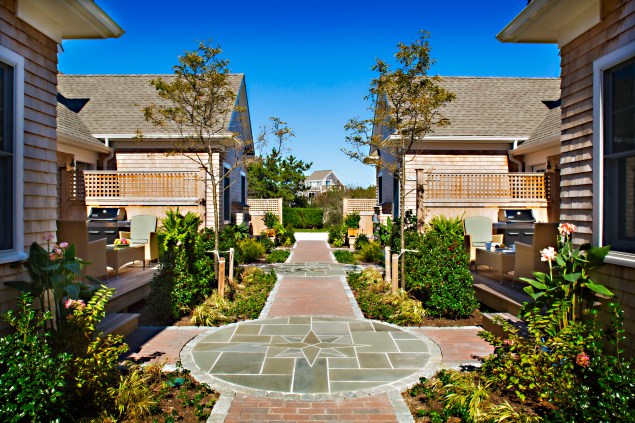 What you won't find at either
The experience on both of the islands is local and special. Don't expect chain stores or restaurants.
How to get to Nantucket and Martha's Vineyard
Both islands are easy to get to. Many people fly private, or go via their yacht. Of course, a 30-minute flight from JFK will get you there also. Driving isn't recommended, because the islands are so small, and since it's simple to get around without a car. Also, bike riding on both islands is a beautiful sight.