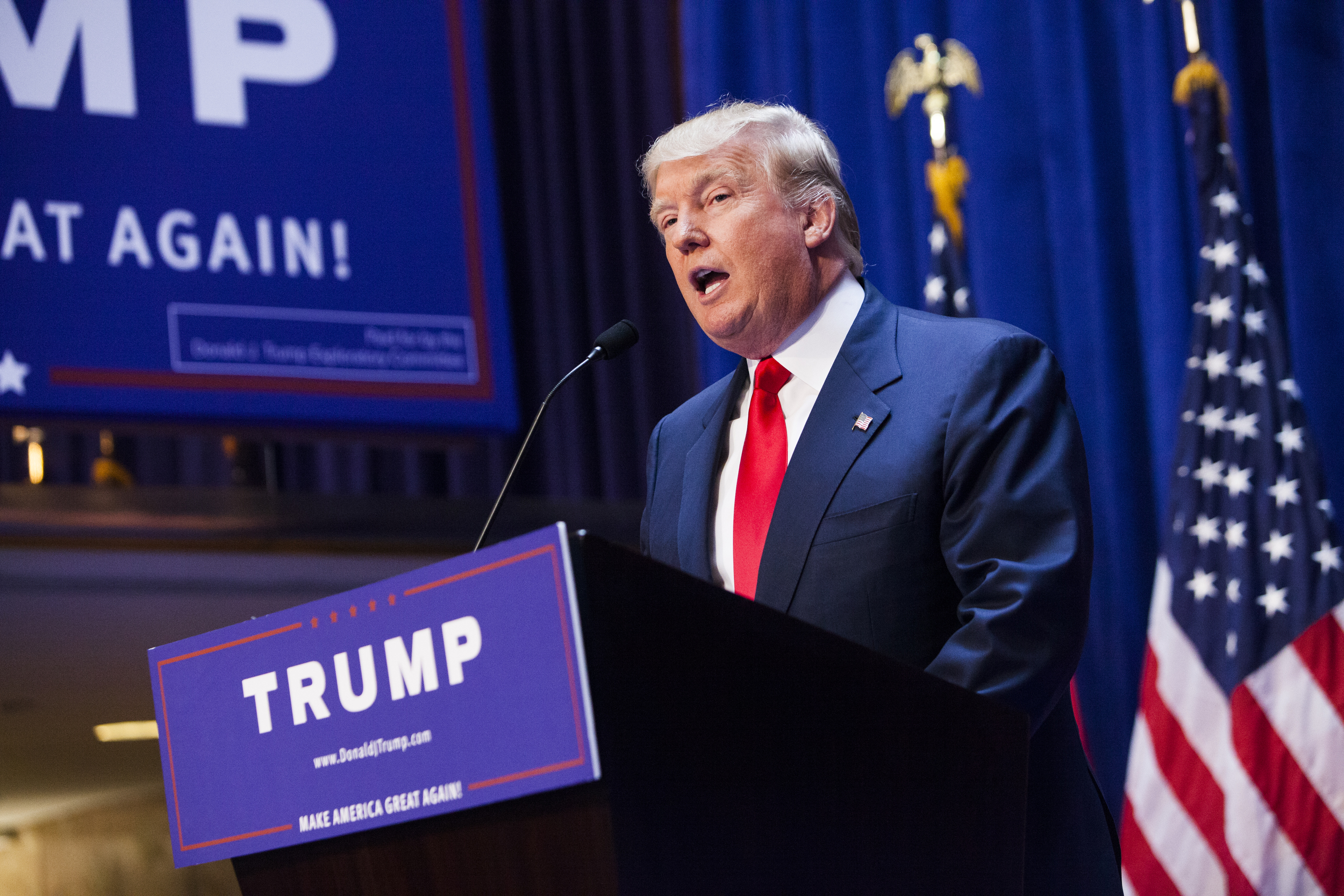 Council Speaker Melissa Mark-Viverito today praised companies that have decided to cut off business with Republican presidential candidate Donald Trump after he comments he made about Mexican immigrants—saying more people should follow suit and make Mr. Trump a "pariah."
"He is a charlatan. He is a huckster, a selfless self-promoter that is out to promote the Trump brand. And if it's through bigotry and racism, he doesn't care," Ms. Mark-Viverito, a liberal Democrat and strong proponent of national immigration reform, said today on WNYC's Brian Lehrer Show. "I think that the best thing we can do is continue to the pressure that we've seen—it needs to be consistent and ongoing. He needs to become a pariah. People should not want to socialize with him. People should not want to do business with him."
If Mr. Trump's headline-grabbing run for president is an attempt to promote the brand, it has not quite worked out that way for him—numerous corporations have dumped their relationships with Mr. Trump in the days since he asserted in his kick-off speech that immigrants entering the country illegally from Mexico were "rapists" bringing with them drugs and crime.
NBC cut ties with Mr. Trump this week, saying Mr. Trump would no longer be the host of the reality show Celebrity Apprentice and that it would not air his Miss USA pageant. Macy's announced it will no longer carry Mr. Trump's products, saying it had "no tolerance for discrimination." Univision, the Spanish-language network, has also cut ties with Mr. Trump, leading the mogul to sue the network for $500 million.
"It's like Donald Trump is the new Confederate flag," Mr. Lehrer observed, referring to the mad rush by corporations like Walmart to drop Confederate merchandise after the battle-flag-waving white supremacist murdered nine black church-goers in South Carolina last month.
Among those considering an end to business relationships with Mr. Trump is the city he calls home, where he operates concessions including golf courses and an ice skating rink.
"There's a mobilization happening locally, there are some contracts the City of New York has with him in terms of his golf courses, and I know that's being looked at," Ms. Mark-Viverito said.
It would not be the first time the city has looked to do end business relationships over politics: just yesterday, Public Advocate Letitia James called on the city's pension boards to divest from Walmart over the mega-chain's gun sales.
While corporations may be backing away from Mr. Trump's products, Ms. Mark-Viverito noted that Mr. Trump's comments—which he doubled down on this week—have garnered his personal brand plenty of attention.
"He unfortunately is espousing a real vile sentiment toward immigrants, in particular, that others are latching on to," Ms. Mark-Viverito, a native of Puerto Rico, said. "Right now it really is finding a home in the Republican Party."
This morning on Twitter, fellow New Yorker and GOP contender Gov. George Pataki called on Republicans to denounce Mr. Trump. "If #2016 GOP contenders can't stand up to Trump's comments how will they stand up to #ISIS," he tweeted. But some polls in early primary states have put Mr. Trump in second place among a crowded field.
"That says a lot about the the republican party doesn't it? It's a clown car," Ms. Mark-Viverito said. "You have about twenty presidential candidates, and it really does become like a clown car. And he's the head clown."
A spokeswoman for Mr. Trump did not immediately respond to an e-mail seeking comment.
(Disclosure: Donald Trump is the father-in-law of Jared Kushner, the publisher of Observer Media.)