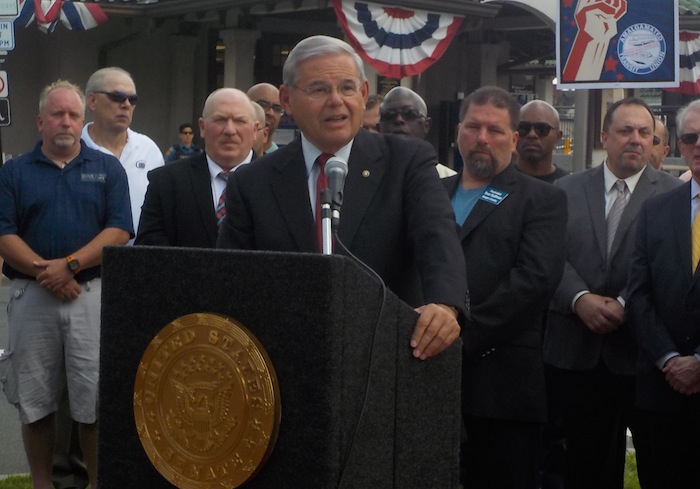 RIDGEWOOD – As the Senate prepares for Thursday's hearings on the Iran deal, Senator Bob Menendez says he will "keep asking those tough questions" despite President Barack Obama's statements on July 14 that he will veto any attempt to derail the deal.
"Just because the President says he is going to veto something does not mean that I should be silenced," said Menendez, who has been vocal about his concern with the deal. "We will judge the agreement and get the expertise we need to determine what questions need to be asked."
While he has yet to complete his initial review—he cited that he was still lacking some documents to complete the assessment—Menendez said the opportunity for the Senate to pass judgment on the deal is a critical part of the process.
Many Republicans in Congress have been vocal about opposition to an agreement with Iran. Meanwhile, Menendez—a Democrat—claims he does not oppose the agreement outright but rather believes that Congress has the responsibility to stop a bad deal, regardless of party affiliation.
"When I complete my initial review, I will be looking at it very closely," he told PolitickerNJ. "I know many others will be doing the same."