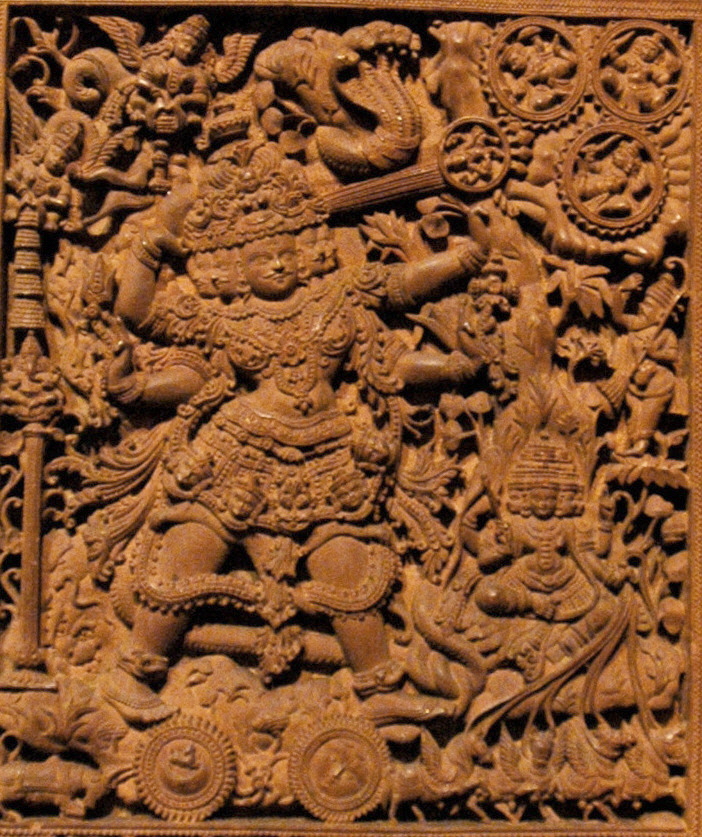 An ancient Indian artifact on display in Muncie, Ind., is likely to be one of the many stolen pieces of art that notorious dealer Subhash Kapoor forged documentation for, local news outlets reported.
The piece, a bronze statue of the Hindu god Shiva marrying the goddess Parvati, was bought ten years ago with Mr. Kapoor's help, for the David Owsley Museum of Art at Ball State University.
Indian blogger Vijay Kumar, who has helped identify many stolen works according to The Times of India, last week called out the David Owsley Museum, claiming that the Shiva's papers were likely forged.
The statue could easily be one of many that admitted antiquities thief Mr. Kapoor altered the provenance documentation for, and it won't be that hard to locate the statue's origin, Mr. Kumar says. Also writing in The Times of India, he's now calling on the public to help locate temples from which the statue may have been lifted.
"It was sold in 2005, the same time when Sripuranthan and Suthamalli were looted," Mr. Kumar wrote. "With the help of the public, the authorities, including the police, should take all efforts to bring home this statue."
Since Mr. Kapoor's arrest in Chennai in 2011 for looting art from his own country, the process of identifying which works he sold were stolen has been slow but steady.
Mr. Kumar's push to find the statue's true provenance came on the heels of news last week that an American collector was returning a Manickavasagar statue bought through Mr. Kapoor.
Other museums, such as the National Gallery of Australia, have come under fire to failing to vet buys with Mr. Kapoor more carefully or for stalling in returning their Kapoor-minted treasures. After protracted discussions, the National Gallery and Art Gallery of New South Wales returned items to India, according to news reports.
Other galleries that did business with Mr. Kapoor include the Toledo Museum, which has other provenance issues, and Canada's Royal Ontario Museum, according to Chasing Aphrodite, a website that tracks looted relics around the world.
Indian bloggers are also playing an increasingly significant role in the crusade to have antiquities returned home, as India Today reported.
Kirit Mankodi, a 75-year-old blogging archeologist, seeks the return of stolen idols to India through his writing on the web and to politicians, the paper said. He meets with some success—two rare Mithuna idols were returned by the U.S. Department of Homeland Security last year. Another campaign resulted in the initiation of repatriation negotiations with the U.S. for a Bharhut Takshi sculpture worth $15 million, though that work remains in the states.