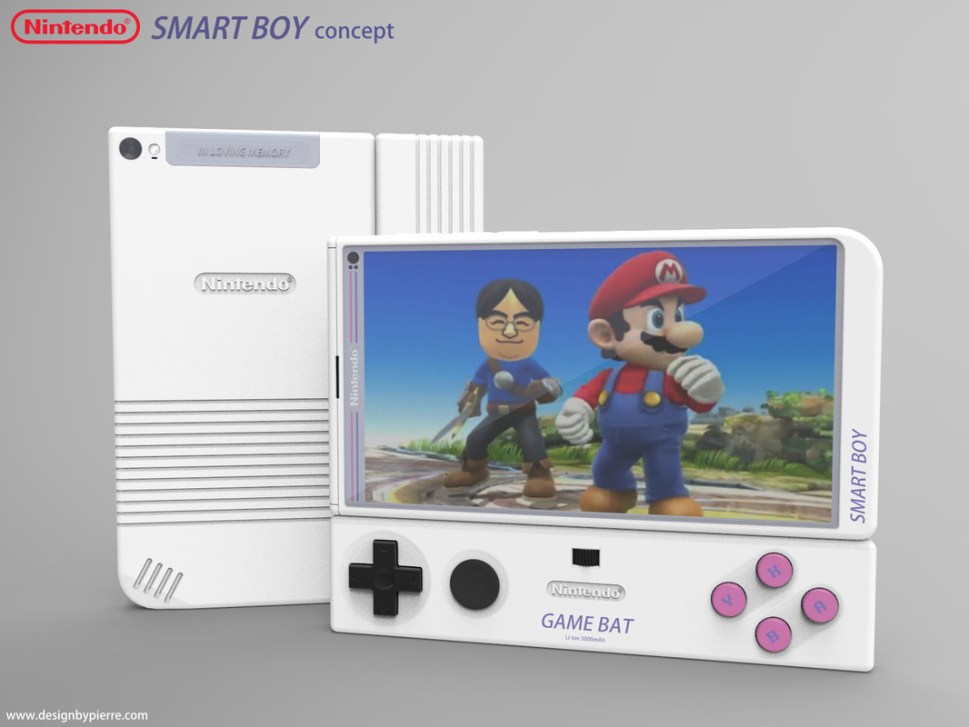 A Bangkok based designer, Pierre Cerveau, has created a mock-up of what he thinks a Nintendo mobile device could look like and how it might function, as shown on Gizmodo. The designer made the concept independently of Nintendo.
Seeing the idea took me back. In the latter days of the Bush Administration, I was working in an organization in Philadelphia that frequently put me in meetings with political appointees, elected leaders, staff of major foundations and reporters. On a bit of a whim, I bought a Nintendo DS, the handheld video game console from the Japanese comapny. The DS was heir to the groundbreaking Game Boy.
What I wanted to do was use it as a PDA. I wanted to sit in meetings with important people with my handheld game system sitting on the table in front of me and, when the time came to schedule something, I wanted to take it out, fire it up and mark down the meeting in the thing that their kids used to pop Koopa Troopas on.
The idea of doing my work on a game system appealed to me. Before buying it, I had found some evidence that using it in that way was possible, but nothing definitive. I also wanted to play video games, so I went ahead and bought the thing. As I recall, it was $199.
Before long, I ordered a couple of cartridges hacked together by a third-party company I found on Amazon. Theoretically, it would allow someone to use the device as a calendar and maybe as a web browser, too. Once I got it, though, it became clear that it would require some hacking of the device that was beyond me. Which is to say, I would have had to do some thinking and spend some time. I wanted it to just be plug-and-play. It wasn't. I gave up.
A couple years later, I sold the device and the small handful of games I'd picked up to a couple in Oregon, after one of their two DS's went kaput. I hope their PictoChatting became the basis of a strong marriage.
If Mr. Cerveau's device were ever to become a reality, though, I could have something like that same feeling of doing important work on what appears to be a toy, pulling out something that very clearly said Nintendo on the back in business meetings and tapping away. I could even leave the gaming attachment in all the time, so that people would never quite know what I was doing on it.
Especially retro: Mr. Cerveau's inclusion of an 8-bit mode. Classically trained NES-gamers like myself are likely just to leave it there on principal.
There's more. Check out his design for an Atari phone.