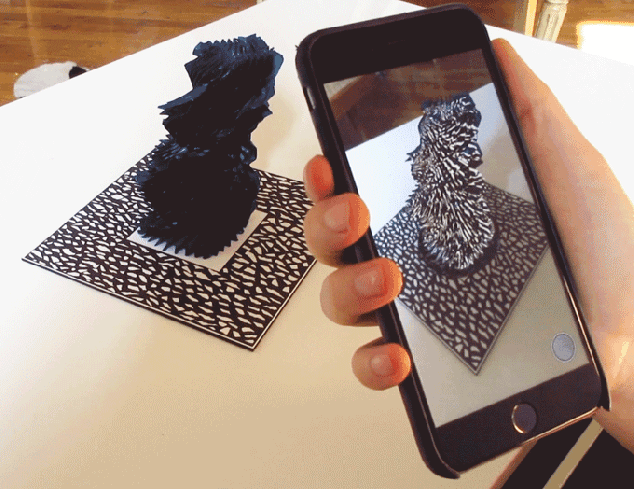 A new platform encoded with music and visuals is finally bringing the physicality back to music.
REIFY is a collaborative art and technology project using audio software, 3D printing and augmented reality to combine the best of both physical and digital music technology. The company launched their Kickstarter campaign yesterday.
REIFY developed totems, which are physical structures that capture both the sound and inspiration behind an artist's song. A simple scan of the totem with the app unlocks the music as well as an entire AR experience.
"It allows artists to give deeper experiences and share what's in their heads," Allison Wood, a 26-year-old Brooklynite and CEO of REIFY, told the Observer when we met for a demo.
REIFY starts by working with musicians to create custom totems for their songs. They first use analytic software to transform the actual sound waves of the song into a physical shape. Then, they refine the totem's to-be figure using the artist's input on the feelings, inspiration and story associated with the song.
"We'll work with the artists to tease out the story behind the particular song," Ms. Wood said. "Then we conceptualize a world and narrative to build the AR around."
Each totem is 3D printed and completely unique in style and content. And with that, every AR experience is completely unique as well. Some are even interactive and invite users to participate in a game-like fashion.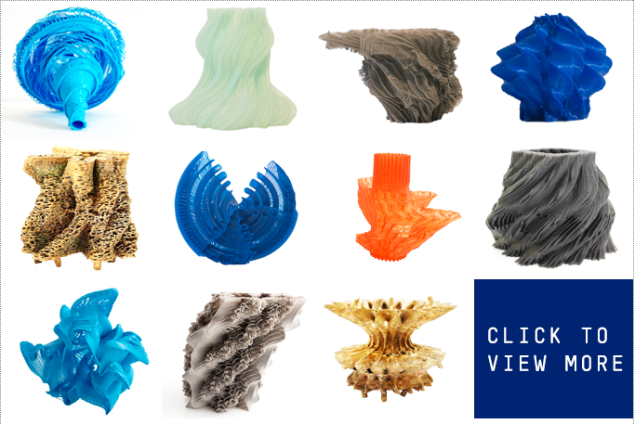 As we spoke, Ms. Wood mentioned that they're aiming to create "the new vinyl" for the mobile era.
"We called them totems because, if you look back at music culture, there was always a physical artifact or totem for music—mix tapes, vinyls," she said. "There was always something that gave us the ability to gather around and physically exchange."
What's more, "Reify" means to make real, and that's why the company sports the word as its name. They're focused on making music an experience to be seen and felt as well as heard—an experience with more depth to it than simply being one of 30,000 mp3 files on a phone.
As far as their musical partners, HEALTH, mae, YACHT and Tim Fain have already joined forces as early adapters of REIFY. HEALTH is a rock band whose sub-genres listed on Wikipedia include noise rock, experimental rock, and neo-psychedelia. Tim Fain, on the other hand, is a renowned Juliard-trained violinist famous for his scoring in 12 Years a Slave and on-screen performance in Black Swan.
"It's not a hipster thing. It's meant to cross genres," Ms. Wood said.