Running with Democrat James Keady, Lorna Papsdorf Phillipson of Spring Lake Heights announced Monday morning that she will seek a New Jersey Assembly 30th Legislative District seat in November.
A strategy consultant for technology start ups, Phillipson has the backing of both Monmouth County Democratic Chairman Vin Gopal and Ocean County Dems Chairman Wyatt Earp, Ocean County Chairman.
The Assembly vacancy emerged when Jimmy Esposito became the Democratic Candidate for Ocean County Freeholder last Tuesday, July 14. "I lived in Ocean County for 40 Years," Esposito told PolitickerNJ. "It's hurting right now and I would like to have a voice in making some changes."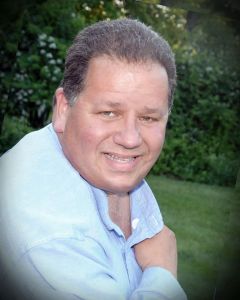 For her part, the Democratic newcomer to LD30 said she wants to "fight for the residents of District 30, the County and the State of New Jersey. I look forward to presenting legislation for better job opportunities, better pay, improved infrastructure, and more accountability in government. My priority is economic growth to help NJ."
Phillipson is a business leadership and strategy consultant to technology startups, a former bank trading executive, and was an adjunct professor in banking and finance at New York University. She was raised in Sea Girt, and currently living in Spring Lake Heights. She attended Manasquan High School, Montclair State University, and the Wharton Aresty Institute.
Joining the ticket with Keady, the activist Gov. Chris Christie once told to "sit down and shut up," Phillipson and her running mate will have their hands full in a Republican district now served by Assemblyman Sean Kean (R-30) and Assemblyman Dave Rible (R-30).