The New-York Historical Society named Margaret K. Hofer director of the museum and its foundation's vice president today.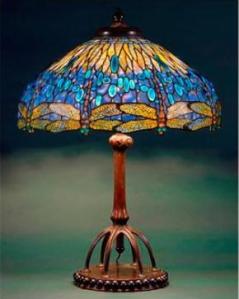 For over two decades Ms. Hofer has been a curator of decorative arts at the museum, and in 2007, she co-curated "A New Light on Tiffany: Clara Driscoll and the Tiffany Girls," an exhibit about the unrecognized women who designed and cut glass for Tiffany Studios. The popular show toured internationally until 2012. She also organized and oversaw the reinstallation of the society's permanent collections, including the largest collection of Tiffany lamps in the world.
The former curator will take over for Dr. Brian Allen after his year-long stint in the position. Timothy Wroten, senior communications manager for the New York Historical Society, said Dr. Allen resigned due to health concerns. "We were so appreciative of his service," Mr. Wroten said.
"I look forward to collaborating with this team to guide our exhibitions program, invigorate our collecting, and create initiatives that bring our collections to broader audiences," Ms. Hofer said in a statement.