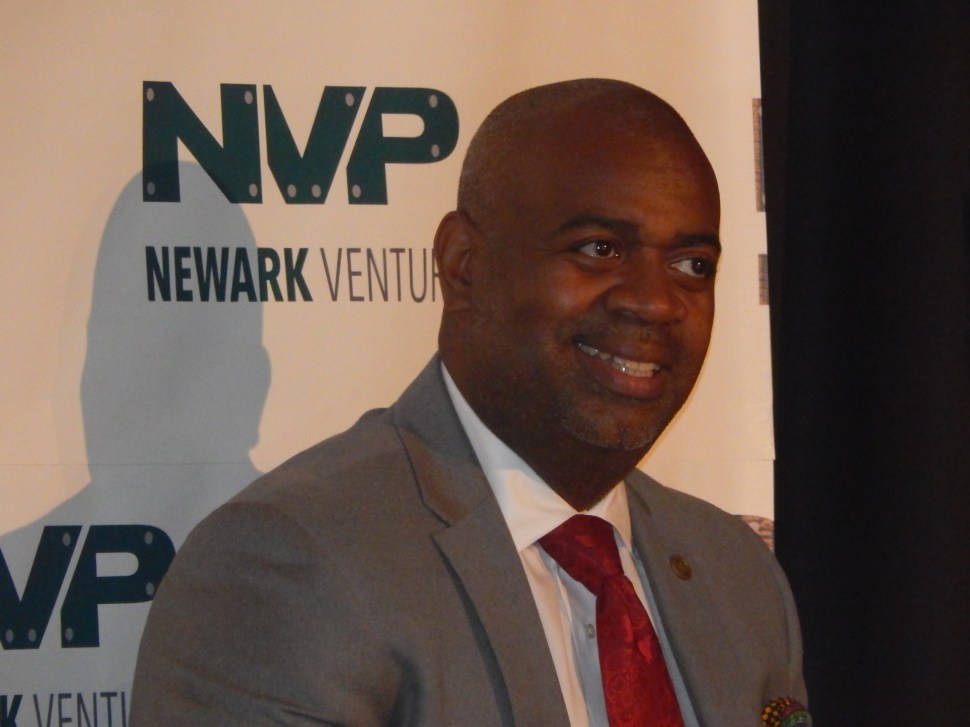 NEWARK – On the 15th floor of 1 Washington Park, Audible CEO Don Katz talked over the heads of a packed group of politicians, liberal arts nitwits and assorted press people as he calmly laid out a technological vision for the City, a few of those present jerking to attention when he noted "the hip new bars" his $50 million investment will undoubtedly draw to the area, right around the former from the New Jersey Performing Arts Center.
Newark Ventures Partners and Newark Venture Accelerator want to stimulate a technology industry here, creating inter-connectivity that had the likes of U.S. Senator (and former Newark Mayor) Cory Booker, Newark Mayor Ras Baraka, former Governor Tom Kean, U.S. Rep. Donald Payne (D-10), and Lieutenant Governor Kim Guadagno nodding sagely on stage. The companies will use the 7th floor of this building as the launch pad to incubate their businesses and eventually expand into the outside world.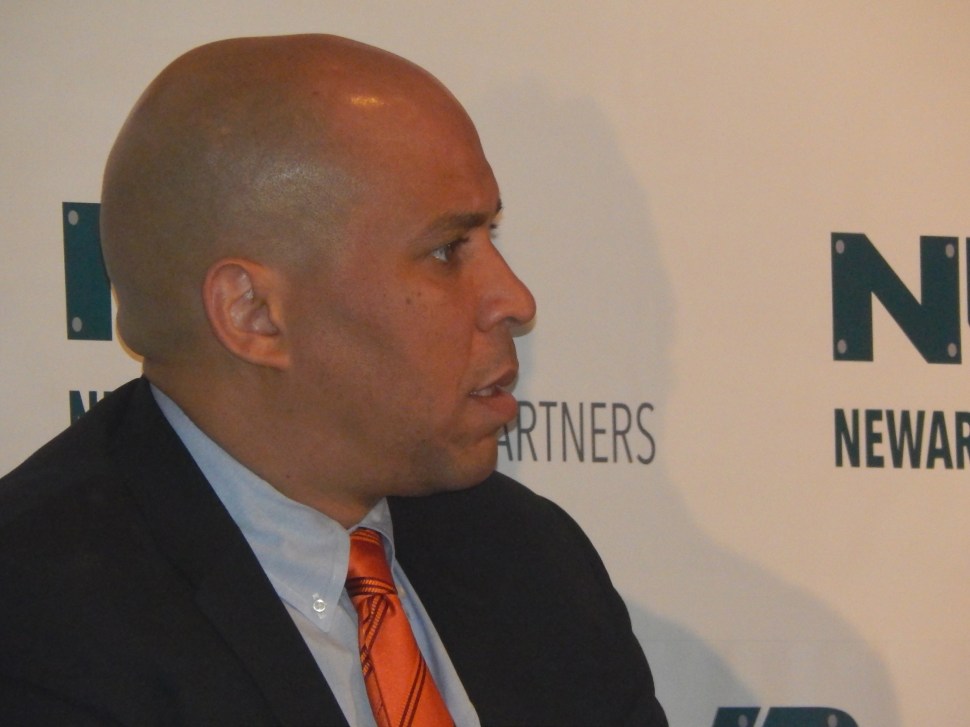 Essentially they're looking to find the next Audible, Inc., which came to Newark in 2007.
"I'm the oldest guy up here," Kean admitted. "I can't explain the technology.
"This city is really starting to bloom," the governor added, quoting New Jersey native Paul Robeson, who once "Sang Jacob's Ladder."
"We are climbing Jacob's ladder, we are climbing Jacob's ladder," Kean thundered.
Booker bounded to the microphone in the same spot where he launched his successful 2013 campaign for U.S. Senate.
"Newark is not new to this spirit," said the Senator. "Newark has always been this great city of innovation. Prudential started… in Newark, New Jersey. From Alva Edison to Seth Boyden, this city has been uniquely innovative."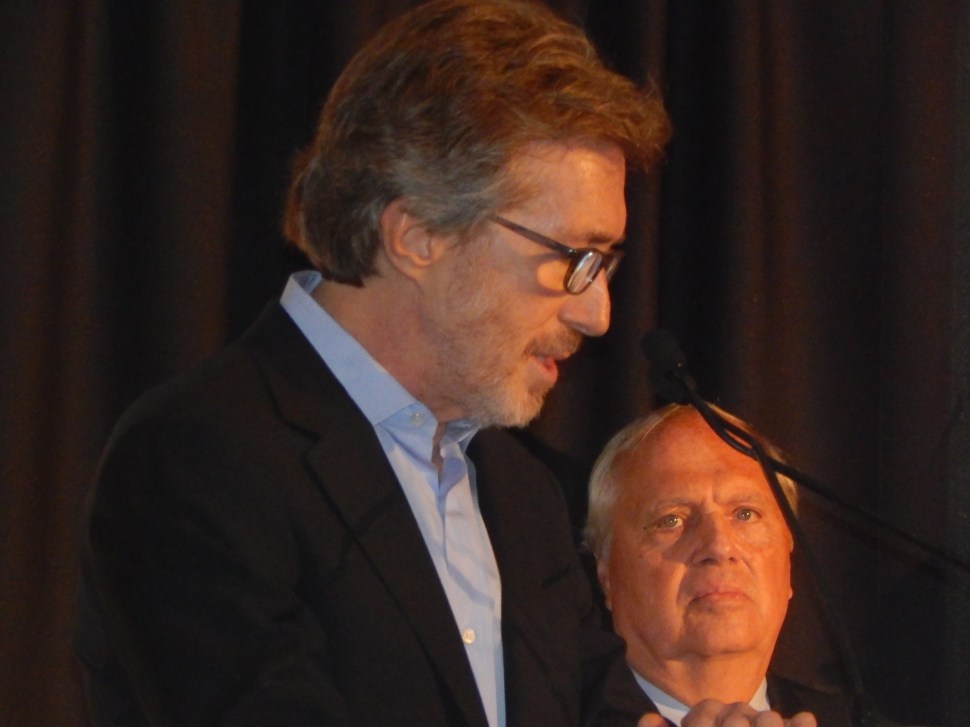 "Newark has some of the highest speed Internet in the country and it completes our infrastructure," said an ebullient Baraka. "Tonight we're having a tech town hall because there are already some young people engaging."
Guadagno, in full throttle acting governor mode, this afternoon made her second appearance in Newark in as many weeks. "I'm here to give a sense of confidence," she said, although it was questionable as to whether that was lacking without her.
"All of the leaders of Newark and all of the thought leaders are in this stage right now… It takes an educated work force. It takes an educated work force. But most importantly, it takes [people willing to take risks]." The acting governor was with Baraka two weeks ago to launch the world's biggest vertical farm in the Ironbound, and the two events gave her a platform where she could sharpen what she has quietly made her signature issue in the state under the national-sized narrative of Gov. Chris Christie: jobs growth and investment.
In addition to Pastor David Jefferson, Booker's personal confessor, former U.S. Senator Bob Kerrey of Nebraska made an appearance, referring to Kean as "Chairman," a reference to when the two served on the 911 Commission.
Someone in the press corps asked a question about how the venture would impact the residents of Newark and the mayor jumped in, doubling down on his commitment to get 25% of the city's students into higher education by 2025. "With the help of Audible," he said, "the city will put more computers in Centers of Hope. We'll have kids engaging in this technology everyday."
The more technology that comes to Newark the greater the opportunity to create jobs for Newarkers, the mayor added.