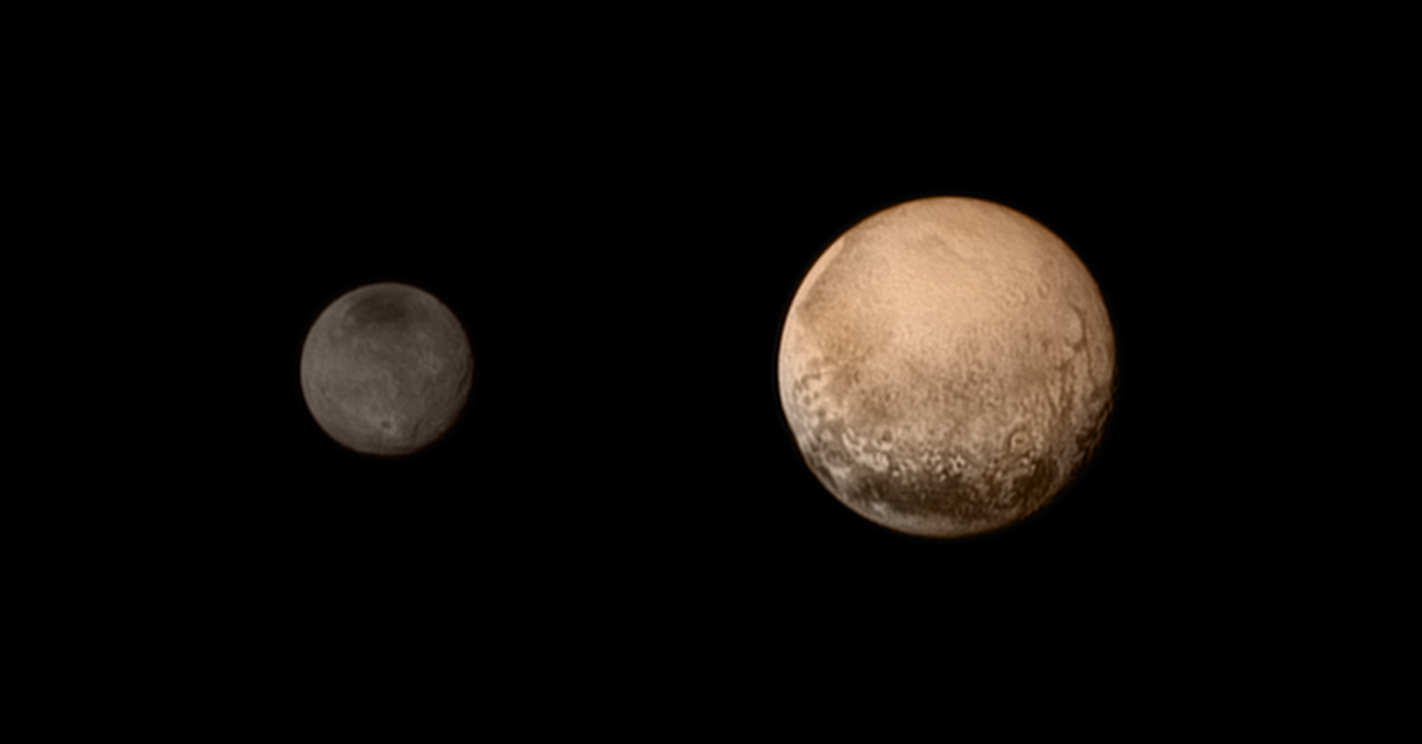 Welcome to a new weekly feature from the Observer Politics Team, to run each Thursday. Here's what you missed last week.
WHO HAD A GOOD WEEK?
1. Pluto: Yes, it's still a dwarf planet. But now we know it's a dwarf with giant ice mountains, thanks to a NASA probe that traveled 3 billion miles across the Solar System.
2: People Against Banning Horse Carriages: A bill to ban the carriages, supported by the mayor and council speaker, appears to be losing momentum—fast. Backers last year promised a vote in the spring. In July, no vote is forthcoming.
3. Joseph Borelli: The Republican assemblyman reported raising $50,000 for his City Council race to replace Vincent Ignizio, who resigned to take a post in the private sector. The Staten Islander looks like a lock to win a special election in November.
WHO HAD A BAD WEEK? 
1. Carbs: Senator-turned-lobbyist Al D'Amato suggested feuding frenemies Mayor Bill de Blasio and Gov. Andrew Cuomo have a "pasta summit" to set aside their differences. In addition to blessing reporters with yet another question to ask the two men, Mr. D'Amato helped reveal the real reason a pasta summit is just out of the question: carbs. Said Mr. Cuomo: "I have to watch my waistline." Mr. de Blasio, a relative toothpick, concurred: "I personally am trying to lose weight." The pair will both be at a Bronx Democratic dinner tonight, so the Observer asked Mr. de Blasio whether he planned to break bread, or a low-carb alternative, with his former pal. "I appreciate your sensitivity to my diet plans," Mr. de Blasio quipped, but said there's no specific plan for the evening's dinner.
2. Andrew Cuomo: Another bad poll came in for the governor, this time from Siena College. Mr. Cuomo's approval rating fell to 49 percent, the lowest since he was attorney general in 2007. Blame corruption scandals in Albany, Mr. Cuomo said. He did win a Demmy though!
3. Russell Simmons: It's one thing to equate animal suffering to the Holocaust. But when you're trying to ban horse-drawn carriages from city streets and some of the City Council members potentially voting for a ban are Jewish, you're probably not helping out your cause.
WHAT WAS THE WEEK'S BIGGEST STORYLINE? 
No single storyline dominated. A deal to limit Iran's nuclear arsenal was either a wise move by the Obama administration or an absolute disaster, depending on the pol and pundit asked. New Horizons photographed Pluto, once a total mystery to scientists. Another round of bailout money for Greece, with more strings attached, seemed to leave a bitter taste in everyone's mouth.
Two Democrats running for president stopped by Manhattan this week. Hillary Clinton, the overwhelming front-runner for the nomination, unveiled her economic vision—with plenty of details TBA. Former Maryland Gov. Martin O'Malley, a long-shot to knock off Ms. Clinton, came to Manhattan the next day to discuss his immigration platform.
It was week for Mr. de Blasio to reflect on the death of Eric Garner, which occurred one year ago from tomorrow. The mayor's rhetoric underwent a clear shift: no longer is he so eager to talk about the challenges his biracial son may face when interacting with police, especially in the wake of so many police unions leaders and conservatives taking offense. More striking, at least for the progressives who brought Mr. de Blasio to the mayoral dance way back in 2013, is his use of certain phrases. At a memorial service for Garner on Tuesday, he said "all lives matter" and "blue lives matter" in addition to the cry heard from police reform advocates nationwide, "black lives matter." While many New Yorkers may welcome these words, members of the police reform movement could privately wonder what the mayor is thinking. After all, the whole point of "black lives matter" was to reflect the particular centuries-long marginalization of African-Americans—not the police and whites.
WHAT HAPPENS NEXT?
Former Congressman Michael Grimm will be sentenced in federal court tomorrow. After the Republican copped to a tax evasion charge last December, leading to his eventual resignation, most observers expect at least a year in prison for the former FBI agent. Mr. Grimm, of course, will always be remembered for threatening to throw a TV reporter off a balcony and winning an election under indictment. Through Election Day, he had professed his innocence.
WHO WAS LAST TO THE TABLE?
Each week we'll poke fun at an organization or elected official who sent out a press release reacting to an announcement or an event long after everyone else did. This week's dishonor goes to Manhattan Congresswoman Carolyn Maloney, who reacted to the deal to limit Iran's nuclear weapons a full two days after it was announced. For the record, Senators Charles Schumer and Kirsten Gillibrand had their statements out on Tuesday. (Her email arrived at 11:56 a.m. today.)
WHAT WAS THE WEIRDEST THING ANY PUBLIC FIGURE SAID TO THE MEDIA?
Mr. Simmons, a hip hop mogul, promising to "get in" Mr. de Blasio's "ass."
WHAT ARE WE HOPING HAPPENS NEXT WEEK?
City Hall field trip to Pluto.
WHAT WILL ACTUALLY HAPPEN NEXT WEEK?
While Mr. Grimm may or may not be heading to prison, Mr. de Blasio will be heading to the Vatican Monday to talk inequality and climate change. This will be his second trip to Italy since he was elected mayor.