---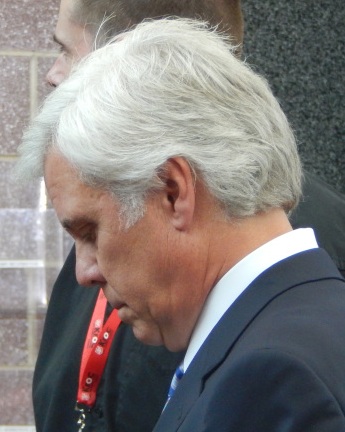 South Jersey Democratic Leader George Norcross III doubled down this evening on Essex County Executive Joe DiVincenzo's negative assessment of former Senator Bob Torricelli's behavior against the backdrop of indicted U.S. Senator Bob Menendez (D-NJ).
"I too find what's occurring to be very discourteous and ill-advised in these circumstances," Norcross told PolitickerNJ. "It's not a prudent way to behave given what his previous interviews have been, principally his interview with Tom Moran in the Ledger.
"Bob Menendez has been a great friend and will continue to be, as Bob Torricelli was to us during his tenure in the United States Senate," Norcross added.
Torricelli, in his interview last month with Moran, said, "There's unfinished business in my life. I've always been a person whose life is about public service and public policy, and I do still think about it as part of my future. My life has had two halves. In the first half I did nothing but public service and I felt I did it well and gave it every ounce of my energy. I've now given 12 years to make my family secure and have a good quality of life."
Sources in the Democratic Party say that since the interview, Torricelli has been calling party players in campaign mode and has made it abundantly clear that he wants to run for the U.S. Senate in the event that it becomes available. His contact with party people has included dinners at his western New Jersey hacienda with Democratic Party politicians, sources say.
For his part, Torricelli earlier today said DiVincenzo misconstrued his actions.