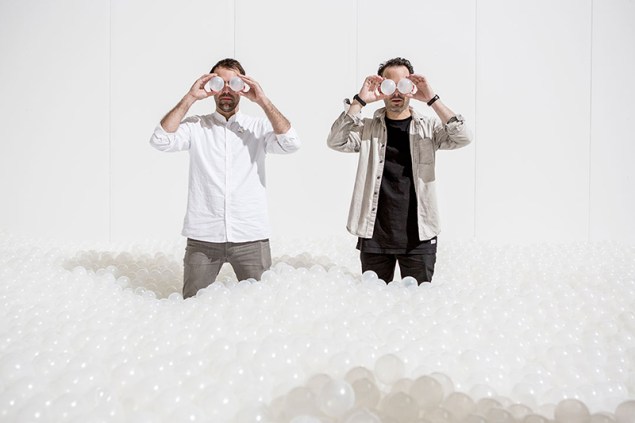 On its website, Snarkitecture—the art and architecture collective from designer Alex Mustonen and artist Daniel Arsham—states that one of its goals is to make "architecture perform the unexpected." Technically, making an installation that can give you a bacterial infection is unexpected, right?
Last Tuesday, after visiting Snarkitecture's immersive and interactive installation "The BEACH" at the National Building Museum's Great Hall in Washington D.C., area artist Piper Grosswendt "unexpectedly" contracted conjunctivitis (a.k.a. pink eye). Now she's claiming it could only have come from the duo's ocean of plastic balls.
"It's a bummer, because it's really fun and a minor public health risk," said a mildly irritated Ms. Grosswendt to the Washington City Paper following her diagnosis at a walk-in clinic.
"The BEACH" consists of 750,000 balls that cover 10,000 square feet of interior space. Visitors are encouraged to swim within the miasma of plastic balls and humanity or relax with the help of the monochromatic beach chairs and umbrellas that are strewn across the installation's 50-foot wide "shoreline."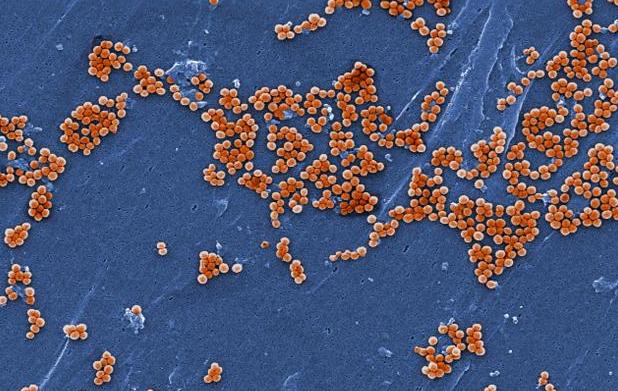 Unlike a real beach, which boasts a variety of risks that range from shark attacks to a sand-filled crotches, "The BEACH" has only, thus far, afflicted visitors with some lost change, a bad cold that might've been contracted there in July, and possibly this case of Pink Eye.
Despite concerns, the recyclable plastic balls feature an anti-microbial component that is incorporated into the plastic before it's molded. On top of that, the balls are cleaned daily and regularly sprayed with another antimicrobial agent.
But that might not have been enough to stop conjunctivitis, a highly contagious bacteria that affects 3 million people world-wide every year through hand-to-eye contact. And it's not pretty.
Snarkitecture has had great success in the art and fashion worlds with witty, often quite elaborate, design-centric projects that have appeared in Calvin Klein windows, the Delano hotel and the Miami Design Fair.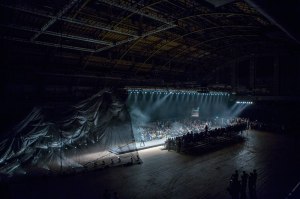 No legal action is expected against the group, and the museum now urges visitors to use the hand sanitizer provided in the exhibit—while also encouraging people with contagious illnesses to avoid the museum until they recover.