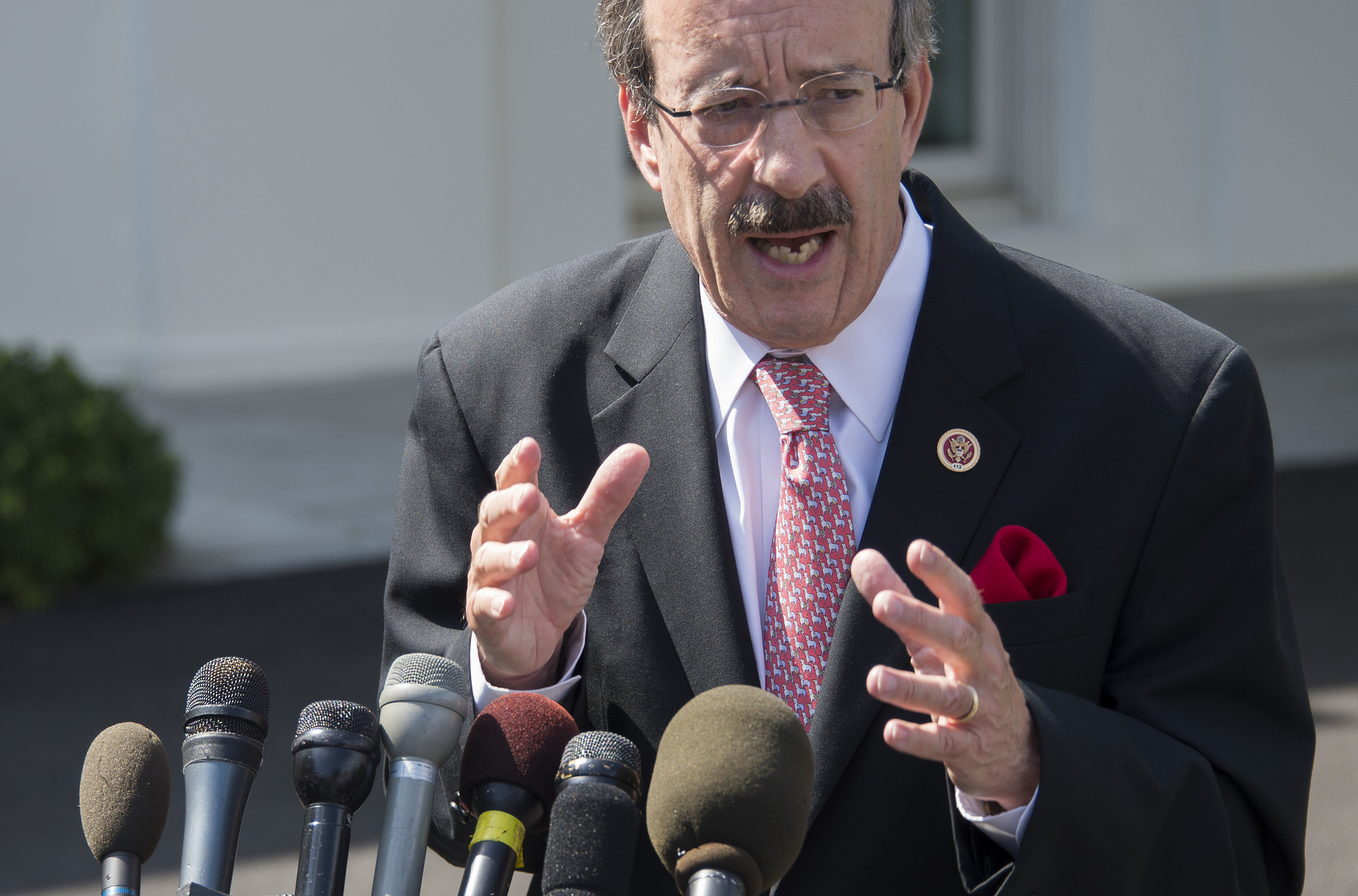 Congressman Eliot Engel, a Bronx Democrat and ranking member of the Foreign Affairs Committee, said this afternoon he found certain elements of President Obama's deal to limit Iran's nuclear weapons arsenal "very troubling," telling reporters that he fears the country could be a nuclear power by 2030.
"I have some serious questions and concerns about certain aspects of the deal," Mr. Engel said in a conference call organized by the Jewish Community Relations Council of New York.
Mr. Engel, an ardent defender of Israel–which has been highly critical of the nuclear agreement–promised the Obama administration wasn't going to "bully" or "pressure" him to support the deal. After the United States and five other world powers negotiated a landmark accord with Iran last week, Congress has 60 days to review the deal.
Both the House and Senate are controlled by Republicans and Mr. Engel predicted that Congress would vote to disapprove of the agreement. But Mr. Obama would have the power of a veto and Congress would need to muster two-thirds of their members in each chamber to override his veto, a scenario Mr. Engel said was unlikely.
The congressman, like other Jewish Democrats in the House and Senate, tempered his reaction to the deal, which would lift economic sanctions on Iran in exchange for placing great limits on its ability to build nuclear weapons. Supporters of the accord argue it was the best and only realistic option available, while detractors say the 15 year caps on many elements of Iran's nuclear program are insufficient. Republicans in particular have seized on the agreement to argue Mr. Obama's foreign policy is weak.
"Unless I am satisfied, I will not vote for this deal," Mr. Engel maintained. "I have a fundamental concern, 15 years from now, that Iran will essentially be off the hook."
"I have to see what can we do to ensure we aren't in the same place we are today that we are in 2030," he added.
Mr. Engel said he would be pressing the Obama administration about increasing access to "undeclared" sites and argued a 14-day period Iran would have to comply with American concerns over a certain site is too long to wait. He also is worried about an arms embargo and ballistic missiles sanctions that would be lifted after several years.
"That bothers me. It seems like throwing fuel on the fire if the deal goes forward," he said.