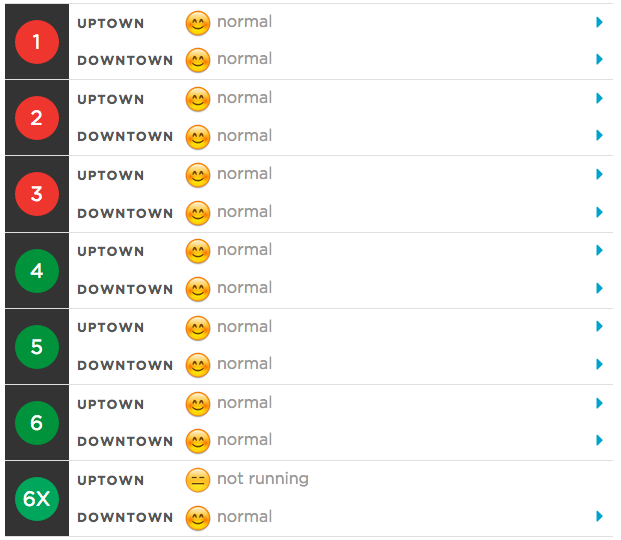 Millennial-speak has officially reached the transit updates.
A new "Subway Agony Index" is using the beloved face emojis to notify New Yorkers of good train service and warn them of awful delays. The Index is hosted by WNYC, New York's public radio station, and launched this morning, which has seen good service, according to the many blushing smilies.
The service updates are official information and are channeled directly from the MTA Real-Time Data Feeds. Depicted on the index are emojis representing the lines in their entireties as well one for each individual stop.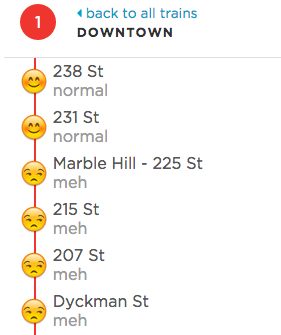 Although humorous, the index is only useful for the numbered lines. According to the radio station's broadcast this morning, only updates for the 1,2,3,4,5,6 and 6x trains are shown because the necessary data isn't available for other lines.
WNYC is looking at how the previous hour's real frequency for each line compares to its scheduled frequency in order to score the agony. Additionally, "unhappy points" are added during rush hours (in the rush direction, of course) along stretches where more people enter stations than exit, according to MTA turnstile data.
And the best part: WNYC generously posted the HTML for the index so anyone can add live subway agony updates to their site.