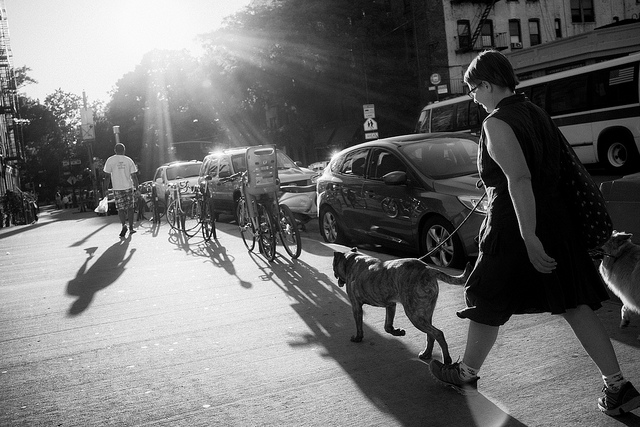 Does the city really need another food court? Well, it's getting one! Crain's reports that the Brooklyn Navy Yard is on tap to get a Marvel Architects-designed food court/"collaboration hub."
Or another Ralph Lauren? Which Gothamist reports will soon be opening in Williamsburg, which is so dead at this point we're starting to think it's undead.
What the city does need is a better transit infrastructure, but when it comes to funding, the MTA has found itself in the middle of a battle between Albany and the mayor, according to The New York Times. The two are at odds over who should pay for a service that benefits the city, but which the state largely controls, and which enables the functioning of a city whose tax revenues do very much benefit the state. Complicating matters further is the fact that the MTA is not allowed to tap into revenue streams from bridge tolls or other money makers to pay for its $30 billion capital plan. For chairman Tom Prendergast, the political role has proven uncomfortable.
After a week of homeless surveillance, the NYPD has removed its patrol tower from Tompkins Square Park, EV Grieve reports, apparently having concluded that watching the homeless was not an effective means to end homelessness.
Speaking of surveillance—a former occupant of the terrifying "Watcher" house has contacted Gothamist. Bill Shaffer, a "former resident of the accursed home" whose family owned the home for decades until 1990, says that there was no one creepy who watched him and his family as part of century-long watching campaign. He thinks the whole thing is all just a farce perpetrated by someone who's mad at someone else.
And of watching without touching: Randall's Island lies closer to the Bronx than any other borough, but until now its playing fields and shaded trails have been largely isolated from the borough's residents, whose only direct route to the island was walking a busy stretch of the RFK, The New York Times reports. But this summer a long-delayed pedestrian route and bike path connecting Port Morris and the Island is finally slated to open, giving the park-starved South Bronx access to what has largely been a Manhattan-only amenity. "Getting to Randalls Island has long been a sore point in the Bronx, where the lack of access is seen as more than just an inconvenience in a poor borough facing a health crisis from asthma, diabetes and obesity-related illnesses."
Condo seekers in Brooklyn are likely to be disappointed as The Real Deal reports that a mere 1,900 out of 17,600 new residential units being built will be condos.