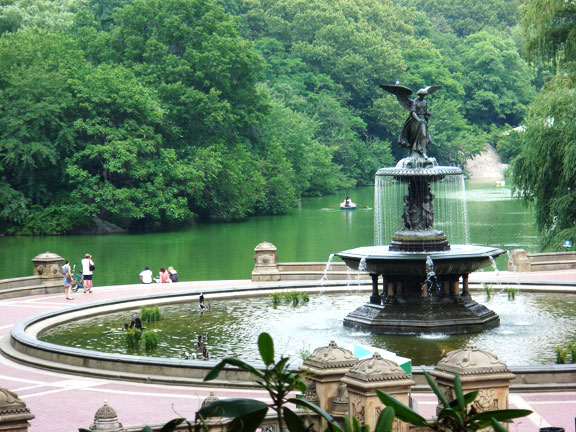 The de Blasio administration announced yesterday that it had financed 20,325 affordable units, more than half which were preserved with new financial agreements and subsidies, according to Crain's. Some 8,500 of the deals were for newly constructed units that will be newly constructed—"by far the highest since these records were first kept in 1978″ and roughly in line with the administration's housing goals. "On the other hand, the income targets for last year's units were off slightly from the administration's overall goals. A lower portion of units than projected were set aside for extremely low-income tenants, while a greater percentage than forecast were financed for a slightly higher-earning bracket, though still considered low-income."
Meanwhile, the I.B.O. estimates that the continuation of 421-a will cost the city $3.3 billion in revenue over 10 years, according to Capital New York. Moreover, "the tax expenditure will be in addition to the current lost revenue from buildings already receiving 421-a, which exceeded $1.1 billion in Fiscal Year 2015, according to city documents."
If zoning allows, it might not be long before skyscrapers reach 2,000 feet tall, Crain's reports, especially with building materials growing stronger and allowing for more windowed expanses. The main limit may well be dampening to stop the towers from swaying.
Around a decade ago, Donald Trump reclaimed a marble bench intended to be public space in the lobby of Trump Tower on Fifth Avenue as a Trump Store, a memorabilia shop, according to The New York Times. But "now that he is vying for the Republican nomination, public-space advocates are hoping all the attention might help resolve their territorial dispute with Mr. Trump."
Citibike released maps for its Manhattan expansion plan last week and the Transportation Department's website now says "it expects Motivate to install the new Manhattan stations as far north as 86th Street this year. Remaining stations within the districts of Manhattan Community Boards 7 and 8 are expected to be installed by early 2016," The Wall Street Journal reports.
Despite NYCHA's boasts that they are tackling the backlog of repairs in public housing, an audit by Comptroller Scott Stringer found that repairs are still being made at a glacial pace. The audit, which reviewed an 18-month period from January 2013 to July 2014, "found a backlog of nearly 55,000 work orders, including more than 2,500 that had been pending for more than a year," according to The New York Times.
SL Green has sold some prime Manhattan real estate for $642.8 million to free up funds to buy 11 Madison for $2.6 billion, according to The Wall Street Journal. The highly-desirable art deco tower is "adjacent to Madison Square Park and in the coveted Midtown South office market" and would help SL Green to complete its office campus in the area.