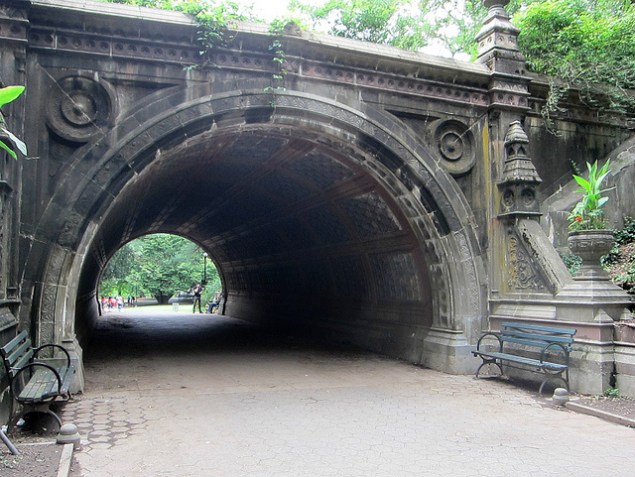 One57 benefited far more from the property tax system that favors co-ops and condos than 421-a, finds a new IBO report covered by Capital New York. Almost two-thirds of the building's tax relief came from the state-controlled system rather than the 421-a abatement, which it garnered through the now discontinued certificate purchase program. "The I.B.O. found that in the 2014 tax year, Extell received $25.4 million in tax breaks—$16 million from the assessment system and $9.4 million from 421-a."
Could the Supreme Court ruling on the Fair Housing Act, which found that affordable housing plans could be challenged on the basis of just having a discriminatory result, rather than being intentionally discriminatory, stymie the de Blasio administration's plans to build thousands of new affordable units in low-income, minority-heavy neighborhoods? Crain's asks.
A building collapsed in Bed-Stuy by the corner of Fulton and Tompkins (it's unclear why), injuring three (non life-threatening) and caused delays on the A and C lines, according to Gothamist.
Bad roommate: a Harlem man has been charged with grand larceny for donating his roommate's designer clothes valued at $5,000 to Goodwill, according to DNAInfo. Among the items were two (?!) blue fur coats.
Bad bridge: After engineering studies and many avowals of its overall seaworthiness, Squibb Bridge, which leads from Brooklyn Heights to Brooklyn Bridge Park, remains closed, according to The New York Times. The bridge has been closed for almost a year.
Rent-controlled tenants—which represent a tiny fraction of the rent-regulated tenants in the city—are not covered by the rent freeze, DNAInfo reports. To raise rents, which can go up 7.5 percent a year, landlords must apply to the Division of Housing and Community Renewal, meaning that some tenants may see much greater increases than their rent-stabilized brethren. "Landlords in 2014 filed applications for increases for 6,347 buildings, of which 5,728 were granted, according to DHCR."
Construction has begun at a 10,000-square-foot animal kennel at JFK dubbed "the ark," whose architect has been tasked with figuring out how to dispose of thousands of poop a day, according to Crain's: "in addition to giving temporary shelter to furry and feathered friends in transit, the Ark is designed to house dozens of horses, as well as up to 180 head of cattle that are capable of producing 5,000 pounds of poop every day." The facility will cost $48 million to build and feature stables with non-irritating floors for horses and a dog kennel with pet massage and spa services.
Finally, Gothamist goes inside a privately-run homeless shelter in Prospect Lefferts-Gardens where rooms cost the city thousands of dollars a month—far more than the rents on comparable New York apartments (and often for far less well-maintained spaces).