Despite Europe's current financial tizzy regarding Greece and the Euro, in Paris, the Haute Couture shows must go on. And with them comes a dizzying amounts of opulence and splendor, where serious shoppers rub shoulders with top fashion influencers and editors from around the globe.
While the collections only started showing yesterday, already there's a trend to note: Intricate shoes are taking the thunder away from carefully hand-crafted frocks. Bare patches of skin aptly accessorized Atelier Versace's modern-day fairy frocks and Dior's vast variety of capes were stunning, but the footwear at both shows were still noteworthy. Let's take a closer look…
Atelier Versace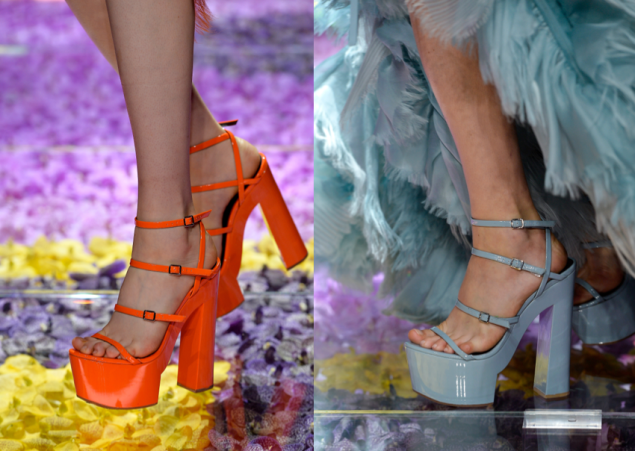 Following a short reprieve from the terrifying height of platform heels, Donatella Versace is among the Couture designers who have ushered in their return. Offered in glossy hues of tangerine and sky blue, we can earnestly understand the appeal of this shoe. Plus, it will allow mere mortals to achieve supermodel-esque heights, quite literally.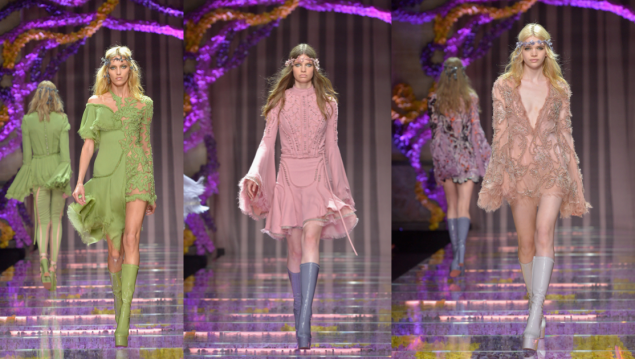 In either sandal or mid-calf boot version, this shiny shoe was a nice contrast to airy layers of chiffon.


Ulyana Sergeenko
This Russian couturier has a delightfully romantic approach to each of her collections and Fall 2015 is no exception. The ladylike Christian Louboutin pumps and peep-toe booties featured this season, which were decorated with furry pom-poms, were custom-crafted to accompany the collection inspired by St. Petersburg during the Soviet era.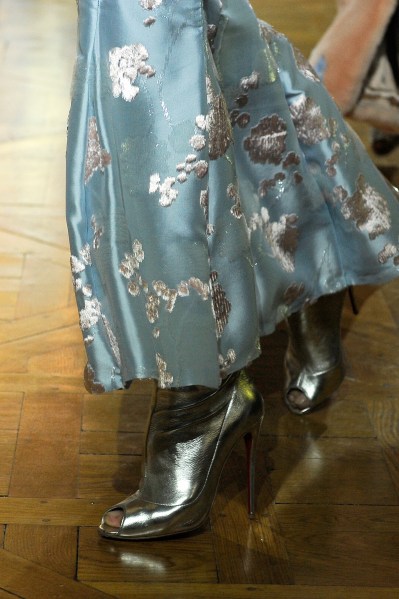 Dior Couture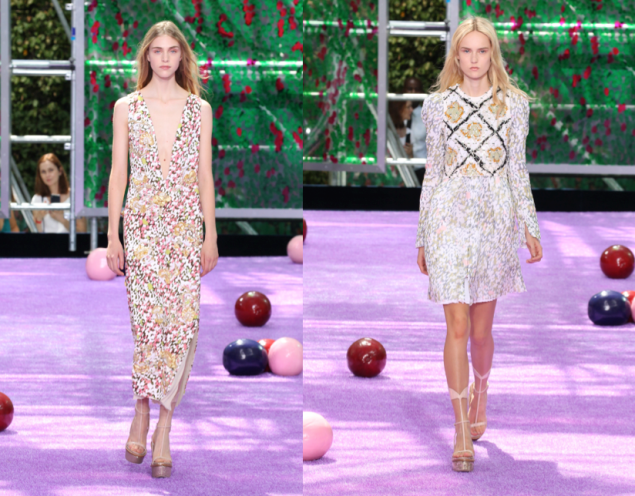 More platforms? Bien sûr! Raf Simons kept the kicks at Dior rather uniform, each one hugging the calf with a T-strap and a punch of glitter in the platform. Partnered with dreamy floral frocks slashed with plunging necklines or prim long sleeves, the shoes acted as an anchor for the entire show.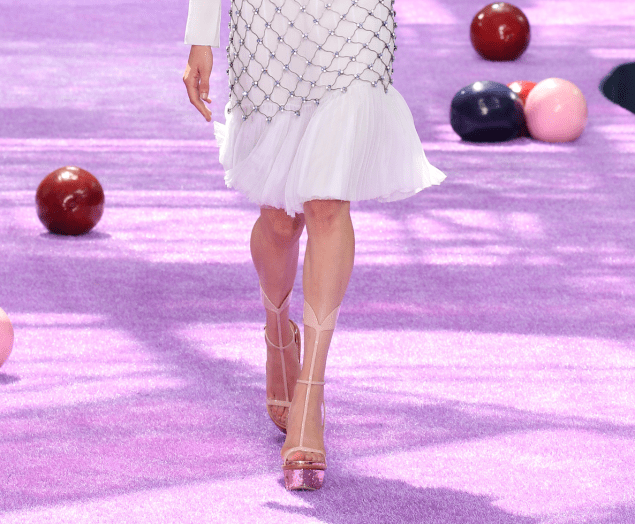 Schiaparelli
It was Bertrand Guyon's first collection chez Schiaparelli, the storied fashion house that is in the midst of a comeback. Peppered with plenty pieces in the classic Schiaparelli hue of shocking pink (including a backless chiffon gown) the assortment of suits, frocks and fur coats were glamorized with ankle strap d'orsay heels.
In silver, black and often decorated with a gold clasp, such a busy lineup was deserving of a classic pump.