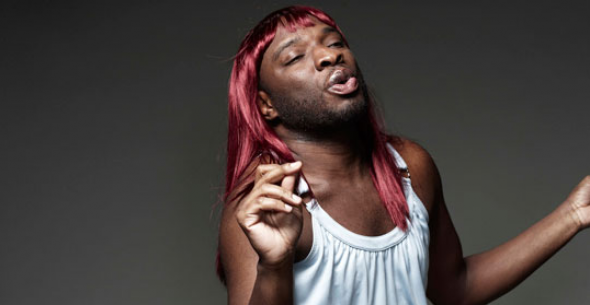 The New York Foundation for the Arts has announced its yearly fellowship recipients and many names familiar to the contemporary art world were selected, including Molly Lowe, Jaimie Warren, Randy Wray, Kalup Linzy, and Eve Sussman/Simon Lee.
Each artist has been awarded an unrestricted $7,000 grant to further their artistic practice. Three finalists from each category were also chosen to receive NYFA services in lieu of a cash award.
Since it was launched in 1985, the NYFA Fellowship program has awarded over $27 million to more than 4,000 artists. This year marks the 30th anniversary of the program, which provides cash to artists in the categories of fiction, folk/traditional arts, interdisciplinary work, painting, and video/film.
The full list of winners is below.
FICTION
Amy Brill (Kings)
Bill Cheng (Kings)
Roohi Choudhry (Kings)
Liana Finck (Kings)
Kim Coleman Foote (Kings)
Hilary Leichter (Kings)
Patricia Horvath (New York)
Tama Janowitz (Schuyler)
Jon Lewis-Katz (New York)
Danielle Lazarin (New York)
Janet McNally (Erie)
Danica Novgorodoff (Kings)
Rajesh Parameswaran (Kings)
Alanna Schubach (New York)
Edward Schwarzschild (Albany)
Pitchaya Sudbanthad (Kings)
Xuan Wang (New York)
Adrianne Wortzel (New York)
Finalists
Kanishk Tharoor (New York)
Mark Binelli (New York)
Shelly Oria (Kings)
FOLK/TRADITIONAL ARTS
Annie Ferdous (Kings)
Peniel Guerrier (Queens)
Juan Gutiérrez Rodríguez (New York)
Carrie Hill (Franklin)
Andriy Milavsky (Ulster)
Aeilushi Mistry (Kings)
Biboti Ouikahilo (Onondaga)
Mary Tooley Parker (Westchester)
Eva Salina (Kings)
Andy Statman (Kings)
Michael Winograd (New York)
Finalists
Zhong-hua Lu (Rensselaer)
Camille Yeung (Dutchess)
Benjamin Rosen (New York)
INTERDISCIPLINARY WORK
Nobutaka Aozaki (Queens)
Brandon Ballengée (Kings)
Daniel Bejar (Kings)
Robert Boyd (Kings)
Jonathan Cohrs (Kings)
Adam Frelin (Rensselaer)
Ellie Irons (Kings)
Larry Krone (New York)
Molly Lowe (New York)
Heidi Neilson (Queens)
Zoe Sheehan (Kings)
Wenhua Shi (Madison)
aricoco (Ari Tabei) (Kings)
Jaimie Warren (Kings)
Lily & Honglei (Queens)*
Seldon Yuan (Kings)
Finalists
Joe Nanashe (Queens)
Mira Hunter (Kings)
Justin Rancourt / Charles Yatsuk (Kings)*
PAINTING
Louise Belcourt (Kings)
Katie Bell (Kings)
Matt Bollinger (Kings)
Patrick Brennan (Kings)
Andrew Brischler (Kings)
Michael Cloud (Kings)
Paul DeMuro (Kings)
Erik den Breejen (Kings)
Ariel Dill (New York)
Franklin Evans (New York)
Angelina Gualdoni (Kings)
Elisa Jensen (Kings)
Jenny Kemp (Rensselaer)
Maia Cruz Palileo (Kings)
Jenna Ransom (Kings)
Eleanor Ray (Kings)
Robert Salmieri (Kings)
Christopher Schade (Kings)
Zoe Schade (Kings)
Laura Shechter (Kings)
Adam Smith (Kings)
Jansson Stegner (Queens)
Joy Taylor (Dutchess)
Melissa Thorne (Rensselaer)
Adrian Tone (Kings)
Frank Webster (New York)
Randy Wray (Kings)
Chris Wright (Kings)
Mie Yim (New York)
Finalists
Doron Langberg (New York)
Naomi Reis (Kings)
Jamie Sneider (New York)
VIDEO/FILM
Emily Abt (Kings)
Justin Ambrosino (Richmond)
Ronald Amstutz (New York)
Zia Anger (Columbia)
Keith Bearden (Queens)
Rosane Chamecki / Andrea Lerner (New York)*
Ariana Gerstein (Broome)
Charlotte Glynn (Kings)
Claudia Joskowicz (Kings)
Kalup Linzy (Kings)
Yuanchen Liu (Queens)
Monteith McCollum (Broome)
Serra MM / Josh Lewis (New York)*
Moon Molson (New York)
Marija Stojnic (New York)
Eve Sussman / Simon Lee (Kings)*
Jeremy Xido (New York)
Finalists
Mores McWreath (Kings)
Jennifer Nuss (New York)
Ezra Wube (Kings)