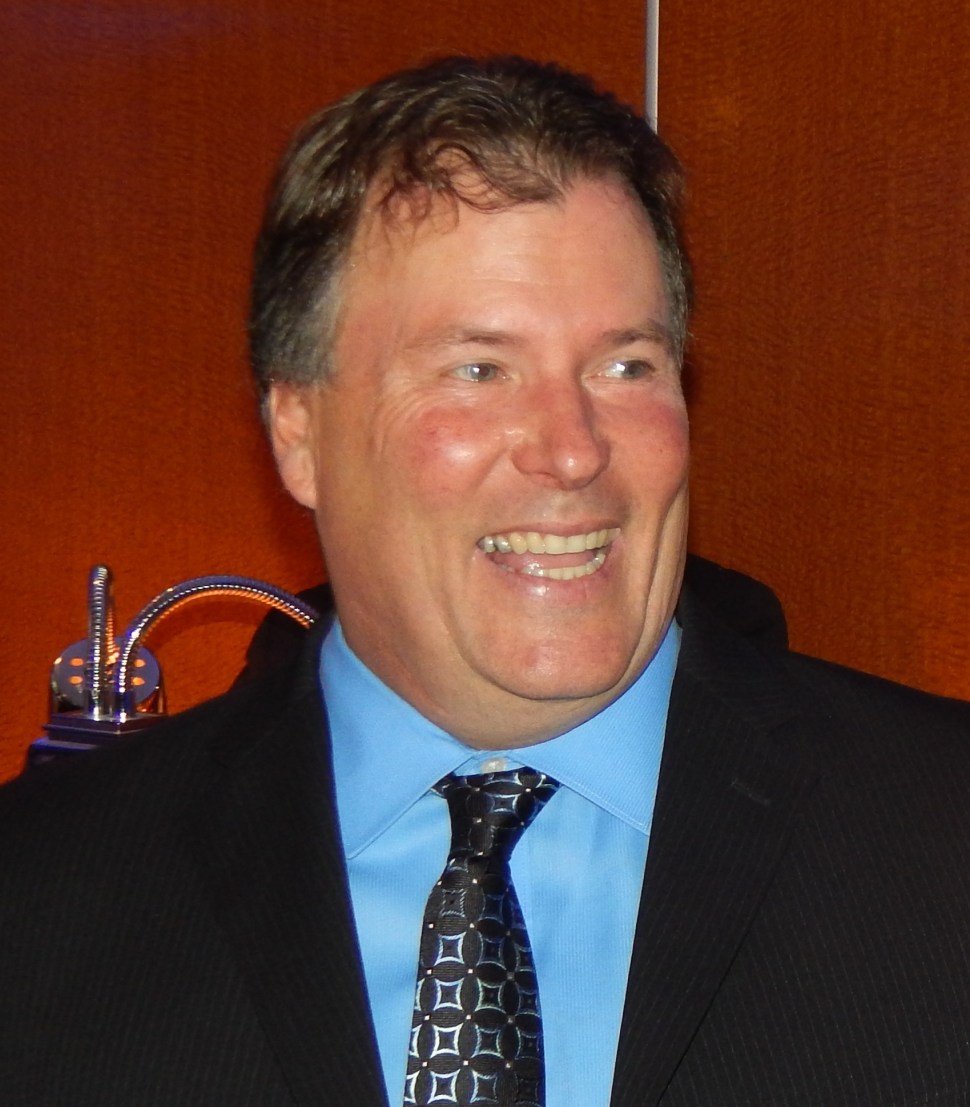 The executive committee of the Passaic County Regular Republican Organization tonight by a vote of 16-4 cleared a barricade that prevented former County Committee Chair Peter Murphy of Totowa from reclaiming a seat on the committee and granted him a pathway back to the chairmanship of the party.
Although the measure must still go before the full organization, the executive members of the Passaic County Regular Republican Organization voted in Wayne tonight to enable Murphy to have a seat at the table.
"If somebody's convicted and serves time and gets through that, pays his debt to society and is able to vote, he can be eligible," said Traier, noting the committee's removal of the amendment to the organization's bylaws that had prevented Murphy, convicted over a decade ago of mail fraud, from a return.
Murphy's victories in county committee battles last month gave him the clout to force Traier's hand.
Assemblyman Scott Rumana (R-40), who served as county party chairman prior to Traier and warred with Murphy, was among the four "no" votes.
"It's not about any individual," the disappointed Assemblyman told PolitickerNJ. "It's about the whole. It's about what's good for all candidates and maintaining integrity of the Passaic County Republican Organization. I think the message is a horrific one that we will invite corruption to a seat at the table.
"I don't think the public will react will to this," Rumana added. "I'm very concerned about the county candidates this year."
Traier tonight told PolitickerNJ that he would schedule a vote for the full committee sometime in September.
Although the executive committee votes existed internally for Murphy, the move was controversial. Anti-establishment Republicans marched on party headquarters ahead of and during the meeting protesting the vote for Murphy, who 15 years ago directed a kickback scheme on behalf of four associates who received a total of more than $70,000 from a contractor who had been awarded more than $1 million in county business, according to a summary of the case by the New York Times.  Murphy was indicted in 2000. In 2001, a jury found the chairman guilty of mail fraud by a federal jury in Trenton. The New York Times reported on that story here.
In addition to Rumana, Christie Political Strategist Mike DuHaime's father, Richard DuHaime voted no and so did State Committeewoman Marie Seiber and Prospect Park Chairman Tom Magura.