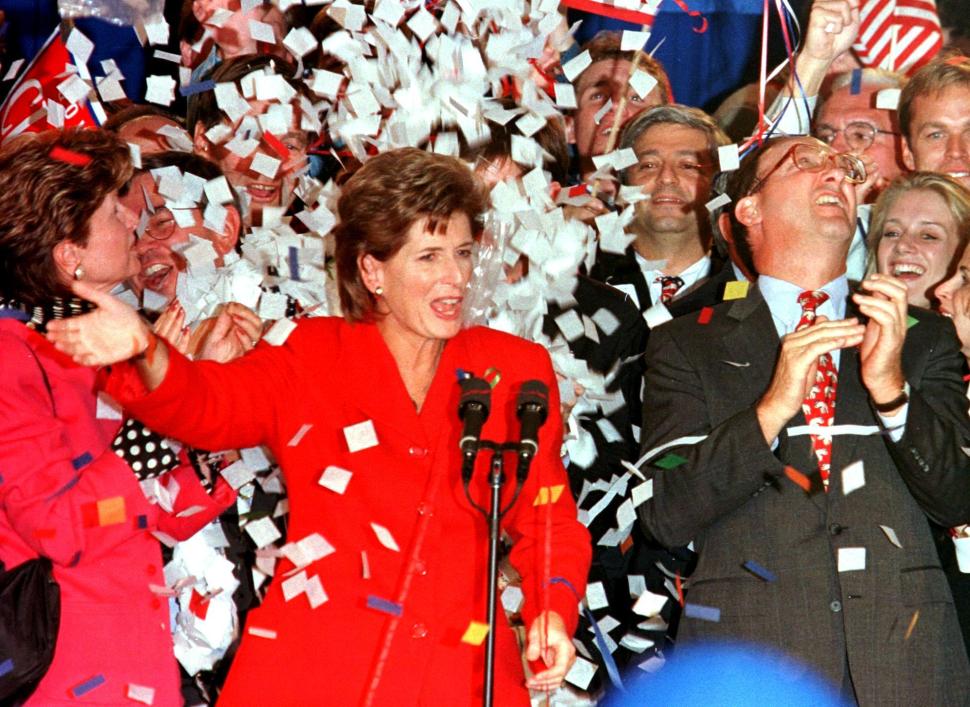 PolitickerNJ's deepest condolences go out to former Gov. Christine Todd Whitman, whose husband, John R. Whitman, passed away today after suffering a catastrophic brain injury.
A famed businessman who worked on such projects as the 1995 negotiations between the New Jersey Devils and the New Jersey Sports and Exhibition Authority that kept the Devils from moving to Nashville, and led fund raising committee to restore the dome of the New Jersey State Capitol, the 71-year-old served from January 18, 1994 to January 31, 2001 as First Gentleman of New Jersey — the state's first and thus far only person to have held the distinguished title.
According to an announcement by former Governor Whitman, he suffered a brain injury on June 19th, and passed away peacefully surrounded by family and friends today. Along with his wife, he is survived by his daughter, Kate, his son, Taylor, and six grandchildren.
"He was a wonderful husband, father, and grandfather, and we are heartbroken to lose his presence in our lives," Whitman said in a statement. "I am so grateful for the thoughts and prayers of so many who have showered our family with their love over these past two weeks."
Details of services will be announced.