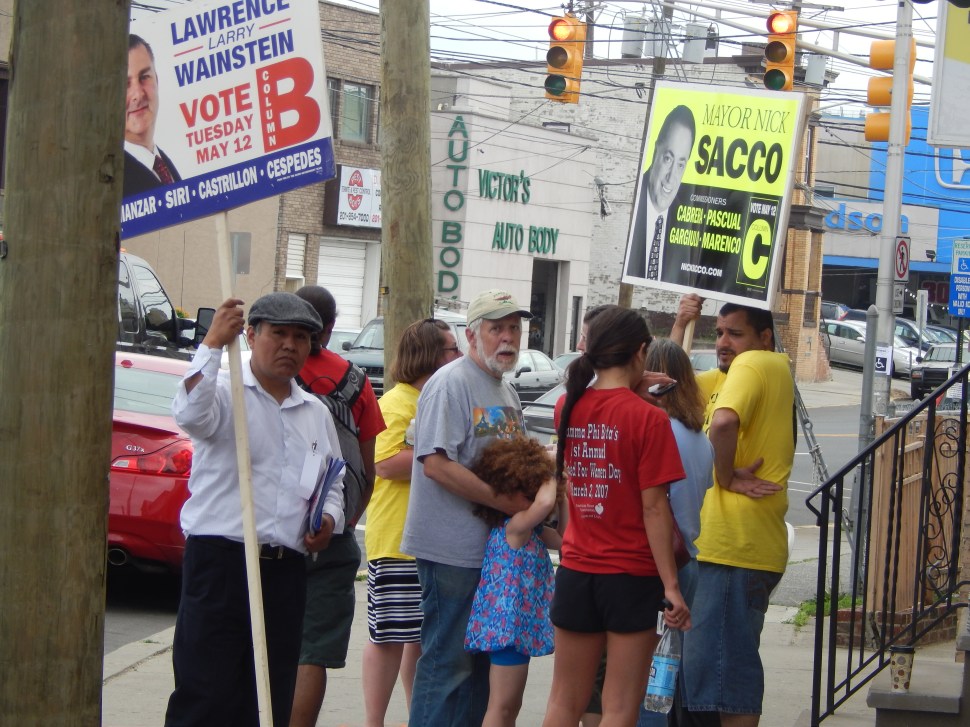 Where's Jerry Orbach when you need him? Between him, Telly Savalas and Ray Liotta you could complete half of the cast of New Jersey politics.
Just a disclaimer at the start. To be clear: this is not – strictly speaking – a news item. We're not actually filming a movie about New Jersey politics, even if it sometimes feels that way. It's meant as a joke and as something all in good fun for this, the sweltering middle of a 2015 summer.
With that, here's a rough casting call…
Kevin James as Governor Chris Christie
After roles in Mall Cop and Mall Cop 2, James' dramatic heft is certainly a question mark. But with his improvisational skills and comedic stage propensity as the foundation, he could play against type for the Bridgegate and more menacing aspects of his subject and produce a winning Christie screen prototype.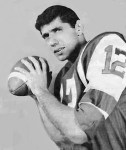 Joe Namath as Essex County Executive Joe DiVincenzo
Yes, we had the Joe D. fans screaming for DeNiro and we get that C.C. and Company wasn't exactly On the Waterfront, but the juxtaposition of having the Jets' best quarterback of all time attempting to resurrect his screen career as a politician who once tried out for a Jets QB spot, is too good to pass up.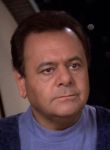 Paul Sorvino as Phil Alagia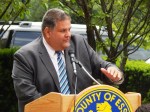 There are those in conversations for this exercise who insisted on Joe Pecsi playing DiVincenzo's chief-of-staff but Sorvino looks more like Alagia.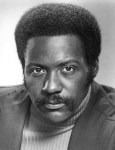 Richard Roundtree as Ronald L. Rice
It really comes down to this: there was only one Shaft and only Shaft could play the Newark street detective and Vietnam vet turned West Ward cowboy state senator.

Christopher Walken as Ray Lesniak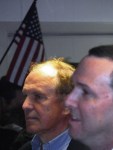 Just when you thought it was impossible to think that veteran Union County lawmaker would deliver the classic line, "The ice is gonna break" on the floor of the state senate, Lesniak went and cut a YouTube video aping Walken's "More cowbell" sequence from SNL. Scary parallelism.
Adrian Fenty as U.S. Senator Cory Booker
Out of the limelight since losing his reelection bid in 2011, the former mayor of D.C. (and Booker ally in office) and Booker look-alike could resurrect his career in public life by bringing Booker to life on the silver screen.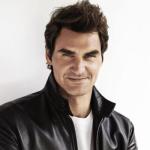 Roger Federer as Steven Fulop
After that heartbreaking loss to Novak Djokovic at Wimbledon, the greatest tennis player of all time (just like star athletes Jim Brown and O.J. Simpson before him) must start making his transition from sports to Hollywood. Where better to start than with the easy lift of duplicating the life of Federer lookalike, Jersey City Mayor Steven Fulop?
Channing Tatum as Lou Greenwald
There will be some truly heartbroken Greenwald fans (not to mention Passaic Dems operative Keith Furlong fans) out there who insist that only matinee idol Troy Donahue could play the coldly Machiavellian Assembly Majority Leader from New Jersey's 6th District. But after G.I. Joe and the incomprehensible Jupiter Ascending, Tatum is ready for a dramatic entry in his catalogue, and he'd be better equipped than Donahue for the more complex than advertised Greenwald.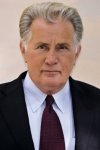 Martin Sheen as George Norcross III
That white wig Sheen used in Gettysburg would do the trick, minus the facial hair. Hell, he could even wear the Confederate uniform by the reasoning of some of North Jersey's most bitter casting directors. But Sheen would do a far better job – not to mention bring more danger to the role – than Phil Donahue.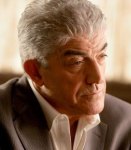 Frank Vincent as Joe Parlavecchio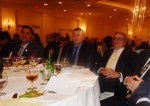 Only veteran character actor Vincent could capture the nuances of East Ward Democratic Party Pooh-Bah Parlavecchio.

Danny DeVito as Politifax Editor Nick Acocella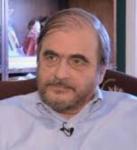 New Jersey native DeVito got his feet wet in the trough of New Jersey politics when he went after Christie on the pig crate bill.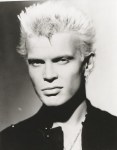 Billy Idol as State Senator Jeff Van Drew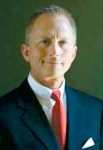 It's the hair. Bill Parcells wasn't available so Hollywood's got to summon Eyes without a Face. Of course, he'll have to lose the English accent and abandon "Rebel Yell" for something out of the New Christy (or Christie) Minstrels songbook.
Paul Michael Glaser as Paul Moriarty
Starsky and Hutch fans were saddened by the minimal screen time accorded Glaser in the big screen treatment of the classic 1970s show, an oversight that could be rectified by giving him the dramatic role of a lifetime: TV news reporter turned South Jersey Democratic Assemblyman Moriarty.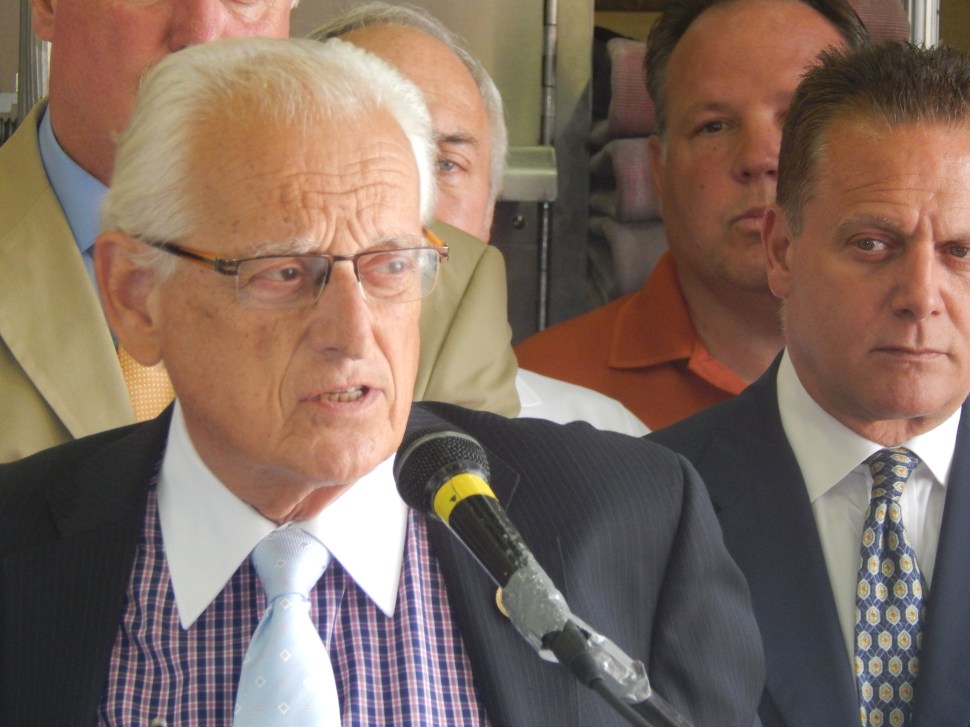 Al Pacino as U.S. Rep. Bill Pascrell (D-9)
It's an irresistible choice. Period.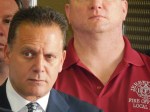 Jerry Speziale as Jerry Speziale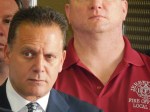 The Paterson Police Director (and former Passaic County Sheriff) test drove his acting chops with a role in Brooklyn's Finest, the perfect segue to Spez as Spez.
Tina Turner as Nia Gill
Tina could do this. The pop icon prepared for the butal, cage match post apocalyptic world of NJ politics when she starred as Aunty Entity in Mad Max: Beyond Thunderdome.
Frank Vincent as Lou Stellato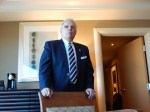 We understand that we've already cast Vincent as Parlavecchio. But in those scenes involving Bergen and not Essex County, the versatile Vincent could also play Bergen County Democratic Chairman Stellato.
Dame Judi Dench as Senate Majority Leader Loretta Weinberg (D-37)
James Bond purists felt Dench, with her unapologetic trampling of misogynistic values, single-handedly ruined the British spy franchise. But transitioning back to Shakespeare now, the splendid English actor could continue her crusade against male dinosaurs with a deep dive Jersey character portrait.
Roger Staubach as Dale Florio
Namath would need company on the set and there's an obvious choice corollary between the Dallas Cowboy's cool, team-first style and Princeton Public Affairs veteran quarterback Florio.
Mickey Rourke as Steve Sweeney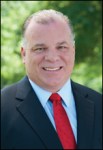 We know, we know. "The Wrestler" is set in Elizabeth, not South Jersey. But only Rourke with his eclectic professional background of boxing and acting could capture the not dissimilar facets of ironworker turned politician Sweeney.
John Cleese as Michael Patrick Carroll
There's always some creative mischief to be had by getting an English actor to play an Irishman or Irish American.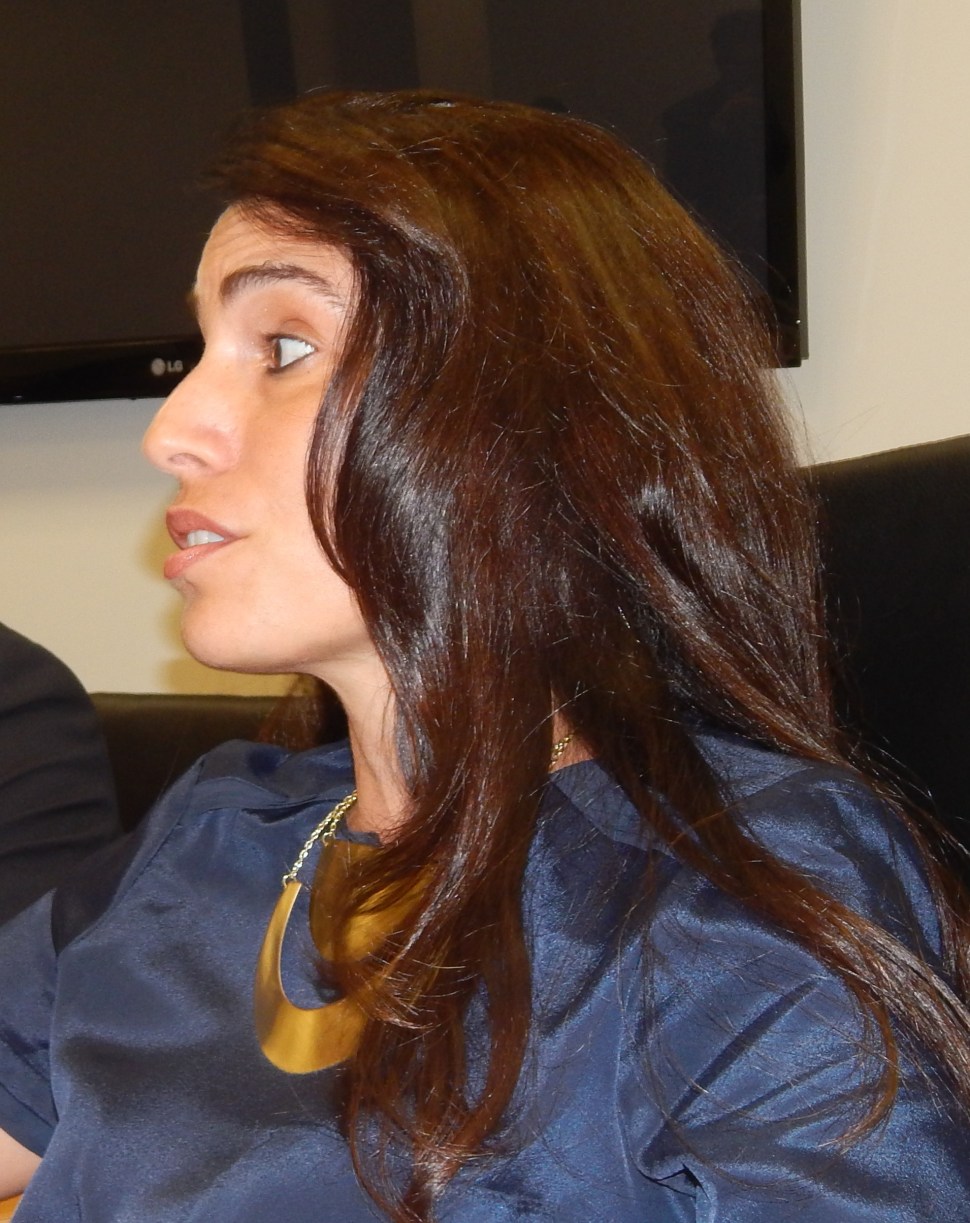 Julia Roberts as M. Teresa Ruiz
Yeah, yeah, we get it. J-Lo is the obvious choice or – to a lesser extent – even Jersey native Zoe Saldana. But we'd go after proven leading actor Julia Roberts to tackle the part of veteran Newark Senator Ruiz with all the subtle nuances that the role deserves.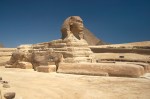 The Sphinx as Nick Sacco
Hudson is already angry because Pacino is playing Pascrell and not Sacco. Sources over there are apt not to pick up their phones for weeks. But Sacco is a subtle personality whose inscrutable moves leave much to guesswork, his public persona built more on unspoken presence than the ability to deliver rapid fire lines. The choice is obvious. If it's too heavy a lift (literally), we'll settle for veteran character actor Frank Loggia.
Jerry Seinfeld as Jon Bramnick
The funniest politician in New Jersey demands the interpretive skills of a successful comic. Jerry would have to work on the voice, of course, and require some coaching from Don Rickles and Mort Sahl, but we think he could get this. Early screen tests would tell the story. If he couldn't cut it, there's always Jersey guy Jon Stewart.
Quincy Jones as John Currie
Duke Ellington's no longer with us. Neither is Count Basie. Morgan Freeman might do, but not quite. There's something of the big band jazz magnetism in Currie that only a maestro like Jones could transform into a believable presence on screen.
David Soul as Vincent Prieto
As the late great character actor Lee Marvin said once, half the job of acting is getting the actor to wear the right rags. In Prieto's case it's really about getting that moustache right, which has the look of Groucho Marx's most recognizable feature on a straight man's face, which is partly why Cuban American actor Andy Garcia, while tempting, is finally an unsatisfying casting choice as Speaker of the General Assembly. We'd give the job to David Soul with a dye job. It's hard to envision, but so was Charlton Heston as Vargas in Touch of Evil until Orson Welles cast him. Just trust us on this.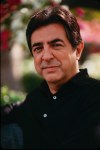 Joe Mantegna as Joe Kyrillos
George Hamilton is too old, Frank Bauer was unavailable and Don Johnson doesn't quite fit the bill. We'd cast Mantegna as the Jersey guy trying to finesse his way into Romney-Bush world.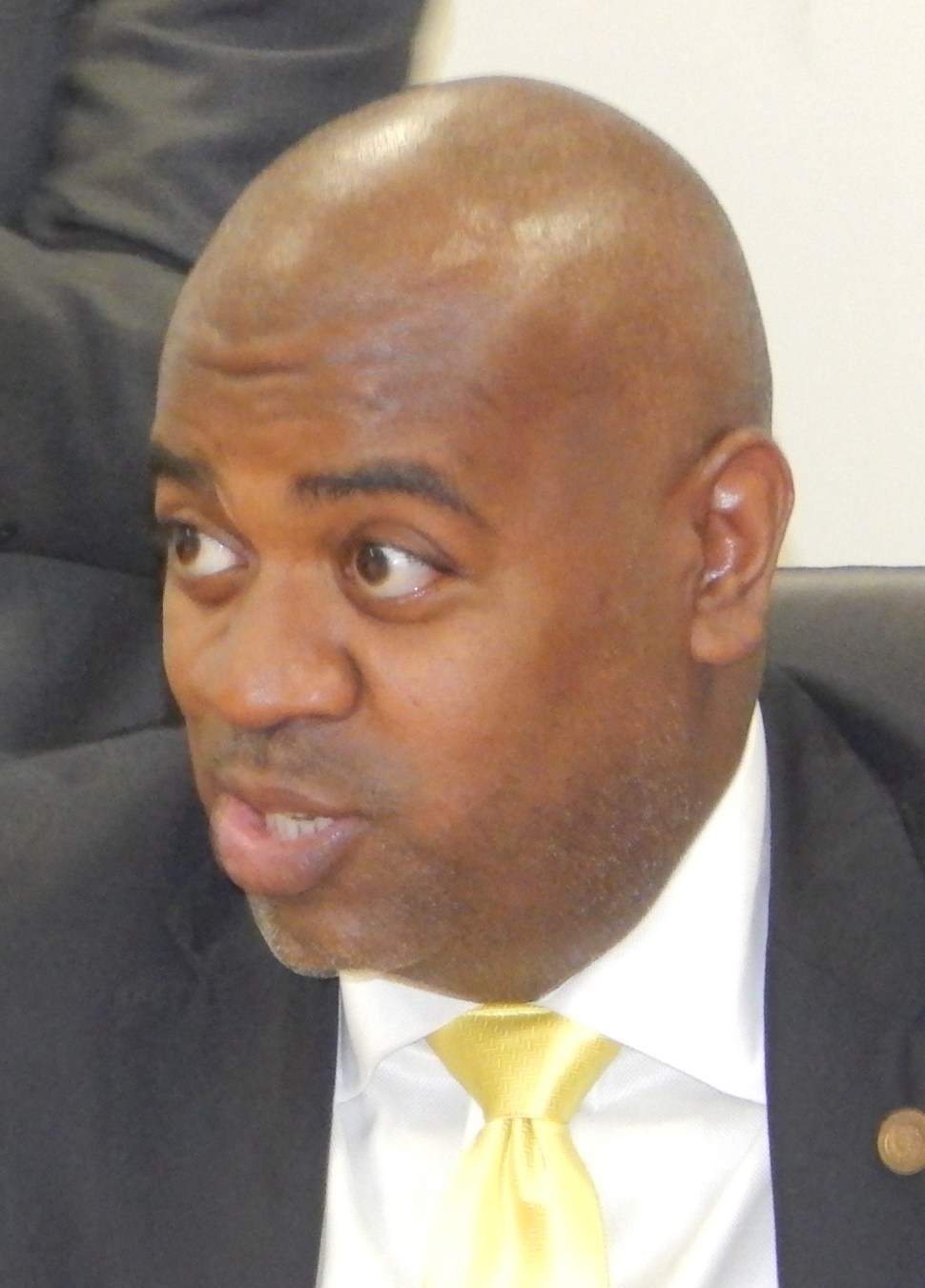 Antoine Fuqua as Ras Baraka
The mayor of Newark is a closet intellectual, a condition (or affliction) as seemingly incomprehensible to commercial Hollywood as it is to New Jersey politics. We understand the Ice T parallels, but that was Young Ras. Only the perpetually Joseph Campbell Power of Myth-quoting Fuqua could capture something of the present day version.
Gabriel Byrne as Joe Cryan
The Sheriff of Union County is a first generation Irish American and his people come from Roscommon not Limerick, but veteran Irish actor Byrne would be able to quickly grasp the iconography of Essex County and the toehold the Irish built there to make their mark on New Jersey and the country.