1. Chris Christie
It's the powerful nature of the New Jersey governorship (or a statement about the water treading capacities of the rest of New Jersey's politicians) that a largely absent Christie remains number one.
2. Cory Booker
He's entering the headiest section of a heady political career as the junior senator from New Jersey prepares to appear astonished – but capably available – but the inevitable upsurge of VP buzz as Hillary Clinton heads into 2016.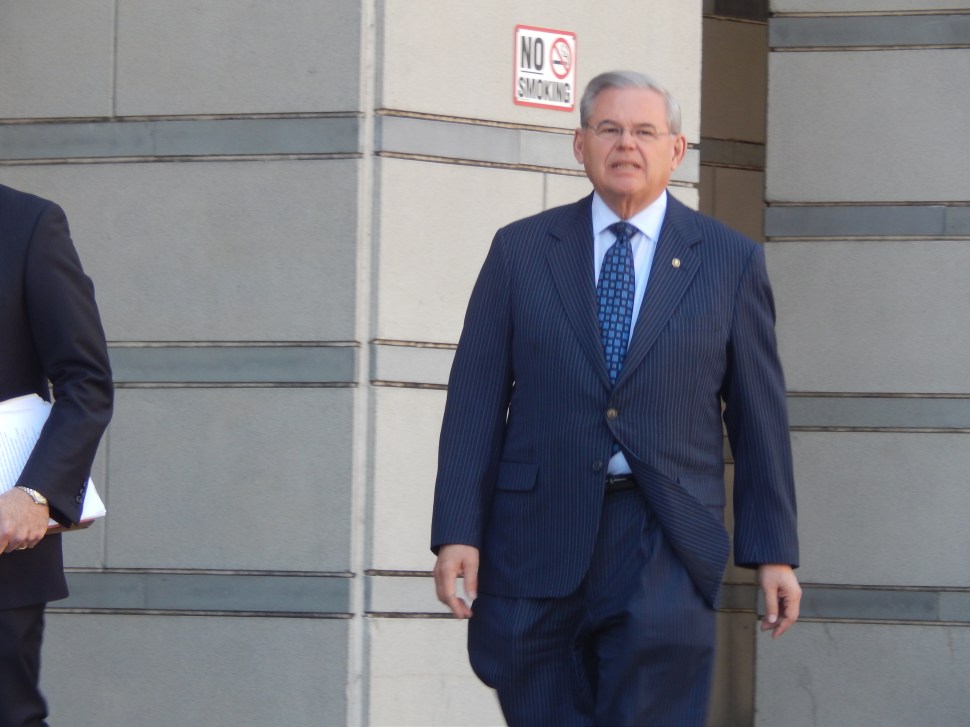 3. Bob Menendez
Under indictment, the senior U.S. Senator slid from a strong second on this list to a weak third as he attempts to save his flailing political career in federal court.
4. Steve Sweeney
The Senate President has a deft political touch and is good with people. But his longstanding association with Christie could pose trouble for him as he continues to gear up for a 2017 gubernatorial run. South Jersey's longtime domination legislatively during the Christie years could also produce political problems in a Democratic Primary.
5. Steven Fulop
Running for governor in 2017, the Mayor of Jersey City has a very strong regional base in Jersey City, strong alliances with Newark Mayor Ras Baraka and Paterson Mayor Jose "Joey" Torres, and a solid position within the () of the newly formed quad Northern Alliance of Passaic, Hudson, Bergen and Essex counties.
6. Joe DiVincenzo
The Essex County Executive has considerable sway with Chairman Leroy Jones about who will get the coveted Essex County line for governor in a Democratic Primary. A strong politician, DiVincenzo maintains good relations with Newark Mayor Baraka and Governor Christie.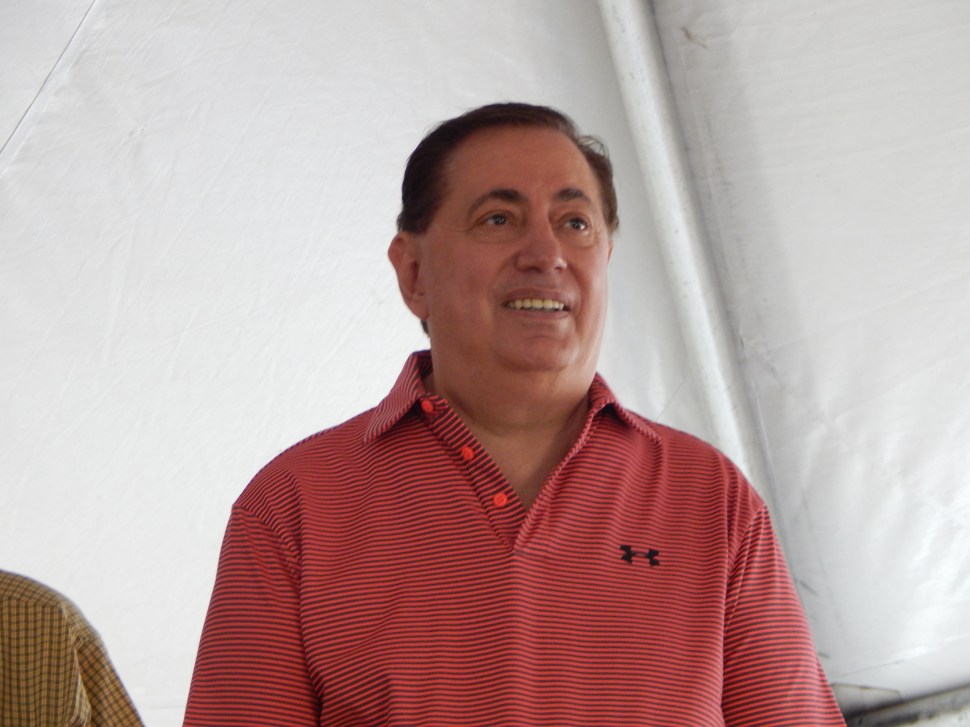 7. Nick Sacco
Mayoral challenger Larry Wainstein revealed some weaknesses in the old North Bergen machine when Sacco defeated him with 64% of the vote in May. But Sacco – one of a handful of surviving mayors/senators in the state – continues to hold considerable sway over the workings of Hudson politics. He's the political mentor of Speaker Vincent Prieto (D-32), for example.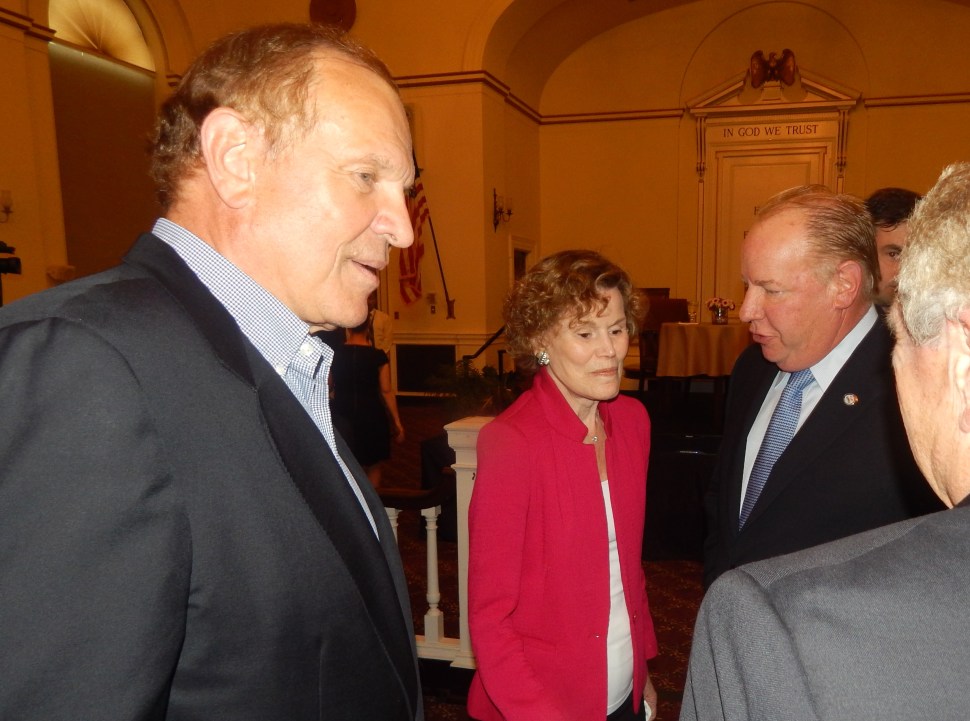 8. Ray Lesniak
He's arguably the most capable lawmaker in Trenton. Not only does every piece of economic development legislation bear his fingerprints, but he led on abolishing the death penalty in New Jersey and marriage equality. He's the only Northern lawmaker who can hold a press conference in Atlantic City to talk casino questions and pack the room with press. He holds considerable influence in his home county of Union and his firm, Wiener Lesniak, now stands to employ three lawmakers: himself and state Senator Nia Gill and Nick Chiaravallotti (if Chiaravallotti can survive what figures to be a brutal general election in Hudson County come November). There's also that Lesniak-affiliated PAC floating around out there and playing in critical elections.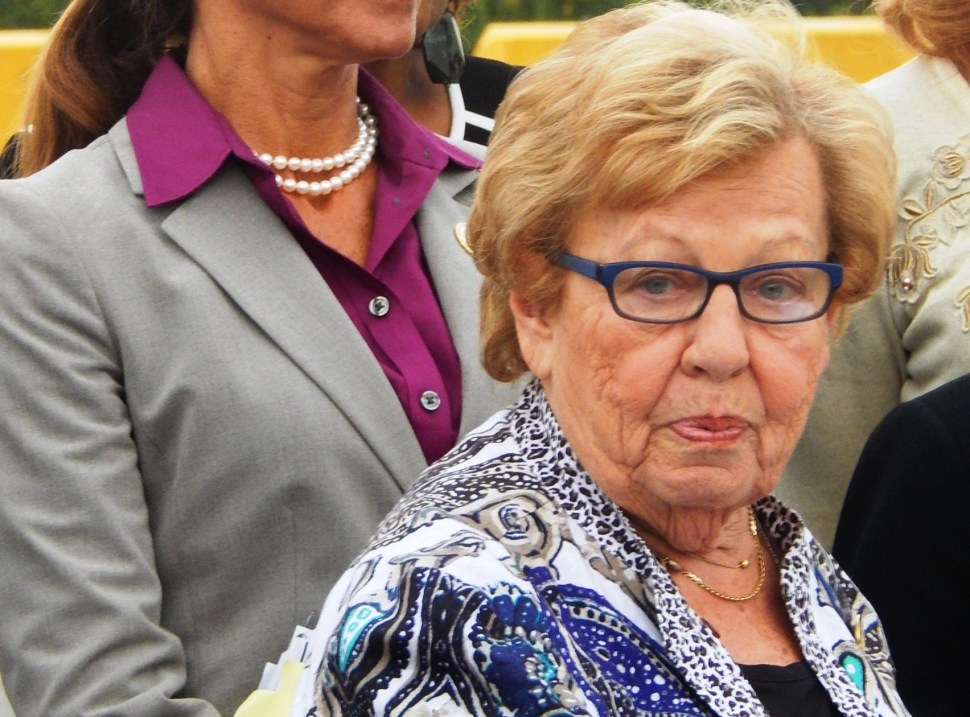 9. Loretta Weinberg
Everyone's favorite feisty Jewish grandmother from Bergen County is better at raw political gamesmanship than most and has amped her statewide progressive following as the leader in the state Senate of the inquiry into the George Washington Bridge debacle.
10. Brian P. Stack
While other politicians attend Saturday soccer games in October as a way of connecting with the public, Stack reenacts battle scenes from Mel Gibson's Braveheart, engaging the entire local population in exercises straight out of the William Wallace for Mayor playbook.
11. Ras Baraka
The mayor has let people know early that he's here in Newark to stay. Politically, people will have to deal with him, as DiVincenzo noted last month when he admitted to having made a mistake when he picked the other guy in the 2014 mayoral election. No, Baraka didn't start a civil war in the legislature as many people thought (or, in the political press, hoped) he would this year. He really didn't need to, as many lawmakers in Essex – including Assemblyman Tom Giblin and Assemblywoman Sheila Oliver – had already stoutly backed him for mayor. Now he's got Fulop and DiVincenzo on his team.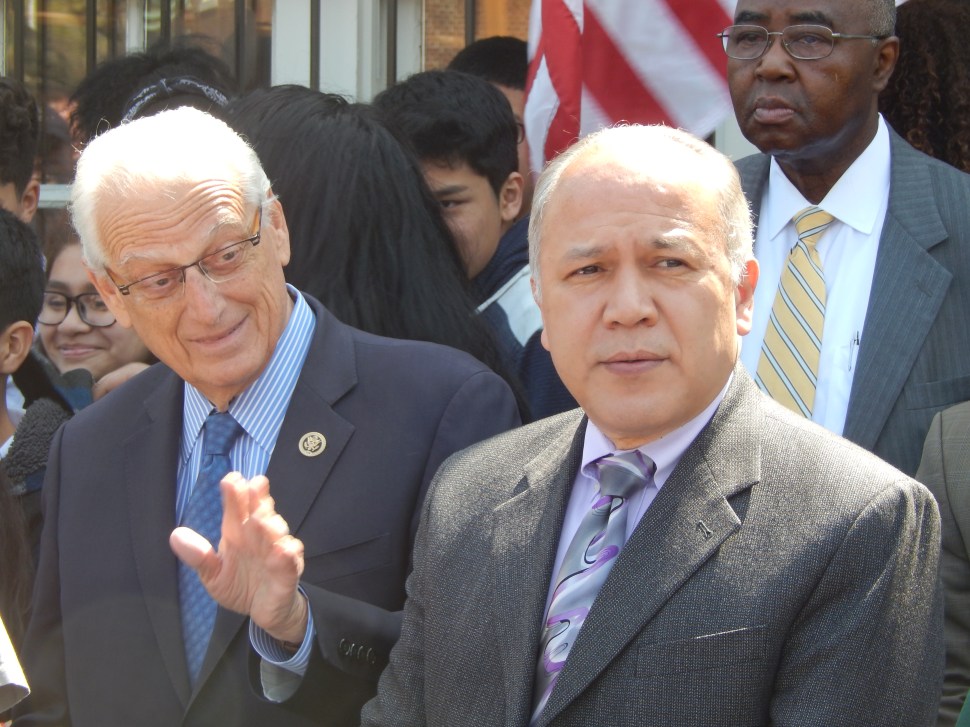 12. Bill Pascrell
The veteran congressman from the 9th Congressional District has a strong base in Paterson and an important chunk of Bergen County. If Menendez's seat becomes vacant, there are party members who will turn first to Pascrell as a candidate based on his North State power base.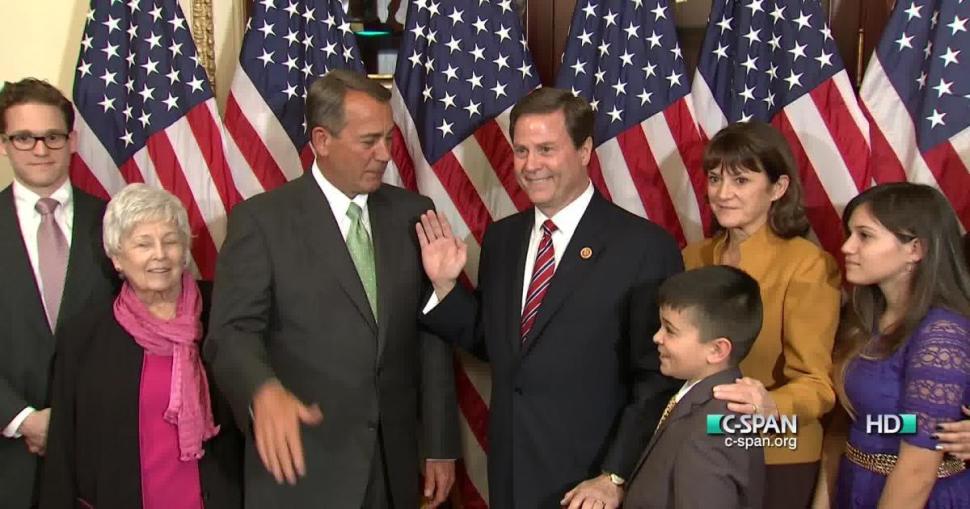 13. Donald Norcross
Now a congressman in the 1st District, the younger brother of South Jersey power boss George Norcross III is poised to rush into the Democratic Primary breach against Pascrell or former U.S. Senator Robert Torricelli if Menendez gives up his Senate seat.
14. Vincent Prieto
U.S. Rep. Albio Sires won't give up his seat next year, but if he doesn't run again in 2018, Prieto will be positioned (probably with a move to Jersey City) to employ the Sires Model and move from the speakership to the 8th District Congressional seat.
15. Jose "Joey" Torres
Governmentally competent and strongly positioned politically as a third of "The Big Three" alliance among Newark, Jersey City and his Paterson, veteran Mayor Torres doesn't answer to anyone expect Mrs. Torres and will be tough to get rid of.
16. Jim Tedesco
The Bergen County Executive depends on the political gamesmanship of Party Chairman Lou Stellato but Tedesco in his own right put together a strong 2014 campaign and had all the pieces of the perfect political story to appeal to public sector labor, South Bergen, and his home base in Paramus.
17. Lou Greenwald
Jammed up somewhat behind Sweeney and Norcross, the Assembly Majority Leader nonetheless has the skills and ambition to make a move out of South Jersey with any movement among the other two.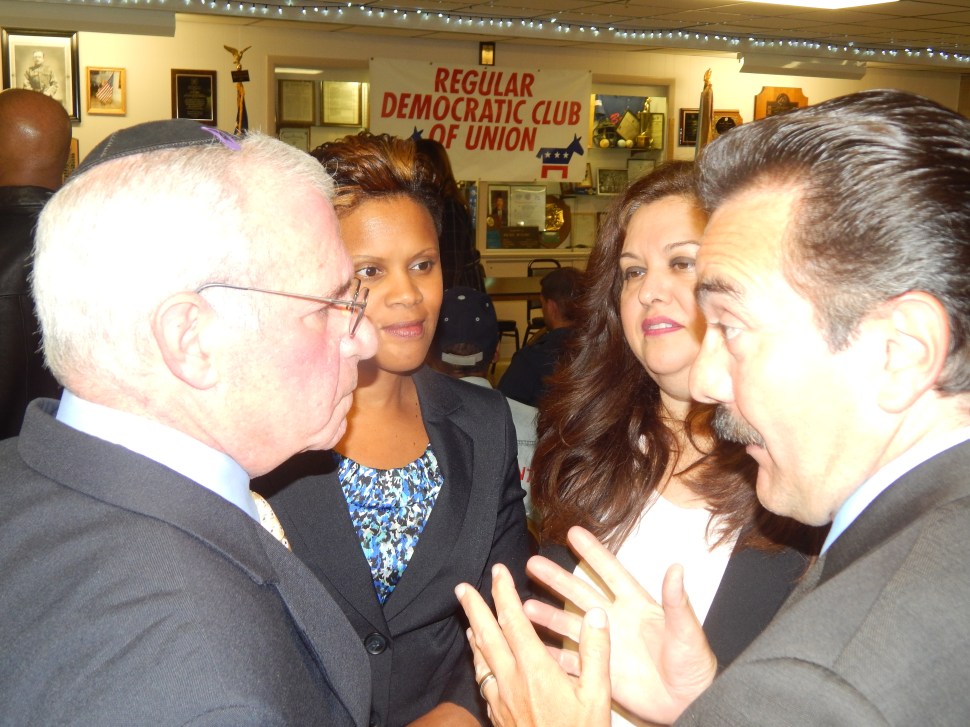 18. Gary Schaer
Keep an eye on the Assembly Budget Committee chairman who is close to State Party Chairman John Currie and Bergen County Democratic Chairman Stellato and could succeed Prieto as speaker.
19. Bob Smith
A high-powered attorney and the chairman of the Senate Environment and Solid Waste Committee is the closest thing there is in Middlesex County to a successor to former County Party Chairman John Lynch.
20. Jon Bramnick
The Assembly Minority Leader put a party on in Atlantic City earlier this year in the midst of an ice storm and everyone who was anyone in the Republican Party (aside from the governor, of course) showed up. The future gubernatorial candidate has shown real political chops in developing relationships across the aisle and has the respect and trust of Governor Christie.
21. Kim Guadagno
In her role as acting governor, Guadagno has been expanding her political presence (if not exactly her voice; although while still mostly muzzled, she is speaking more freely at microphones lately). Likely hampered – as any Republican will be at this point – by perceived closeness to Christie, Guadagno nonetheless has built considerable goodwill among party chairpeople owing to her diligent attendance at events most people would shun.
22. Tom Kean, Jr.
One must never discount the import of the name "Kean" in New Jersey.
23. Ronald L. Rice
The 28th District senator has what few other lawmakers possess: a voice. He doesn't mind using it either, whenever he damn well pleases.
24. Troy Singleton
One could make a case that the 7th District assemblyman should actually be higher on this list by virtue of his unique political pedigree (he learned the Statehouse from former Speaker Joe Roberts), his political position in the powerful Carpenters Union, his ability to maintain friendships in both his home of South Jersey and up north, LG buzz out of all corners of the state that won't die, and the likelihood of his running for the 7th District senate seat now held by Senator Allen.
25. Paul Sarlo
Sweeney and South Jersey haven't fallen on their faces yet; sure, you talk to people up north who say it's a slow moving train wreck and when the casualties are accounted for, the senator from the 36th District will be among them, his shot at the senate presidency stymied by Sweeney's inability to get the governorship. But Sweeney hasn't fallen yet, and the north has a tendency to go to war with itself. Still, Tedesco's and Stellato's Bergen win last year and the subsequent consolidation of Northern power minimized the Sarlo game plan for promotion, which hinges on South Jersey connective tissue.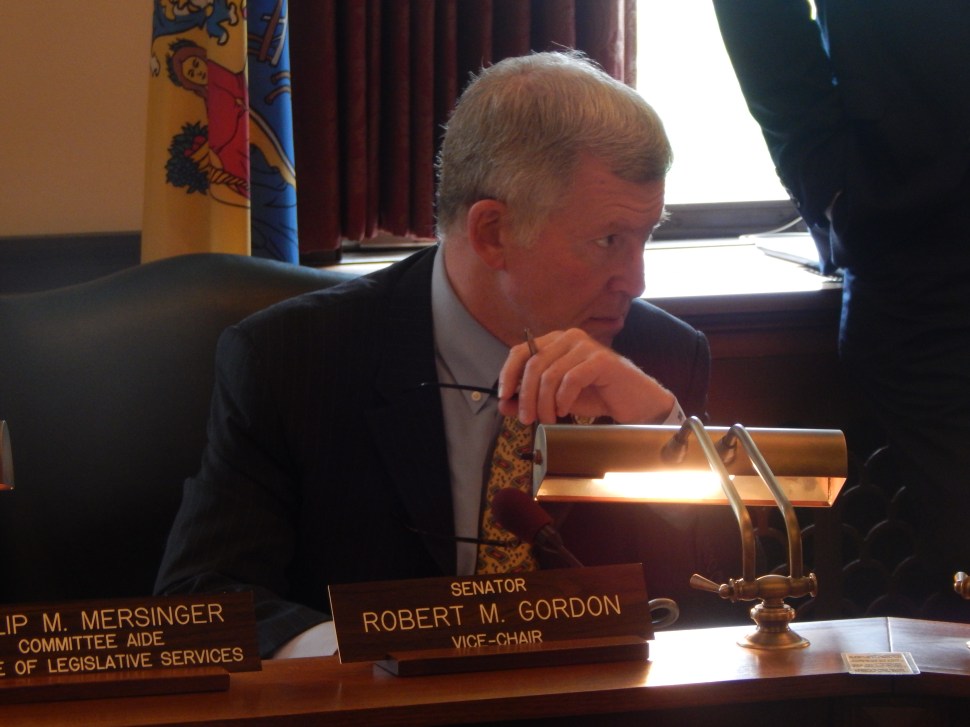 26. Bob Gordon
He's that friendly face utterly filling Sarlo's rearview mirror as the other possible Senate President from Bergen County, the one who would get the job presumably under the more immediate auspices of Stellato.
27. M. Teresa Ruiz
Essex doesn't have a gubernatorial candidate. True, they've got a senator in Booker but he's arguably as much Bergen as Essex and more global than either Bergen or Essex. Is the most that Essex can hope for in 2017 really the rather humiliating third tier pick up of lieutenant governor? The answer's no. Look for Ruiz in the mix as either a U.S. Senate possibility or a viable candidate for the senate presidency. A Schaer speakership could qualify as a Bergen gain, which could open the possibility for Ruiz to take the senate throne, if Norcross gets the Senate seat vacated by Menendez.
28. Bonnie Watson Coleman
First elected in 2014, the 12th District Democratic Congresswoman doesn't have to kowtow to a boss. Watch her. She doesn't mind a scrap and she could make a break for a vacant U.S. Senate seat.
29. Jeff Van Drew
Take a drive down to Vineland some time and you might think you've got a bum GPS that put you in downtown Union City. That's because only Van Drew rivals the kind of grand setpieces Stack puts on up north. The dentist from Dennis has a base. What Van Drew does with it now is another question. If his protégé Sgt Bob Andrzejczak wins reelection to his LD1 seat in November and appears strong enough to take the senate yoke, Van Drew is cleared to go after LoBiondo in 2016. But if Andrzejczak loses, Van Drew is likely chained to another 2017 run for state senate.
30. Jim Whelan
We get it, everyone in Atlantic City has been politically pulverized by that town's nosedive. But Whelan as the only mayor of recent vintage not either carted off in handcuffs or kicked to the curb stills holds local political capital. He's beaten everyone they stood in front of him. A lot of good names. Republican Assemblyman Chris Brown must look very good in his reelection bid this year to scare Whelan, who may be tempted to forgo retirement one more time simply to write the narrative he wants to survive: namely that he did everything he could for Atlantic City. Sources say it's unlikely, that he's probably done. Until we hear it, he remains a force to be reckoned with, even with his stance on the North Jersey casino question.
31. Nia Gill
You don't want to do something wrong and end up in a chair with Gill, the 34th District senator, primed in her favorite role as inquisitor. It's not just the way she grills people, it's the way she contextualizes everything historically to leave one with the sinking six degrees of separation between himself and the guiltiest of guilty parties.
32. Benjie Wimberly
The 35th District Assemblyman from Paterson – the high school coach of Giants wide receiver Victor Cruz – can pack the Brownstone with fans the way some pro football players can pack NFL stadiums.
33. Joe Cryan
Essentially run out of the legislature last year, the Sheriff of Union County has a strong power base in his home town of Union Township and by virtue of a lethal combination of intellect and fighting spirit can't help but be a player in Democratic Party politics.
34. Jay Webber
He's going to run for something other than assemblyman one of these days. Maybe Senate. Maybe Governor. Maybe he'll merely wait until the retirement of U.S. Rep. Rodney Frelinghuysen (R-11).All that is certain is that Webber – last seen causing Democrats to put their heads in their hands whenever he rises to make a point in the legislature – will be formidable when he makes his move.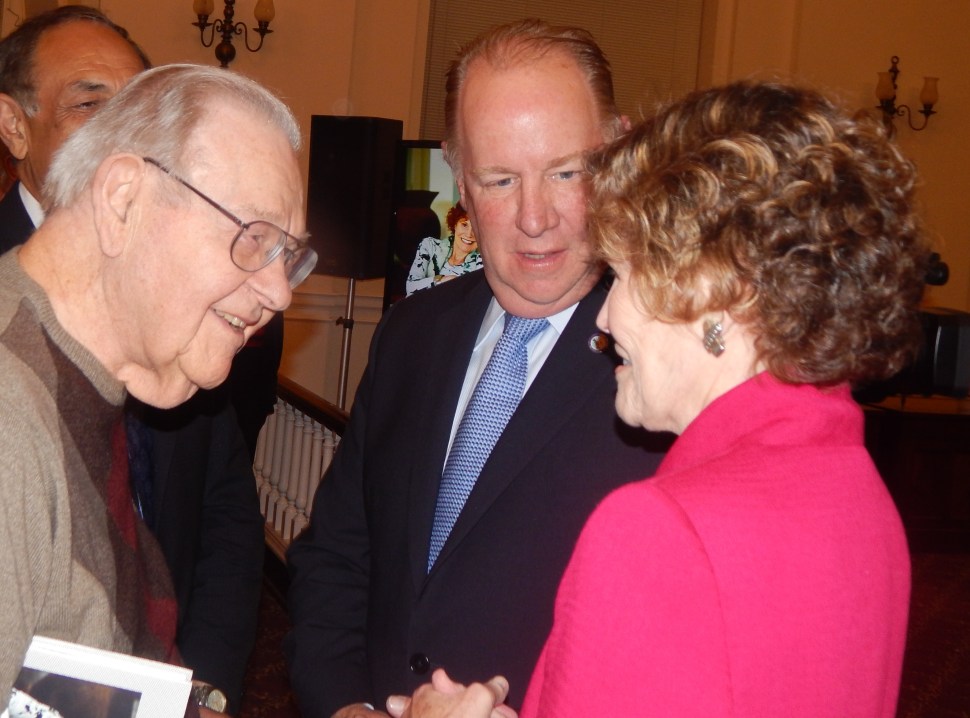 35. Chris Bollwage
The Mayor of Elizabeth is close to Lesniak, has a solid power base, and is at that point in his career where he doesn't give a damn and will pick fights for the sake of picking them if he feels so inclined.
36. Shavonda Sumter
The Majority Conference Leader has become more visible under the state chairmanship reign of John Currie and has already thrown herself in the gubernatorial mix.
37. John Wisniewski
The veteran assemblyman from the 19th District, chairman of the powerful Assembly Transportation Committee, built a lot of goodwill in the party over his stewardship of the Bridgegate hearings and figures to be in talks around the 2017 gubernatorial contest.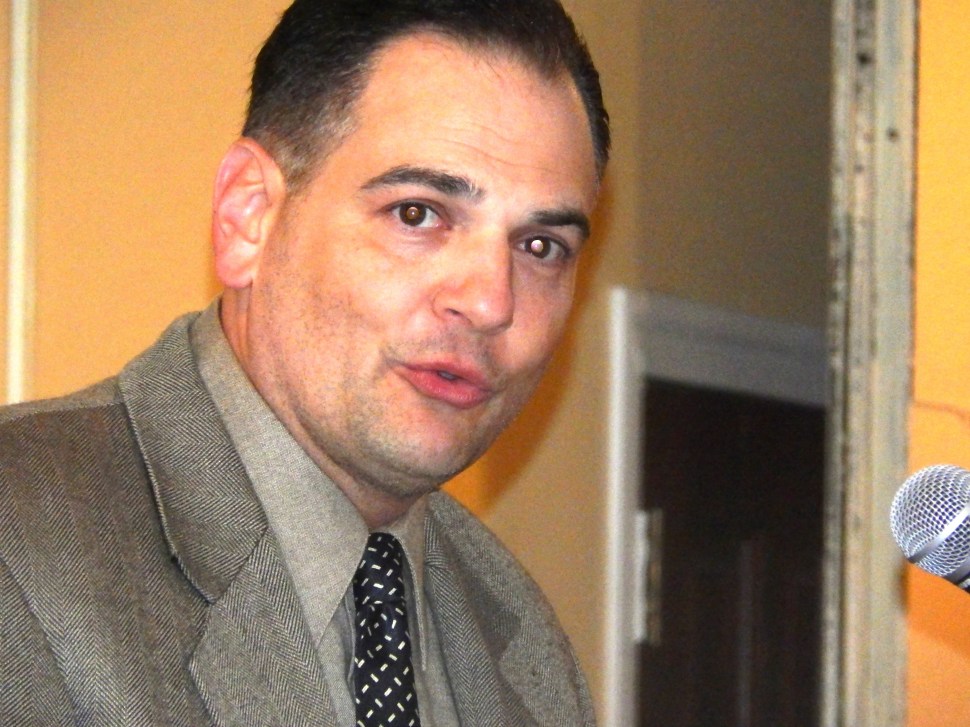 38. Nick Scutari
Newly the chairman of the Linden Democratic Committee, the 22nd District senator chairs the powerful Senate Judiciary Committee.
39. Dana Redd
A former state senator, the Mayor of Camden has proved herself to what many at the outset saw as an ungovernable task: stop the bleeding in the horrendously afflicted South Jersey river town. No one's saying the job's done, but Redd has led.
40. Wayne DeAngelo
The President and Local IBEW Business Manager who doubles as an assemblyman from Hamilton is routinely the top vote-getter in Legislative District 14, and now serves as the new chair of the Assembly Telecommunications and Utilities Committee. Close to Sweeney, he could be dangerous (or helpful) in a Democratic Primary if he decides to run for Senate.
41. Brian Hughes
Son of the late Governor Richard J. Hughes, the Mercer County Executive helped get Watson Coleman elected in the 12th District and has political ties and goodwill statewide. He also made sure Liz Muoio got that vacant assembly seat in LD15.
42. Mike Doherty
No one tells him what to do and he's demonstrated fearlessness in office, going and grabbing a senate eat denied him by the Republican establishment in Hunterdon and Warren counties then regularly criticizing the governor when he feels like it, unfettered by the political connections and transactionalism intrinsic to the survival of most other New Jersey politicians.
43. Diane Allen
She could be in for her toughest challenge yet if she runs again and either Troy Singleton or Herb Conaway runs against her in a 2017 general election. But the Republican former television news anchor's been unbeatable there since 1997.
44. Herb Conaway
Arguably the smartest man in the legislature, Conaway is an unbossed medical doctor who chairs the Assembly Health and Senior Services Committee. Essentially what that means is that Conaway more than any other single person sets the agenda for healthcare issues in the State of New Jersey.
45. Frank Pallone
He got run over statewide when he made a 2013 bid for that U.S. Senate seat. But Pallone, a 6th Congressional District Democrat, demonstrated the federal power he has last year when he muscled his way in as ranking member of the Subcommittee on Health.
46. Dennis Levinson
The Atlantic County Executive, a Republicans, will be at the table for all the major decisions regarding the future of Atlantic City.
47. John Burzichelli
The 3rd District Assemblyman is very close to Sweeney and has proved over the years to be a valuable member of the South Jersey political constellation.
48.  Joe Kyrillos
The veteran 13th District Senator shocked the establishment when he cut out on Chris Christie and quietly began backing Jeb Bush for president, showing an independent streak from Christie that few could have anticipated.
49. Brendan Gill
The Essex County Freeholder has strong statewide connections as a consequence of his having worked as state director for the late U.S. Senator Frank Lautenberg and has almost single-handedly shaped the 2017 gubernatorial candidacy of former U.S. Ambassador to Germany Phil Murphy.
50. Dick Codey
The former acting governor (and 27th District Senator) possesses a veteran leader's knowledge of the inner workings of Trenton politics and remains a great retail politician.