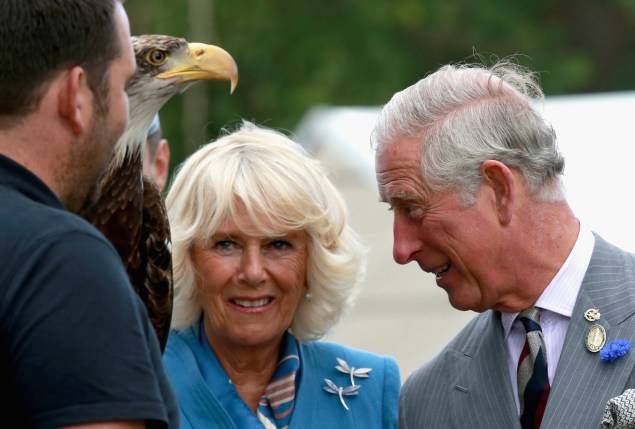 The British royal family is expected to show grace and elegance in all situations—to glide from one quaint ceremony to the next, all the while maintaining polite smiles and perfectly shiny hair. Generally, they live up to the task.
Except, it seems, when confronted with large birds.
Prince Charles and Camilla, Duchess of Cornwall, probably thought they were in for a charming, peaceful day when they arrived at the Sandringham Flower Show on July 29. That is, until they met Zephyr, the mascot of the Army Air Corps.
Zephyr, you see, is a bald eagle. And being an eagle, Zephyr has wings. That flap. This was not something Prince Charles—rumored to have never even squeezed his own toothpaste onto a toothbrush—was prepared for. We could attempt to describe the look of sheer terror that crossed his usually-regal-looking visage, but perhaps we should just let the photos do the talking.
At first, Prince Charles seemed interested in meeting Zephyr. Observe him excitedly pointing at the bird: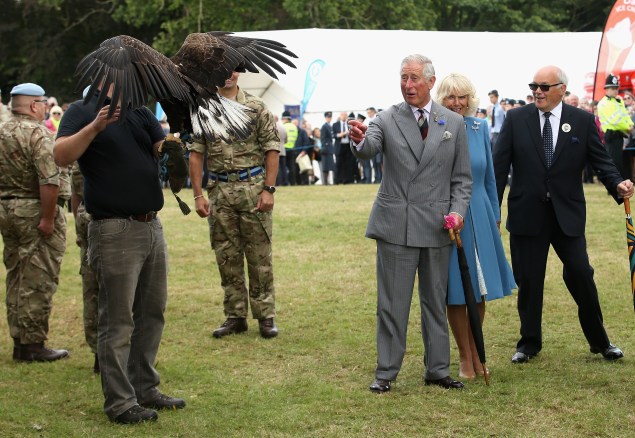 But then the flapping began.
Prince Charles practically did a back bend to avoid Zephyr's flapping. The Duchess of Cornwall, meanwhile, looked displeased.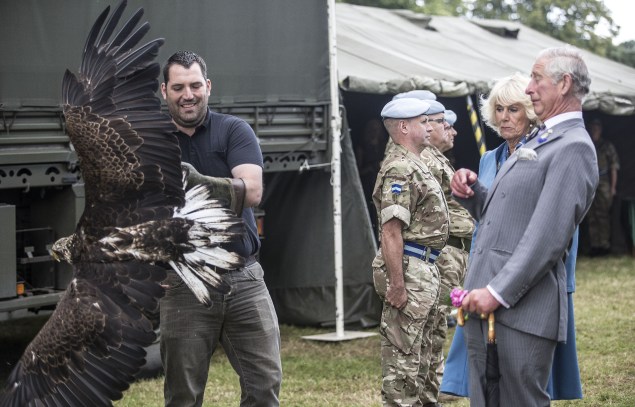 Prince Charles, it seems, simply could not get his fears under control.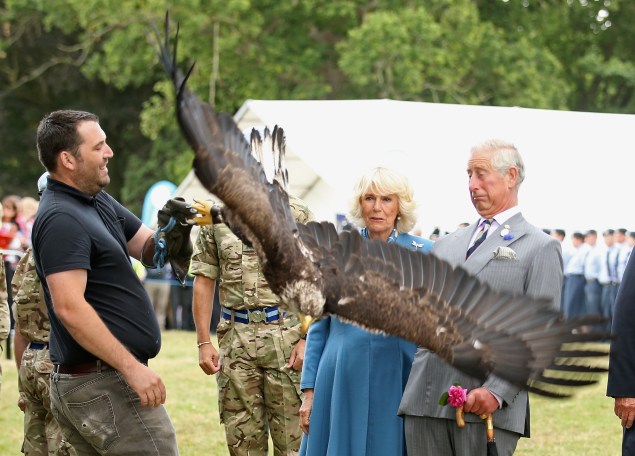 But hey, at least he had a sense of humor about it: