When it came to fulfilling her regal royal duties, Princess Diana went above and beyond. She supported charities fighting homelessness and the proliferation of inhumane weapons; she stood up for animal rights; she visited with victims of leprosy, HIV/AIDS and cancer—and not to mention made countless public appearances.
But aside from her many accomplishments, Princess Diana was also fun. Like, really fun. The kind of person you'd love to have on your family vacation, or even as a fabulous, fashionable gym buddy. As the below photos suggest, she might even warrant the illustrious title of Most Fun Royal Ever—sorry, Prince Harry.
Let's celebrate Lady Di's birthday by remembering her laid-back, fun-loving side.
The Princess of Wales got her surf on during a 1993 holiday to the British Virgin Islands:
That same trip, she also kicked back on a boat…
…and simply relaxed in the sand: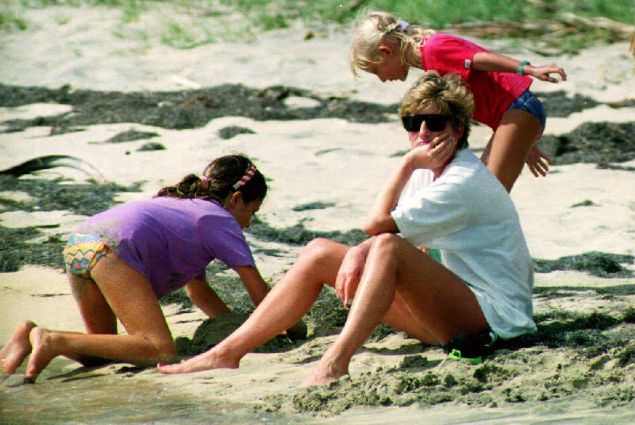 But don't think cooler weather stopped Lady Di. Here she is on a ski trip with a young Prince Harry and pal Catherine Soames in Austria:
Lady Di was also a fan of amusement parks—log rides in particular, it seems:
Princess Diana was definitely a great travel partner. Here she is in Rio de Janeiro smiling cheekily for the camera:
Princess Diana enjoyed fun cultural outings, too. Here she is visiting with dancers from the English National Ballet after a performance of Swan Lake:
Of course, she also frequented sporting events—like this 1995 tennis match in Hong Kong: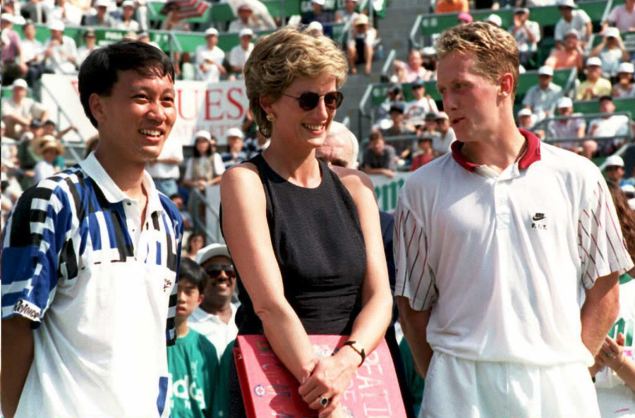 The ultimate gym buddy? The Princess of Wales loved working out—and rocked some great gym outfits: