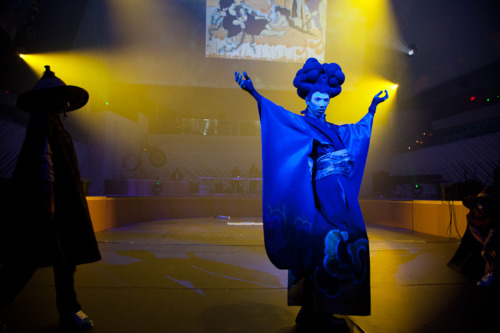 New York performing arts non-profit Performa has announced the first five commissions of its highly anticipated Biennial, opening this November at various locations. Commissions will include new works by Jerome Bel, Pauline Curnier Jardin, Jesper Just, Robin Rhode, and Francesco Vezzoli and the Bolshoi Ballet's David Hallberg.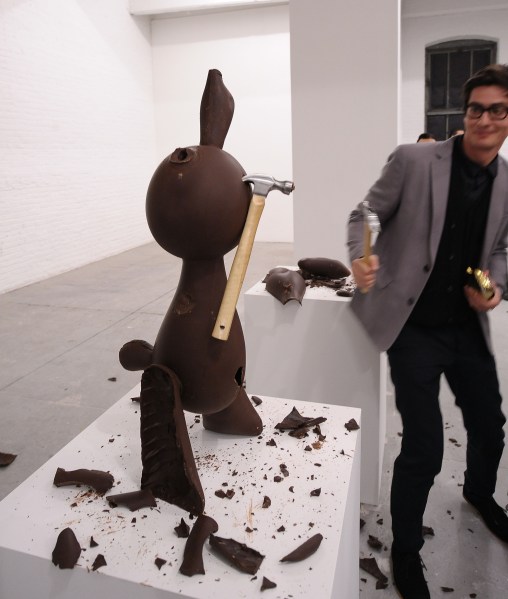 The self-proclaimed "museum without walls," founded by art historian and author RoseLee Goldberg in 2004, has been handing out commissions every two years since then to artists who create multi-media—and often multi-location—live performances.
In past years, MoMA, the Whitney and the Guggenheim have hosted works, including Jennifer Rubbell's creation-themed dinner at Performa 09's opening night, where guests were invited to smash chocolate Jeff Koons bunny sculptures, and Iona Rozeal Brown's Battle of Yestermore where hip-hop dancers performed Kabuki in platform shoes at Performa 11.
This year, performances will take place in One World Trade Center, Times Square, and various impromptu locations.
The Biennial will open with a collaborative tribute to performance art and the Renaissance (the year's theme) by returning artist Francesco Vezzoli, to be performed by David Hallberg. Mr. Vezzoli is an Italian artist and filmmaker and Mr. Hallberg a principal dancer for the Bolshoi and American Ballet Theater.
The opening performance "brings to our contemporary 21st century world, a new understanding of the role of the artist in the power and politics of the past," said Ms. Goldberg in a statement, adding that the work explored the role of the artist, "whose visionary experiments went way beyond the great halls and picture galleries of palaces and cathedrals to the streets and squares of daily life."
French choreographer Jérôme Bel will also make a return appearance to the biennial with Ballet (New York), to be shown at three separate locations: a theater, a dance studio, and a gallery. Mr. Bel will work New York performers—trained and untreated—chosen through an open call. For Performa 2013, Mr. Bel collaborated with Theater Hora, a Zurich-based theater group, for the work Disabled Theater.
On one of New York's largest and grandest public stages, Times Square, South African artist Robin Rhode plans to reimagine Austrian composer Arnold Schoenberg's 1909 opera Erwartung (Expectation) as a story of South African women waiting for their husbands to return home. For Mr. Rhode's version will be sung by French soprano Carole Sidney Louis. And located at one of then city's newest, and most visible landmarks, One World Trade Center, visual artist Jesper Just will create a film installation and live performance, using the building as a central character.
Performa 15 will run from November 1 through 22.