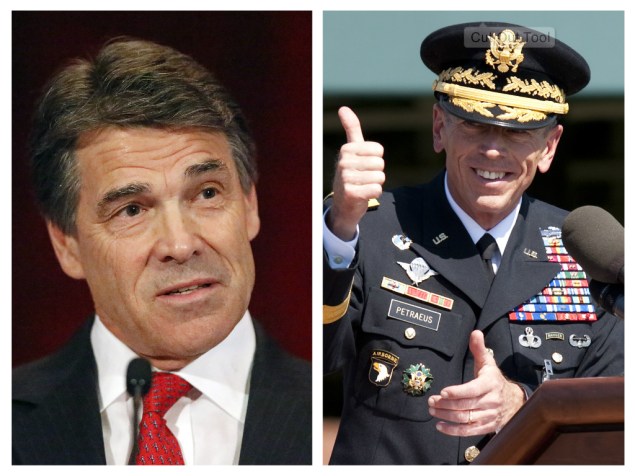 If someone wanted to invade America from the north—say Russia, China, or Russia and China together—that might seem an easy ride, given the porous border. Until now it was ludicrous to even consider. Canada and America are both well protected by vast oceans on either side and by the great, white frozen north above. But the Russians have planted the flag at the North Pole, claiming it for themselves. And Russia is engaged in the large-scale militarization of the Arctic.
"When you look at what the Russians are doing in the Arctic, it is actually quite impressive — impressive, but disturbing," Sen. Dan Sullivan, R-Ala., told military leaders at a recent Senate Armed Services Committee Navy budget hearing, Military.com reports.
"The Russians are looking at adding four new combat brigades in the Arctic as our U.S. Army is thinking of pulling them out of there," he said. "I think that would give Vladimir Putin a lot of joy. They are building 13 new airfields and conducting long-range air patrols off the coast of Alaska."
Maybe it is time to begin putting our own house in order. And our house is the North American continent. From a defense posture, if Canada is vulnerable, then America is vulnerable.
While China builds a runway in the Spratly Islands and expands the capital around Beijing to be the size of Kansas. China is thinking big and understands the utility of big symbol thinking. And we hear increasingly, since the unexpected rise of the Asia infrastructure Investment Bank this year, that the future belongs to China.
Since our first days, America has visualized itself as destined to soar like an eagle, unimpeded by fences or borders. "Our country is the world, our countrymen are all mankind," was the motto of William Lloyd Garrison's abolitionist newspaper The Liberator first published in 1831. Soon would come Walt Whitman's poetic vision of America rising to "sun and moon, and all you stars! Sirius and Jupiter! Passage to you!"
But today for the first time, we are beginning to feel fenced in.
To defend against the rise of China the Obama administration has fashioned a "pivot" from the Middle East to East Asia. The secretive Trans-Pacific Partnership (TPP) is also rumored to have military implications. Although China likely has planned well ahead for the longish, small wars sure to occur with America's new interest in the Pacific. Wars like Korea, or Vietnam, which China would fight just as General Vo Nguyen Giap fought the Americans in Vietnam. By waiting for the American public and media to get bored which, if Vietnam was any indication would take about ten years. Not long for China, a 5,000 year old civilization. In Iraq it took less than two.
Maybe it is time to begin putting our own house in order. And our house is the North American continent. From a defense posture, if Canada is vulnerable, then America is vulnerable. But if I was China or China/Russia, I would want to come in from the bottom, there to find a potential ally and needy friend and stage an advance north.
And that is what the Southern border issue should be about today: Defense, with current border immigration issues only a practical part of it. A fence of sorts should rise on the Southern border, yes, but a healthy Mexico included within the fence.
That is what warrior/scholar David Petraeus, former head of the CIA and a former top commander for the U.S. military in the Middle East, has been thinking about in recent days. As Candice Malcolm reports in the Toronto Sun recently, Mr. Petraeus has a been pressing for a united North American union and has teamed up with former president of the World Bank, Robert Zoellick, to co-chair an independent task force and release a report entitled "North America: Time for a New Focus."
The report calls for improving the relationship between the three NAFTA partners in revitalizing efforts to strengthen the overall partnership, Ms. Malcolm reports. "Unlike the EU experiment, Petraeus is promoting a North American union based upon respecting the sovereignty of each country, while increasing the benefits of economic and regulatory integration."
Mr. Petraeus and Mr. Zoellick spoke about their vision for North America recently at an event hosted in Calgary by the Canada West Foundation alongside the Center for a Secure Free Society.
"There is a tremendous opportunity for North America," says Ms. Malcolm, a fellow in the society. "We are the anchor of stability in an increasingly chaotic and unstable world."
The Unites States has a strained relationship with Mexico, given a decade-long inability to manage immigration and criminal concerns, she writes. But "Canada is well suited to play a more involved role in helping Mexico build stronger institutions to promote the rule of law."
In November, 2014, former Texas Gov. Rick Perry (R) spoke at Dartmouth College to a student gathering and likewise suggested the age rising would be a North American age: A union of Mexico, America and Canada held together and advanced by immense indigenous energy resources.
What I find most appealing about this is that from a history of abstraction, utopian projection and globalist illusions like the new TPP move, which have plagued our existence even since colonial days, comes real-time planning based on who we are, where we are in the world and who our natural and real friends are.
Hopefully Mssrs. Perry, Petraeus and Zoellick will advance this into the discussions going into 2016.