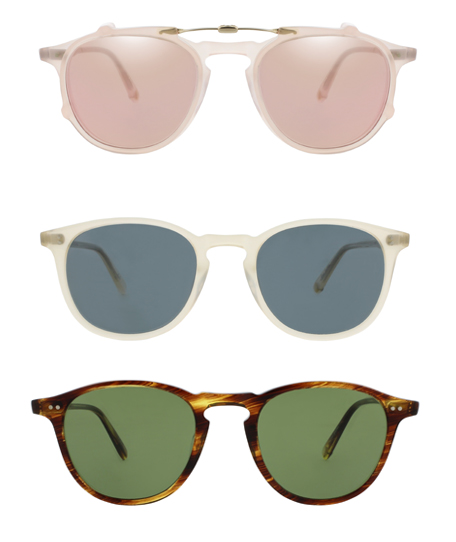 Hotels aren't just for sleeping and a new set of unexpected partnerships offer their guests more than the chance to try out new soaps or high thread count sheets. This summer, hotels in New York and beyond are upping the ante: your next trip to some of New York's hottest rooftop bars will complement your order of sangria with a side of sunglasses.
At The James' Soho location, guests can rent frames from LA-based Garrett Leight California Optical's Spring 2015 collection. The brand's bold, summer shades aren't the only additions to the menu: a selection of books handpicked by the folks at GLCO will be curated into a poolside lending library. The California-themed titles include Post Office by Charles Bukowski and The White Album by Joan Didion, which are quite serious picks for a summer read.
Also focusing on the sale of sunglasses and rosé is The Skylark, which has just released a collab with Wild Soul on a line of sunnies that the venue will sell exclusively.
The warm weather duos don't end there: At The Mark Hotel, serious shoppers can enjoy a pedicab service between the hotel and the iconic Bergdorf Goodman. Would-be swimmers who have forgotten their bikini of choice are in luck at the Gansevoort Meatpacking where a Sans Sucre Swimwear partnership offers a pop-up shop that will run through Labor Day, according to WWD. Naturally, complimentary champagne is included in the experience of trying on the pool's skimpy retail offering.