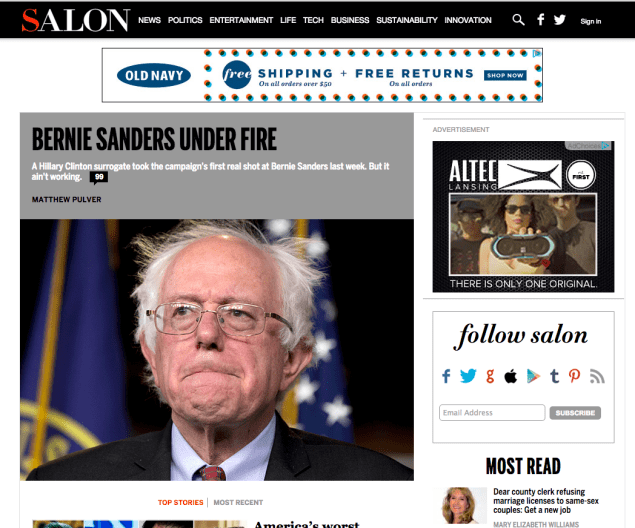 The online magazine Salon is planning to unionize with the Writers Guild of America, East, according to a statement from the website's editorial staff.
"We are doing this because we believe in our publication and want it to be successful," Salon staffers—including culture editor Erin Keane, personal essays editor Sarah Hepola and deputy editor Peter Finocchiaro—said in the announcement. "We're especially proud to work for a media organization that has championed progressive values for nearly twenty years. We believe this organizing campaign is a positive and public way for us to put those values into practice, right here at home."
The announcement comes just weeks after Gawker staffers successfully voted to unionize with the Writer's Guild, and Salon employees mentioned that event as inspiration for their move to unionize at the digital news magazine, which was established in 1995 and is part of Salon Media Group.
Gawker boss Nick Denton notably said he was "intensely relaxed" when Gawker employees decided they were going to try to unionize. It remains to be seen how Salon's management will respond, but staffers seemed hopeful in their letter.
"As the surprising example set by the management and editorial staff of Gawker has made clear, the process of collective bargaining can commit management, editors and writers to work together in a new way," staffers wrote. "That's a critically important first step, and we are here to make it together."