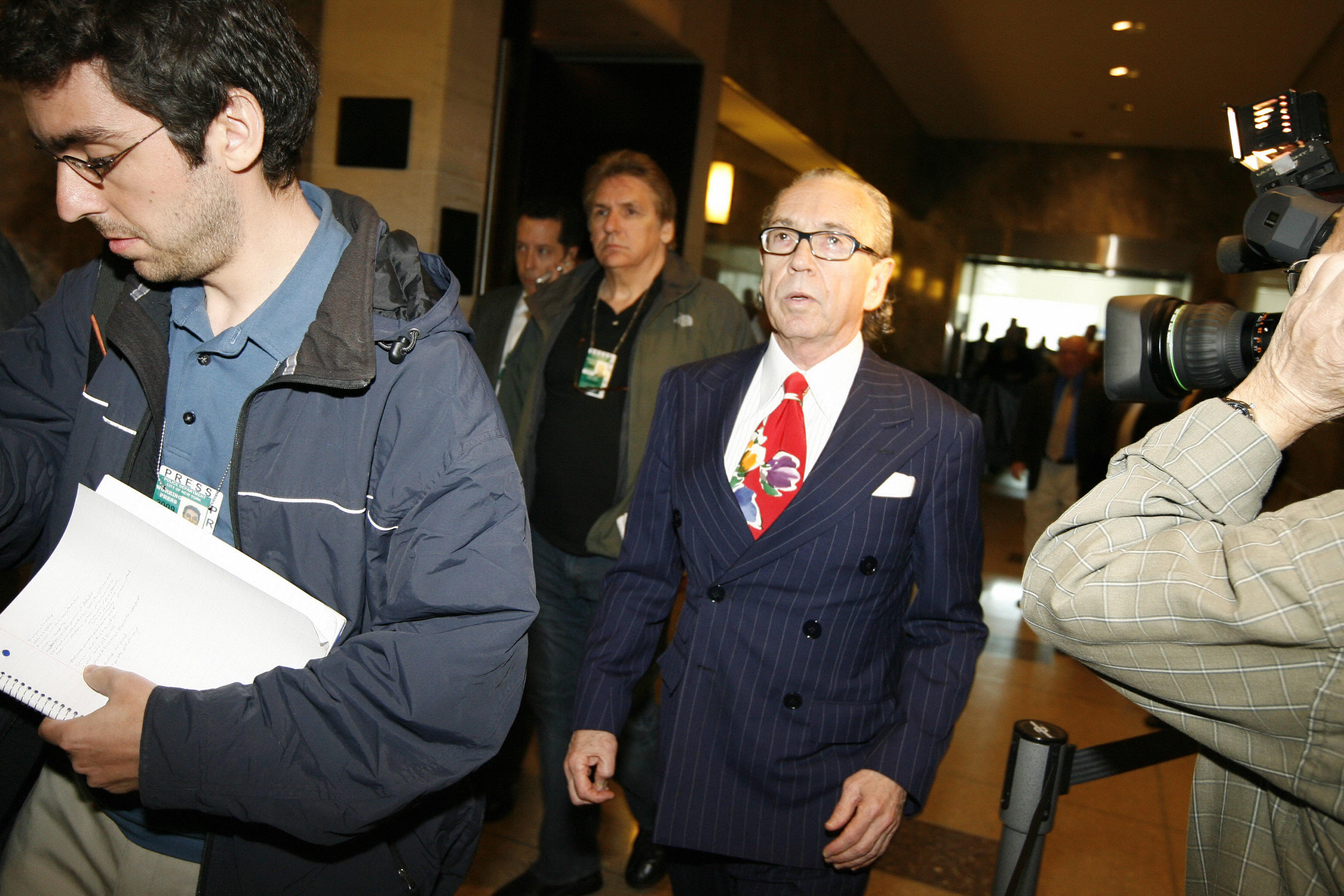 Sanford Rubenstein, the powerful and plenty controversial defense attorney, said last night he supports Gov. Andrew Cuomo's decision to appoint a special prosecutor for cases in which a police office is responsible for a civilian's death.
Mr. Rubenstein, who made his name representing plaintiffs in high-profile lawsuits against the NYPD, said Mr. Cuomo's appointment of Attorney General Eric Schneiderman was long sought after.
"Those of us in civil rights have been asking for an independent prosecutor or attorney general for many, many years," Mr. Rubenstein said at a Brooklyn forum hosted by JP Updates, a Jewish news website.
Mr. Rubenstein said he once spoke with a prosecutor who told him he needs the cooperation of police to successfully try many cases, making him reluctant to target cops. "He said to me, 'I know when I prosecute these police officers I need police officers as witnesses in my cases, they're not gonna be so friendly, but don't worry, it's not going to affect you.'"
"The fact that he even had to say that showed you that there was a problem and I applaud the governor," he added.
Mr. Cuomo and criminal justice reform advocates argued that in the wake of a Staten Island grand jury's decision last year not to indict a police officer in the death of Eric Garner, it had become increasingly clear there was at least the appearance of a conflict-of-interest for local district attorneys prosecuting police cases. District attorneys rely on the cooperation of police to try many cases, and therefore the public may doubt their ability to fairly pursue indictments, they argued. District attorneys across the state contended a special prosecutor was unnecessary.
Mr. Rubeinsten's role as lead attorney for the Garner family was complicated after he was accused of rape last year. Eventually, the Manhattan district attorney declined to bring charges. Mr. Rubeinstein said he was falsely accused.