A penthouse duplex that was 15 Central Park West's second most expensive sale ever has hit the market again, for $65 million, nearly $20 million more than it sold for just last year. Because, you know, the trophy market is magic.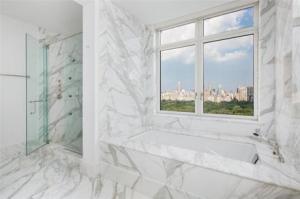 Was the owner—a Chicago-based LLC named 15CPW PHB (NYC) LLC—disappointed in his purchase? Did it rankle that his penthouse was less than the $89 million penthouse occupied only on occasion by a Russian heiress? Or did 15CPW PHB (NYC) simply believe that after a year of ownership the property was actually worth $15 million more than when he bought it?
As Douglas Elliman listing broker Janice Chang has not yet returned our calls, we really can't say. But we do know that the current owner bought the duplex in 2014 for $48 million, a significant discount from the $62 million that the now-late pharmaceutical executive Richard Ullman was asking. But what a difference a year makes! At least, 15CPW PHB (NYC) is clearly banking on finding a buyer willing to pay what he would not.
Of course, one can snap up steel magnate Leroy Schecter's 6,000 square-foot top-floor penthouse for a mere $55 million (down from a one-time high of $95 million). But perhaps the current owner figures, once second-most expensive, always the second-most expensive?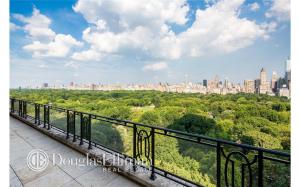 Not that the apartment isn't nice. The 5,610 square-foot pad has a 392 square-foot terrace that can be accessed through two different sets of French doors and comes with a separate staff room with its own entrance on the lower level.
The four-bedroom, 6.5-bathroom duplex also has a wood-burning fireplace and its own internal elevator. The master suite has three windows that look directly out onto Central Park, multiple walk-in closets, his-and-her marble baths, and a "study/exercise room."