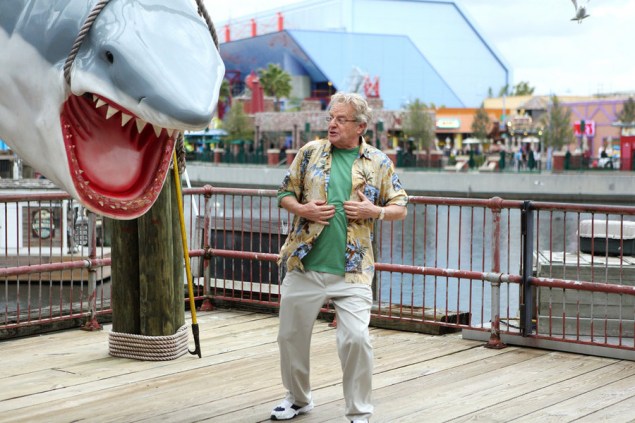 Any movie whose cast includes David Hasselhoff, Jerry Springer and Anthony Weiner was guaranteed to be catnip for the Twitter community.
Or should we say shark-nip?
Sharknado 3: Oh Hell No!, the latest installment in Syfy's fintastically popular franchise, got two billion Twitter impressions last night, a new record for the franchise—it handily beat the previous film, Sharknado 2: The Second One, which only delivered one billion impressions.
The film's cast, a mix of B-list celebrities and political has-beens, was a big topic of discussion (and derision), as was its absurdly dramatic finale, featuring sharks in space.
Below, some of Twitter's most biting commentary on the spectacle (And if  for some reason you don't want the movie ruined for you, warning: spoilers ahead):
Considering the response Sharknado 3 got, it's quite possible that Sharknado 4 would actually break the Internet.