It was the cry heard round the world—or perhaps just in the locker rooms of New York's boutique gyms. ClassPass, the much-loved app that lets users take unlimited classes at a variety gyms, announced this week that it was raising its monthly fee from $99 to $125, plus tax. We heard existing members say they might ditch the app, and prospective members say they would now have to reconsider.
Bill Arzt, founder of another all-access gym class service, will tell you that his company, FitReserve, is a better alternative to ClassPass. This week, in fact, he's observed an influx of new sign-ups—from people who are fed up with ClassPass, perhaps?
"We've seen pickup in the last couple of days," Mr. Arzt told the Observer, "quite a big pickup."
But here's the catch: FitReserve isn't necessarily cheaper than ClassPass' new $125 monthly fee. In fact, two of FitReserve's three packages are more expensive: you can get 20 classes per month for $249; 10 classes per month for $149; or five classes per month for $79. Customers can take classes at each participating studio up to four times per month.
So why, if you're lukewarm on the now-more-expensive ClassPass, would you ever switch over to FitReserve, which (generally) costs more and doesn't offer unlimited classes?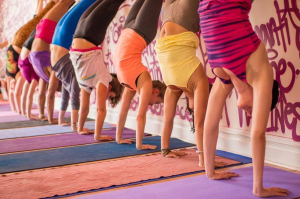 FitReserve is better at providing access to all of the classes offered by any given gym, Mr. Arzt said. When a gym signs on with FitReserve, they're required to make their entire class schedule available to the service's users; that's different from ClassPass, which says, in its FAQs, "We offer full schedules for a majority of our studios, but some studios reserve certain classes for their own members."
"What we had heard in the market is a lot of folks had trouble getting into the classes they wanted," Mr. Arzt said. "If a studio joins our platform, they have to offer up inventory at every time they offer a class on their schedule."
FitReserve also offers "perks" to its members—i.e., discounts on health and wellness services like GLAMSQUAD, Instacart, Exhale Spa and the at-home-massage company Zeel.
"Fitness is kind of lifestyle, in a sense, now," Mr. Arzt said. "We want to help people achieve that."
However disgruntled you are with ClassPass, the app still has a leg up on FitReserve in some ways, besides being cheaper. First and foremost, ClassPass is available as a mobile app, so you can book classes easily on the go. FitReserve, which launched last November, still hasn't launched in app form; you'd have to do your booking through your desktop computer, or by accessing the site through your smartphone's browser.
Another downside: While FitReserve boasts around 140 participating gyms offering classes in spinning, running, yoga, pilates, barre, dance and more, their roster is missing certain big-name boutique hotspots like Flywheel and Barry's Boot Camp—both of which are offered on ClassPass.
"That's a drawback," Mr. Arzt conceded. "We obviously would love to have those guys on the platform. We're doing our best to make that happen."
Still, he pointed to the fact that FitReserve's offerings are "curated." "We don't just want folks that decided to be a fitness instructor yesterday, or just started teaching fitness classes," he said. "We try to ensure the folks on our platform offer very high quality experiences."
Will hordes of fitness-lovers abandon ClassPass for FitReserve? It's tough to say. But Mr. Arzt is certain they'll "continue to see steady growth," he said. "We've seen steady growth since we launched."