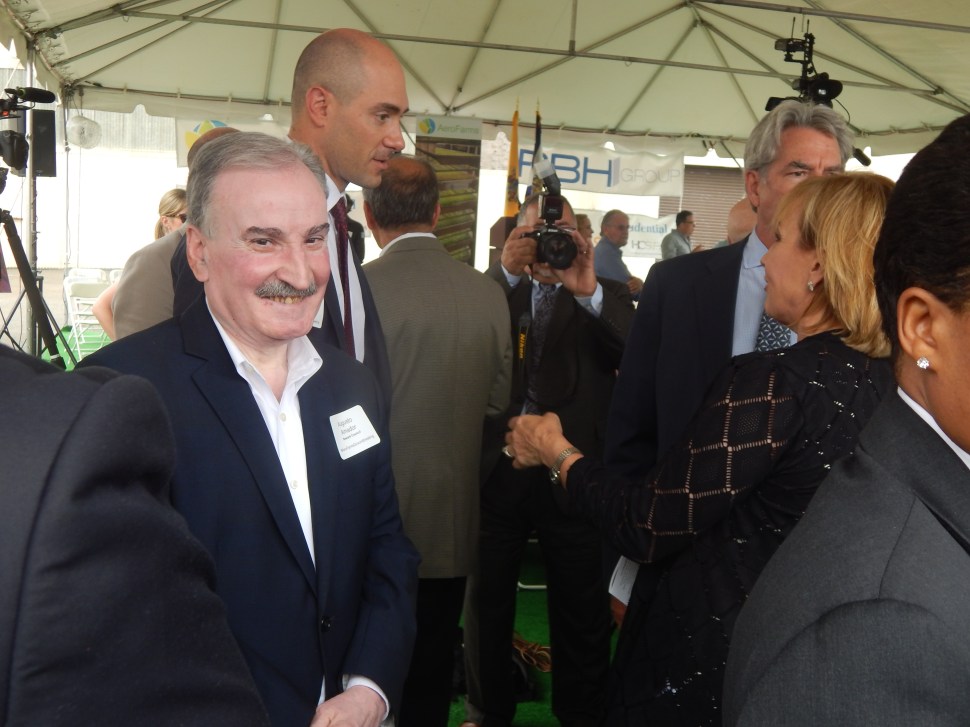 Phil Gordon versus Louis Turco and the East Ward Seeds of Augie Amador
This storied 1966 matchup featured the incumbent councilman from the East Ward defeating Turco by 60 some odd votes.  Gordon would go on to give up his council seat to become the city's corporation council. He later got jammed up.
So did Turco, but not before the chairman of the East Ward Democratic Party, a lawyer in his own right and master chess player, personally nabbed the vacant East Ward seat and de a statement for the local Italian population. The mentor of East Ward Democratic Leader Joe Parlavecchio, Turco became city council president apparently by telling everyone else that they were the critical fifth vote to get him the job.
He would win the seat when he ran for reelection but not survive his own vices, indicted over a gambling debt.
The East Ward went from Jewish to Italian to Spanish when Hank Martinez won the seat. Later, that same year – 1998 – that Booker beat Branch in the Central Ward – Augusto Amador defeated Martinez and the ward shifted from Spanish to Portuguese elected representation.
Having survived several political circuses himself, Amador remains the councilman of the East Ward to this day.
Ronald L. Rice versus Michael 'Mickey' Bottone and a New Day in the West Ward
In a true changing of the guard race, Rice – now the senator representing Newark's 28th District – became the West Ward's first African-American councilman when he defeated incumbent Councilman Bottone in 1982.
This was a rematch from an especially brutal 1978.
Traveling along an upward path to power not dissimilar to high school teacher Sharpe James in the South Ward, Rice, for his part, was relatively new to the West Ward. A city cop, he had moved to the Vailsburg section of town in 1974. He liked the neighborhood, what was then an Irish and Italian ward of tree-lined streets.
"Some people in the community told me when they used to get their windows broken by kids playing outside, the kids would yell back at them, and when they told me that, I thought to myself, 'That's nothing compared to the problems I'm used to in the South Ward,'" Rice told PolitickerNJ.
"Where I come from in the south, they're stealing hubcaps," he added.
He started a cub scouts group and began consolidating community power, enough to jump into the race against Bottone in 1978. Bottone beat him in their first matchup, and to this day Rice maintains that ballot fraud characterized the race.
He won, he insists, but choked down the official loss by about 760 votes. Four years later, Rice went back and beat Bottone, who would move from Newark to become the mayor of Lavallette. In 1986, the same year that Sharpe James became mayor, Rice was elected to the state senate, where he's been ever since.
Tony Carrino versus Fran Adubato and the Chronic Maneuverings of the North Ward Master
Newarkers and those connected to Newark politics describe this 1986 tilt as the signature North Ward contest. Keep in mind, this was the year Sharpe James beat incumbent Ken Gibson to become mayor of the city.
But North Ward residents, Carrino versus Adubato overshadowed the citywide contest.
There was some 16-year old simmering bitterness for Adubato among some of the ward's lingering Italian American population, who still couldn't believe that the chairman of the North Ward Democratic Party had backed Gibson over Hugh Addonizio in 1970.
Adubato was nursing his own wounds, having seen his son, Steve, Jr., eat a devastating reelection loss in the Assembly in 1985.
Now he wanted the North Ward council seat.
A former cop and teacher with a great rep for constituent services and street visibility, Carrino had defeated the late Frank Megaro in 1974 and had a strong hold on his ward when Fran Adubato went against him.
It was a brutal race. Veteran operative Tom Barrett worked with Carrino and shaped part of his candidate's mail message around his independence.
Alert to Adubato's surgical campaign organizing efforts, the incumbent evidently went into high gear during the last three weeks of the contest and as Sharpe James upended Ken Gibson citywide, Carrino beat Adubato 7,600 to 5,800 votes.
Carrino would lose his seat to Hector Corchado, who in 2006 would lose to the Adubato-backed Anibal Ramos.
Cory Booker versus George Branch and the Coming of Newark's Money Game
The Cardinal Richelieu of Newark's South Ward, Carl Sharif told Yale-educated attorney Booker to pound on every door of every voter in the Central Ward.
A future mayor and future U.S. Senator, Booker first had to contend with a former prizefighter with real-time people skills as a Newark Housing Authority janitor. Branch had the Bells, Bessies and Gails behind him but Booker – a former All American football star – outhustled the incumbent, pulled him into a runoff election and narrowly won.
The race significantly set up Booker for his $7 million run against incumbent Mayor Sharpe James in 2002, which he lost; and his successful $7 million effort against Ron Rice in 2006 to win control of the city. It was unprecedented, that kind of money in local Newark races, and established an atmosphere of future prez – and at the very least –  future senator talk in a city struggling to stand upright in the swamp.  In 2010, when Booker ran for reelection, every one of his running mates received a hefty check for their campaign purposes.
They all did well enough – except, critically – for one (see below).
Charles Bell v Eddie Osborne and the Obama Election with a Different Local Outcome
The Central Ward seat became vacant in 2008 when Councilwoman Dana Rone had to vacate her seat after a camera caught her bullying a campus police officer who had stopped one of Rone's relatives.
This was a fascinating race for a number of reasons. North Ward Democratic Leader Steve Adubato was organizing hard in the northern reaches of the Central Ward, looking for ways to extend control outside his power base. He backed former Councilman Bell, who would have to contend with LIUNA Leader Eddie Osborne amid a large field of contenders, several women among them, including Mary Rone, mother of the councilwoman.
A staunch backer of Barack Obama through the long Democratic Primary season, Newark Mayor Cory Booker got behind Osborne, whose last name beginning with "O" lent itself to easy overlay with the visuals of the nationwide Obama Campaign.
Change was sweeping the country that year, but in a stunning outcome, Bell with Adubato behind him defeated the Booker/Laborers-endorsed Osborne. As a play to the Laborers in return for their backing of future mayoral candidate Ras Baraka, Osborne would reemerge in 2014 as a successful candidate for an at-large council seat on the Baraka slate.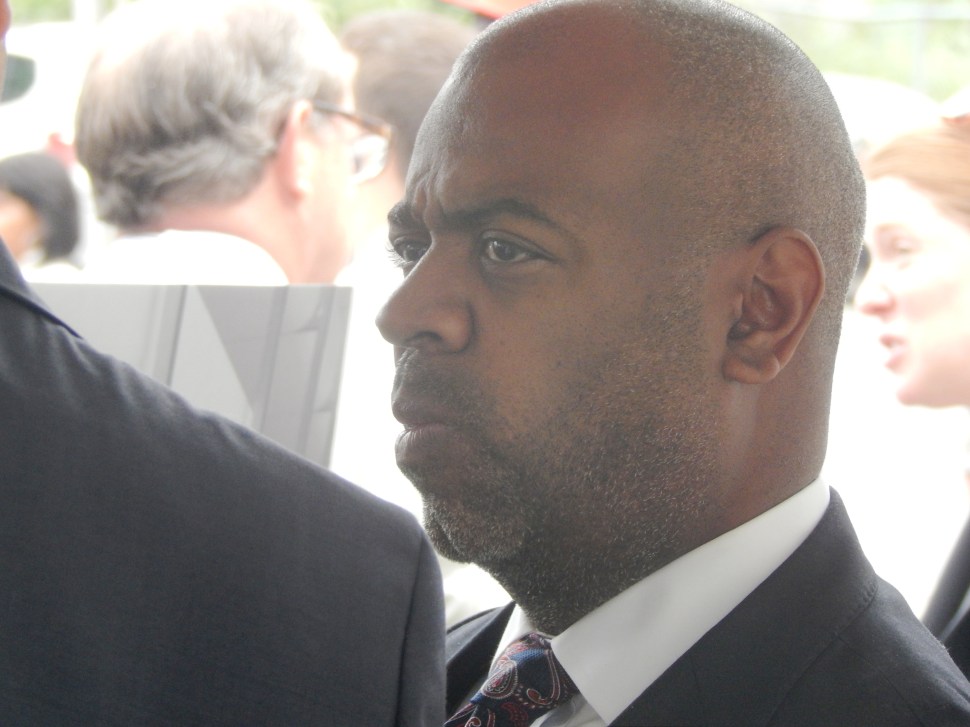 Ras Baraka versus Oscar James II and the Gateway to 2014
Booker knew how dangerous Baraka – son of former Poet Laureate and organizer Amiri Baraka – was and gave his political team $1 million to get rid of the South Ward political pest.
Afflicted by Clifford Minor, a top-of-the-ticket judge suffering his own behind-the-scenes legal entanglements, which would ultimately result in his getting indicted after the 2010 mayoral race, the Baraka ticket nonetheless ran hard.
If hey could get John Sharpe James or Baraka – or both of them – into City Hal – the staging area would be set
The polling numbers had  incumbent South Ward Councilman Oscar James II down in the South Ward and Team Booker laid on a heavy barrage of TV, mail and radio but could not suppress the anti-development people power message of Baraka. On Election Day, Booker and his team won everywhere except the Central Ward, which would go to a runoff that the mayor's candidate would lose, and the South Ward, where Baraka won on the first ballot.
That victory gave Baraka the toehold he would need on the council to set himself up for a successful run for mayor in 2014. Many of the other political scions had gone with Booker as early as 2002 – Ronald C. Rice and Donald Payne, Jr. – but Baraka and James had resisted the Booker fold.
Now it was Baraka poised on the governing body to be the voice of the opposition to the Booker Administration, and to restore some sense of earthbound priorities.