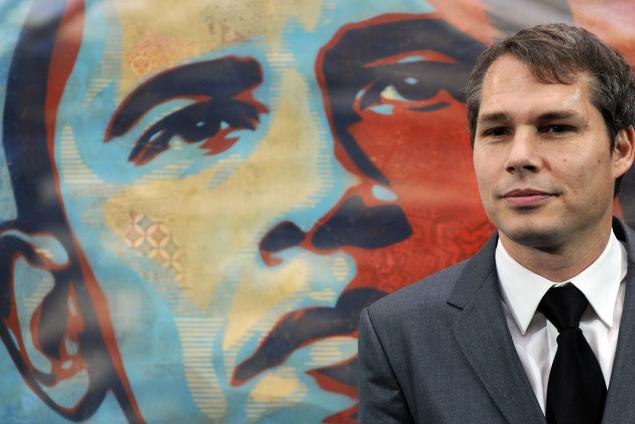 Famed street artist Shepard Fairey turned himself into Detroit police Tuesday to face felony charges of malicious destruction of property, according to The New York Times.
Detroit police issued a warrant for Mr. Fairey's arrest in June, and he was arrested in Los Angeles last week. The artist behind the Obama "Hope" poster is accused of illegally tagging nine properties around the city, resulting in an estimated $9,000 in damages. If convicted, he faces up to five years in prison and potential fines over $10,000.
He was arraigned Tuesday and his bond set at $75,000, reports The Detroit Free Press. He is expected to be released today.
Mr. Fairey, known for his large-scale, geometric murals, was invited to the Motor City to create a commissioned mural. In an interview in May, he admitted to looking forward to tagging the city.
"I still do stuff on the street without permission," Mr. Fairey told the local paper. "I'll be doing stuff on the street when I'm in Detroit."