Kindra Chapman, 18 years old, committed suicide by hanging herself with a bedsheet on July 14th in Homewood, Alabama. The district attorney of Jefferson County, Alabama's most populous county and home to the city of Birmingham, Brandon Falls, released a statement about Chapman's death, saying: "At this time, I have seen no evidence of any criminal wrongdoing in the arrest and detention of Kindra Chapman, and I believe that her death is the result of a suicide."
The fact that she was able to commit suicide while in detention is morally reprehensible. Chapman didn't commit suicide in an easy or impulsive manner. She allegedly knocked over a water cooler, took a bed sheet, and stood on the cooler to tie the bed sheet to a wall support rail extending from the ceiling. All of that MacGyver-esque commotion and agitation sparked no response from those in Homewood Police Station.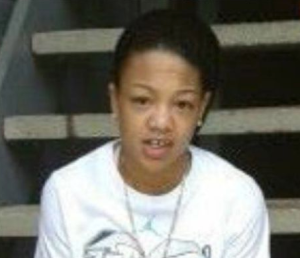 Jefferson County's district attorney and the Homewood police department claim that they bear no responsibility for her death while in their custody. According to the Federal Bureau of Prisons, "There is a common belief that an individual who wants to die will find a way to do so regardless of the measures we take, but research has demonstrated this assumption is not true." The reactions and excuses given to the public from Jefferson County and the Homewood Police Department rely on this false assumption.
Kindra Chapman was a human being, barely considered an adult at the age of 18, but she was treated like an animal through the neglect and disregard of those who held her in custody. If Chapman really did commit suicide, she would have exhibited signs and symptoms of a possibly suicidal inmate. Based on the accounts of her arrest and detainment, Chapman was severely agitated. There are precautions and protocols that need to be in place within prison staff culture to effectively intervene before a suicide is committed. Research has strongly indicated that single occupancy of a cell is one of the strongest correlates to suicide. Chapman should not have been in a cell alone in her state, unsupervised.
Suicide, whether committed during incarceration or otherwise, is a major public health problem, but its attention afflicting those in prisons has been scant until recently. The tragedies of Sandra Bland and Kindra Chapman provide opportunities to highlight callous attitudes towards this mental illness in our prison systems so that we may strive to mend these broken policies. What happened in Jefferson County, Alabama and Waller County, Texas concerns us all as Americans.
Dr. Martin Luther King Jr. wrote in his 1963 Letter from Birmingham while imprisoned, "I am cognizant of the interrelatedness of all communities and states. I cannot sit idly by in Atlanta and not be concerned about what happens in Birmingham. Injustice anywhere is a threat to justice everywhere. We are caught in an inescapable network of mutuality, tied in a single garment of destiny. Whatever affects one directly, affects all indirectly. Never again can we afford to live with the narrow, provincial "outside agitator" idea. Anyone who lives inside the United States can never be considered an outsider anywhere within its bounds."
If we ignore opportunity to invoke change and reform at this junction, there will be more Sandra Blands and Kindra Chapmans around the United States. Suicides in prisons will continue to pose questions of racism and further distrust towards police departments and their enigmatic use of authority that leads to these tragedies. Meanwhile, how many more lives will be lost?
Suicides in prisons will continue to pose questions of racism and further distrust towards police departments and their enigmatic use of authority that leads to these tragedies.
Homewood Police Chief Jim Roberson released a video statement regarding Chapman's death stating, "In the past nine days, this department has been the subject of many outrageous and hurtful allegations as to the death of Kindra Chapman, all of which were untrue." Given Jefferson County's fragmented past, rife with racial tension to the point that the city of Birmingham earned the nickname "Bombingham" in reference to the rampant bombings of African American leaders' homes in the area during the civil rights era, such allegations of misconduct and racial violence are not outrageous.
What is outrageous is the fact that the percentage of those incarcerated in the United States who are African American, 40%, is severely disproportionate to the demographic representation in the U.S. population, 13%. What is hurtful is the ripples from centuries of slavery and racial oppression still impacting our country's African American communities.
"How long does it take to recover from 350 years of indoctrinated inferiority?" Harvard Medical School Professor of Psychiatry, Alvin Francis Poussaint, asked rhetorically. Dr. Poussaint cites post traumatic slavery syndrome as a factor in the contemporary persistence of racism that is internally damaging African American individuals and their communities. "It is very difficult for white people to understand the profound emotional pains and daily threats associated with being black in America," says Dr. Poussaint. "That is why allegations of racism receive such staunch resistance. They can't see the harm and the pain, which stems from those allegations."
The inability for authoritative leaders such as the Homewood Police Chief and the Jackson County District Attorney to see and exercise the sensitivity and understanding a situation such as the hanging of a young black girl, self inflicted or not, demonstrates the racial divide that impedes the ability to have productive discussions on what really went wrong in Kindra Chapman's jail cell on July 14th and how to stop future prisoner suicides from occurring.