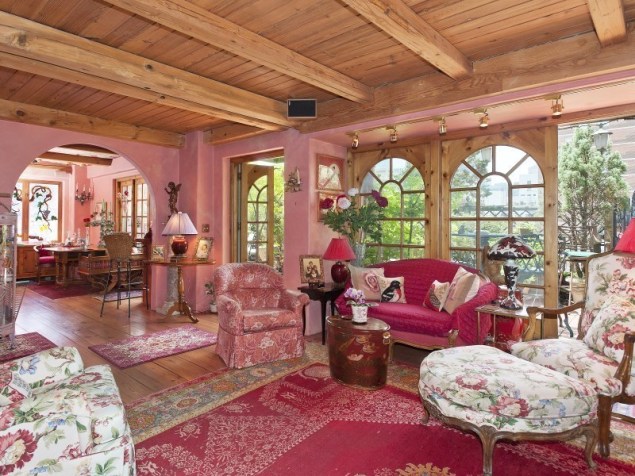 It wasn't quite a song, but in the end mezzo-soprano Nedda Casei let her penthouse at 16 Sutton Place go for far less than she'd hoped.
After two years and multiple price cuts, Ms. Casei, who was a leading mezzo-soprano with the Metropolitan Opera for over twenty years, acceded to a sales price that, at $2.9 million, was nearly half her original ask.
The songstress first placed the seven room apartment on the market in 2013, asking $5.5 million. But it appears that the co-op, while it certainly hit some high notes in its pricing, did not, unfortunately, hit the right ones. Ms. Casei first lowered the co-op's price to $5 million in 2014, and then further decreased it to $3.2 million after changing brokers to Sotheby's Eva J. Mohr, who closed the deal for a sliver under $3 million. (Ms. Mohr did not respond to a request for comment.)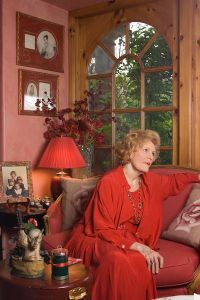 The top-floor apartment, done over in flowery pink, was designed by the opera star for "comfortable living and entertaining," according to an earlier listing. Located on the 17th floor of a white-glove, doorman co-op (would a bonafide diva settle for anything less?) the apartment boasts views of the East River, a formal library and stained glass windows.
It would appear, however, that not everyone shared the diva's love of pink and floral prints. While the four-bedroom, four-bath perch has a touch of rusticity in its wood plank ceilings and working gas fireplace, we can't help but think the rose-hued walls may have been a sticking point for some potential buyers.
Fortunately, Barbara E. Dau was able to look beyond that (and her considerable savings should more than cover a few cans of Benjamin Moore). There is much to recommend the home, as well: two professionally landscaped terraces with a full irrigation system, garden lights, and fountains, which are accessible through French doors in four different rooms.
Moreover, if Ms. Dau, whose occupation is not immediately apparent, should wish to try her hand at singing—operatic or otherwise—she (and her neighbors) should be pleased to find the apartment soundproofed with double wood floors and ceilings. The soundproofing will also come in handy if she elects to take full advantage of the stereo system, which is installed throughout the entire apartment, with controls in each room.