Bring back the Bull Moose House.
Sagamore Hill, Theodore Roosevelt's "Summer White House," and his primary residence from 1885 until his death in 1919, will reopen its doors to visitors this Sunday, July 12.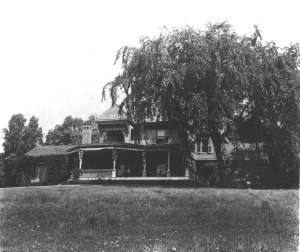 Sunday's reopening will feature a 25-piece band playing songs from Roosevelt's era, an equestrian reenactment of the First United States Volunteer Cavalry by "The Rough Riders", and speeches from some of Roosevelt's descendants.
Situated about 35 miles east of Manhattan, near the Town of Oyster Bay, Sagamore Hill was added to the list of the National Register of Historic Places in 1966. The house was where Roosevelt hiked, hunted, fished, swam and played with his children. But it was also where, in 1905, the negotiations leading to the Treaty of Portsmouth, which ended the Russo-Japanese war took place, earning Roosevelt the Nobel Peace Prize. Eventually, it was where the former president returned at the end of his life.
The extensive renovations came after the National Parks Service invested $10 million over a four-year period. Everything from Roosevelt's prized mounted game trophies to his over 10,000 books were carefully removed, refurbished and then returned. Though the fading taxidermy needed some restoration and an air shaft needed replacing, the home retains the lived-in character of its larger-than-life owner. Roosevelt's desk is still covered with his things, while the wallpaper pattern picked out by first lady Edith Roosevelt has been preserved, too, reapplied to fresh wallpaper. With a new roof installed, bettered electrical system and foundation, the fresh Sagamore Hill is ready for the hoards of summer tourists to make their way in the coming months.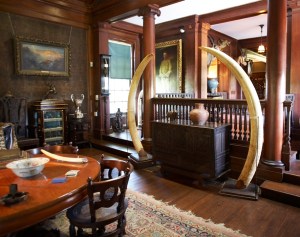 What makes the preservation of Sagamore Hill unique, according to the site's Chief of Interpretation Michael Christiansen, is that, "Teddy Roosevelt was very involved in the early conservation movement and was directly responsible for 80 million acres in preservation."
"In order to honor his legacy, this kind of preservation allows us to share his purpose with people in the future," Mr. Christiansen told the Observer.
No doubt Teddy would approve.