With records from veterans and young bloods alike making up some of the year's best, New York's experimental music has yet to dissuade me from astonishment. The roster of 2015's experimental vanguard includes metal recalcitrants and dark electronics poets, but the subject matter of the material, across all variations of experimental music, consistently delves into the abstract.
Industrial punks Uniform exorcise and comment on pent-up malice and guilt; noise auteur Prurient lyrically tethers nature and humanity. Words are used by these sonic trail blazers to explore amorphous topics, but they're often unnecessary to instrumental outfits like Zs and Sannhet.
From a scene that detonates any presumed rules of music, here are five of the year's most excellent, audacious NY experimental records so far: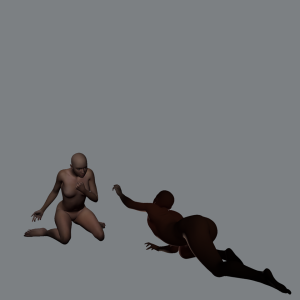 Liturgy, The Ark Work
Liturgy frontman Hunter Hunt-Hendrix abandons the blackened screeches that he'd employed on previous releases, switching to clean singing on The Ark Work. His new vocal style is set mainly in a droning monotone (reflective of his spiritual, shamanic influences), and it juxtaposes the daunting, MIDI-filled instrumentals that accompany: baroque chaos within the three-song suite comprised of "Follow," "Kel Vahaal" and "Follow II;" Xiu Xiu-esque sick darkwave with "Quetzalcoatl"; and sprawling black metal blasting with "Reign Array." More proof the metal world's punching bag can amaze.
Key Tracks: "Follow II," "Reign Array"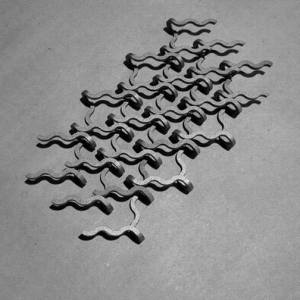 Zs, Xe
When drummer Greg Fox wasn't working on The Ark Work with his other band, Liturgy, he was churning out crazy rhythms with Zs. The latest output of the trio (which, along with Fox, includes Sam Hilmer on saxophone and Patrick Higgins on guitar) is Xe, 40-plus minutes of unfettered, yet devoutly focused improvisation. It's magnificent wordless derangement at its apex.
Key Tracks: "Corps," "Xe"
Prurient, Frozen Niagara Falls
Dominick Fernow, a.k.a. Prurient, moved from Los Angeles back to Brooklyn and released his double LP Frozen Niagara Falls. It's over an hour and a half of winter depression via desolate passages of harsh noise and stanzas on the formidability of water. Frozen Niagara Falls is Prurient's bittersweet tale of Antarctica-sized dissonance.
Key Tracks: "Dragonflies To Sew You Up," "Jester In Agony"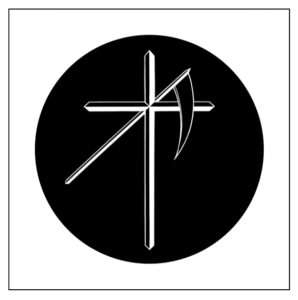 Uniform, Perfect World
Inchoate duo Uniform embody a ruinous sound that's Prurient-esque. However, they have a less gargantuan approach, often striving for more condensed rhythms with often just a few instruments per track. Ben Greenberg and Michael Berdan's collaboration dropped their barebones, chest-concaving debut full-length Perfect World in June. Just under a month before its release, Perfect World rightfully got some live playtime on the same bill as Fernow; I bet Fernow wasn't even a tad aghast to later take the stage once Berdan howled, "I curse the ground you walk on."
Key Tracks: "Perfect World," "Learning To Forget"
Sannhet, Revisionist 
What we assumed from 2013 stalwarts Deafheaven, and what genre mates Sannhet defy on this year's Revisionist, was that the playing time of rapturous, atmospheric metal was boundless. On Sannhet's landmark 2015 album, Revisionist, the trio compresses towering flourishes of reverb, rapid black metal, and post-punk glum into bursts that seldom exceed the six-minute mark (except with their gradually dilating shoegaze hurricane "Enemy Victorian," the record's longest cut, which times in at 6:17). Revisionist is a continuation of the sound that Deafheaven popularized on 2013's Sunbather, but imbued with a succinctness that's crafted and served expertly.
Key Tracks: "Enemy Victorian," "Atrium"